7 Weightlifting Accessories You Should Be Using
Lace up, strap up and cinch in to lift more weight with confidence.
Heading out the door? Read this article on the new Outside+ app available now on iOS devices for members! Download the app.
First, a bit of truth: The only things you really need to start a weightlifting program include instruction from a trained professional, safe equipment and a spotter for certain lifts. That being said, many women who lift — whether it's through CrossFit or a resistance-training program — find that certain pieces of gear provide added support, allowing them to lift more and with greater confidence.
If you've ever admired a fellow strongwoman's overhead squat but wondered what the deal was with all the wraps, sleeves and belts, here's our go-to gear guide for getting heavy.
Shoes
In any lift, your feet are your foundation. You want to stand on something solid, not squishy, which makes running shoes or cross-trainers a poor choice for the weight room. Weightlifting shoes have a firm sole and a slightly elevated heel, which can help you achieve greater depth in a squat.
Try: Adidas Powerlift 2.0. $90, adidas.com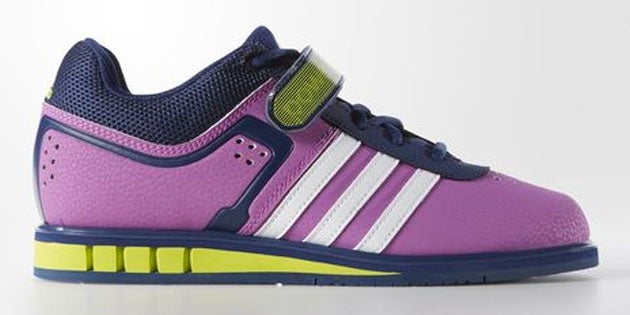 These lifters have the support you need, plus a single instep strap to keep your foot in place. And, compared to other weightlifting shoes, they're relatively affordable.
However, if you're looking for a shoe that will allow you to alternate between lifting and more cardio-focused activities like sprints or plyometric drills, you'll want to investigate hybrid options.
Try: Nike Metcon 2 $130, nike.com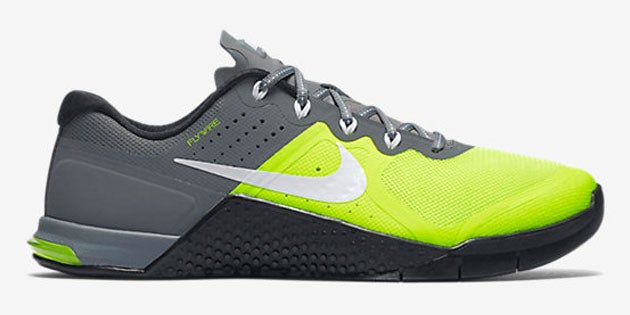 The Metcons, while not ideal for serious lifters, offer a compromise for women who like to mix it up. For an extra $40, you can customize a pair with your favorite colors.
Knee Sleeves
Knee sleeves are typically worn during squats, cleans and snatches. Depending on the model, most provide compression, warmth and some level of support for the knee joints. (Note: If you're experiencing knee pain that hasn't been evaluated by a doctor, knee sleeves are not the answer. Continuing to lift, even with the help of knee sleeves, could exacerbate an existing injury.)
Try: Rehband Knee Sleeve $41, Rogue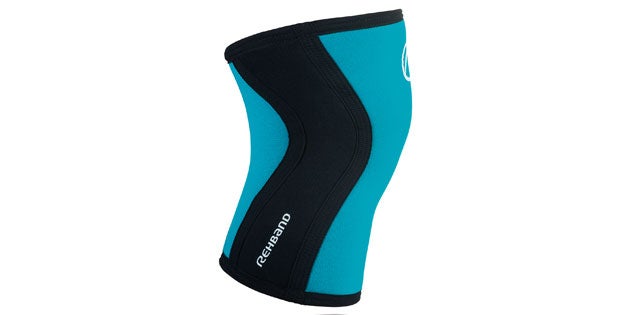 Rehband's contoured knee supports are constructed from neoprene, so they fit snugly and stay in place. They come in a variety of sizes and colors, and you can purchase them one at a time.
Belts
Weightlifting belts fit tight around the waist, supporting the lumbar spine. Pressure against the abs also reminds the lifter to engage her core stabilizing muscles on heavy reps.
Try: HumanX Women's CoreFlex Belt, $40, Harbinger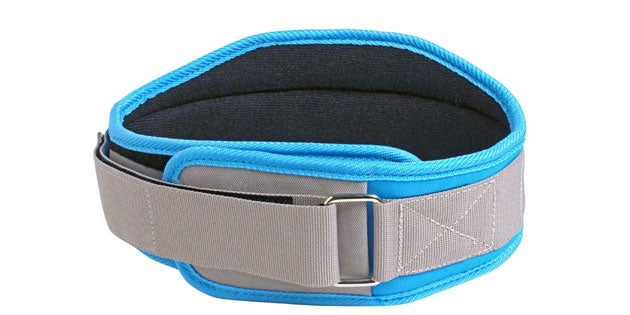 Unlike a standard weightlifting belt, this one from HumanX uses a contoured shape designed to work with (instead of dig into) a female lifter's hips. Belts are available in multiple sizes, and the tension can be adjusted with the loop and Velcro closure.
Wrist Wraps
For those who experience wrist soreness after push presses or jerks, or feel uncomfortable in a front rack position, wraps can save the day by providing stability and support for the wrist joint.
Try: PR Wraps in "Wonder Woman" $35, PR Wraps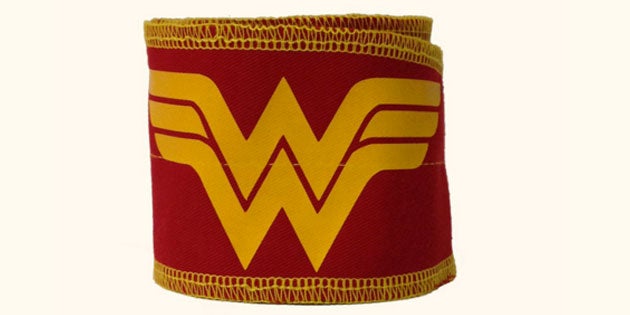 These wrist wraps are made from hypoallergenic, anti-microbial material and are available in regular and small sizes, the latter of which was created to better fit "petite" wrists. And the Wonder Woman cuff design will make you feel like a total badass.
Gloves
Gloves can prevent skin tearing and keep you from slipping on grip-intensive movements like deadlifts and cleans.
Try: Harbinger FlexFit Gloves, $22, Harbinger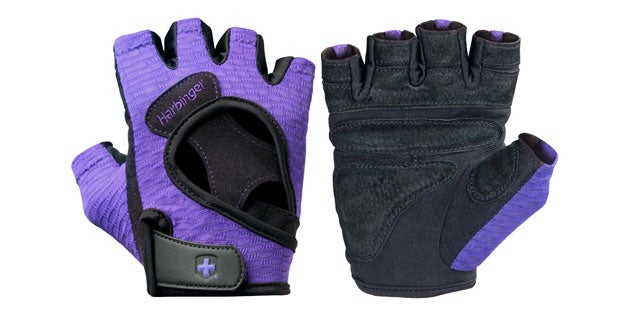 Gel padding on the palms of these gloves is positioned to absorb impact, but the cut-off fingers still allow for contact with the bar or dumbbell. While most leather lifting gloves can only be aired out, these are machine washable.
If you're circuit training and want to be able to move back and forth between lifting and more dynamic movements like kettlebell swings or pull-ups, a full glove with less cushioning will give you protection without bunching up.
Try: Women's Reebok CrossFit Gloves, $50, Reebok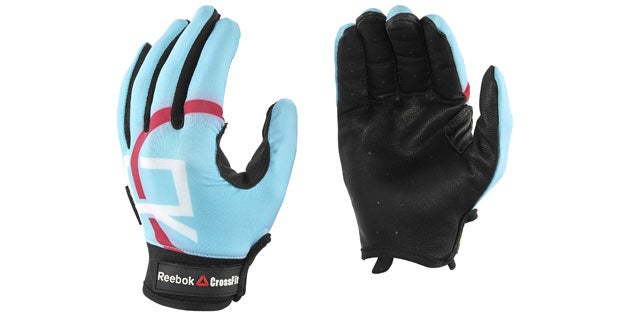 The leather/spandex construction of these gloves creates a tighter, "second skin" fit. Mesh inserts between the fingers help with breathability.