Drills and Exercises That Are Not Worth Your While
Respect these rules and you'll be on the right track for safe gains in strength and muscle.
Heading out the door? Read this article on the new Outside+ app available now on iOS devices for members! Download the app.
Based on the pummeling we do to our bodies over the years, there are moves that might become harmful because of our pre-existing muscle imbalances or joint dysfunctions. These are moves we shouldn't take lightly, and training with this awareness will only do us good in the long run.
In order to get an idea of how to respect the body, there are two important "rules" that many good coaches try to adhere to:
Don't bear load while internally rotated.
That may sound technical, but all it means is a lifter shouldn't lift heavy things while the knees or shoulders are facing each other — especially since poor posture and daily wear and tear can cause us to fall into these undesirable positions. Exceptions to this rule can be carefully made, but it's typically not the friendliest thing (especially where big compound lifts are concerned).
Keep the knee, hip and shoulder in alignment during exercise.
This one is as simple as it sounds. When these three joints are stacked on top of one another during a lift, chances are your safety will be higher than if they're not. Even in the case of one-legged or dynamic exercises like lunges or box jumps, the same rule is still respected where proper form is concerned.
With that said, these moves break the rules above, along with other important rules.
Curtsy Squat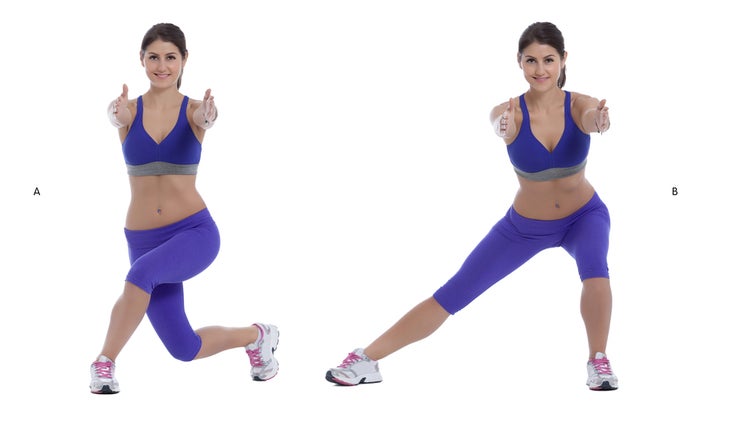 Especially if you load this movement with dumbbells or barbells, it could wreak havoc on your hips, tensor fasciae latae, IT band and knees because crossing one leg behind the other can be dangerous (though it may feel good on the glutes). There's no point in finding one positive at the expense of a few negatives. To hit the glutes, use single-leg exercises (like lunges) and hip thrusts instead.
Scorpion Mobility Drill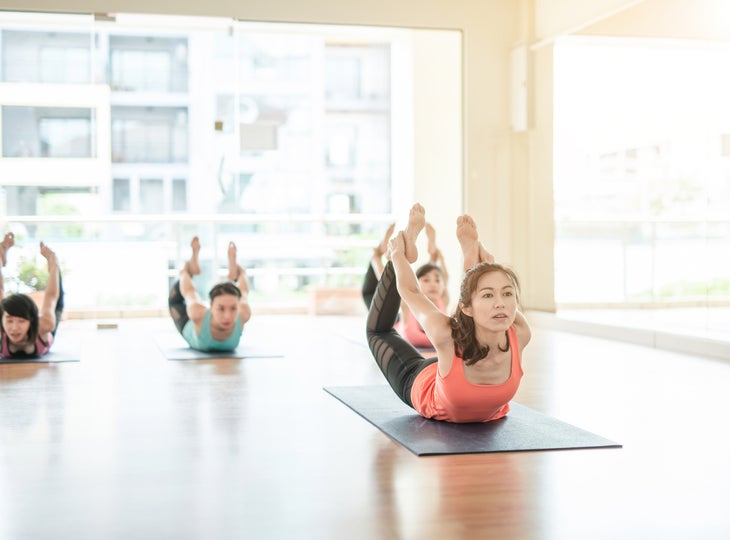 The scorpion drill is performed by lying on your stomach with your arms outstretched and crossing one foot over to reach the opposite hand. In theory, it provides a great lower-back and abdominal stretch and is often used for warm-ups. However, it also encourages rotation from the lumbar spine to pull the movement off. Especially if a lifter's thoracic region is in poor health, shifting the role of rotation to the lumbar is very unhealthy for this stability-based region of the back. It may be wise to choose something different to open the hip and trunk region while respecting thoracic rotation (like Spider-Man walks, seen here).
Bench Dip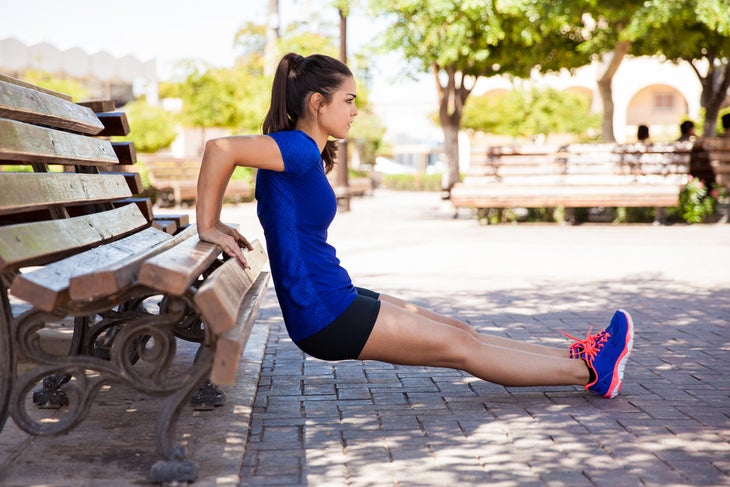 It's easy to grab a bench or any ledge and perform dips off the edge of it to hammer the triceps, but the hand position used for this movement places the shoulders in deep internal rotation while bearing the load of your bodyweight. What's worse is there's no correction for this position once the hands are set. A safer choice would be to use parallel bars, but dips of this nature ask a lot of your strength compared to bench dips. If you're not strong enough to do a good set of bodyweight dips, use a band for some help.
There's More
This is the tip of the iceberg in terms of movements to raise an eyebrow toward, and we haven't even begun to talk about any specific muscular imbalances to boot. To start out, respect the rules above and you'll be on the right track for safe gains in strength and muscle.