Keep the Pace This Winter With These 7 Running Must-Haves
Start the new year off on the right foot!
Heading out the door? Read this article on the new Outside+ app available now on iOS devices for members! Download the app.
You may think running requires nothing but two shoes, but you'd be wrong. Sort of.
The right running gear can make or break your training, especially when it comes to tackling different types of terrain and weather, tracking your progress and finding apparel feels comfortable on your long runs.
Here are the running go-tos that make us want to pick up the pace!
7 Running Must-Haves
1. Sprints Running Hats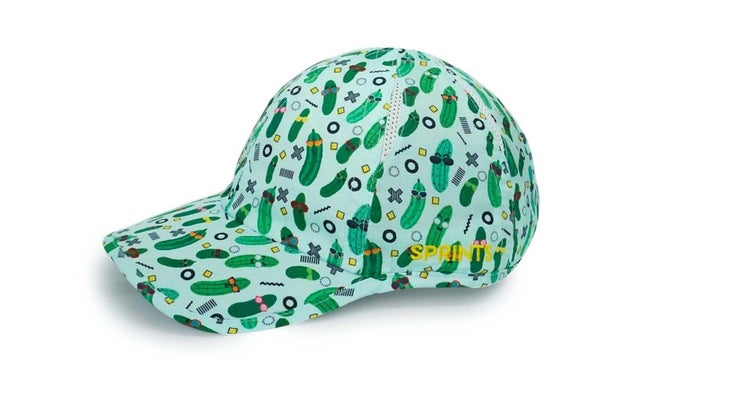 Hats can be a hit or miss with runners. On one hand, they're great for keeping the sun out of your face and holding your ponytail in place. But if you pick the wrong one, you'll spend miles adjusting and fiddling with it. Sprints are designed for runners, so they're breathable, fit snugly and come in the best patterns!
$29, getsprints.com
2. Tracksmith Brighton Base Layer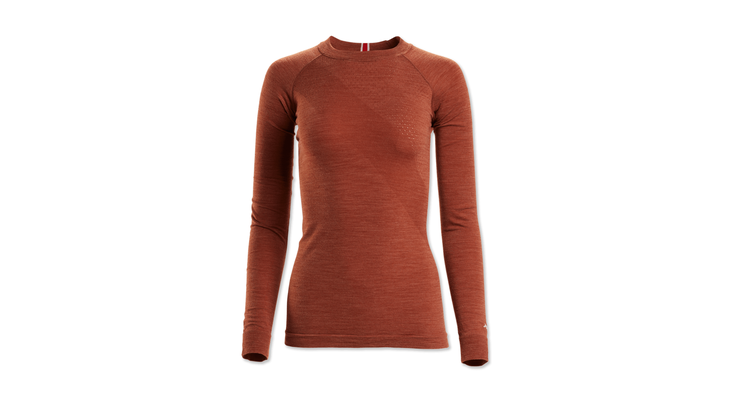 This long sleeve training top is lightweight and breathable yet strong enough to regulate your body temperature and keep you warm. It can be layered or worn on its own — plus, it's odor-resistant! We call this the bread and butter of running gear.
$88, Tracksmith
3. HALARA Cloudful Crossover Pocket Leggings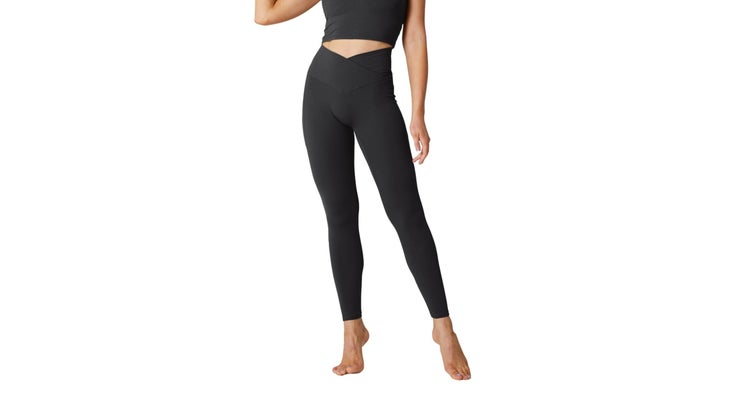 As a runner, you know you can never have enough leggings. These leggings from Halara are buttery soft and super comfortable to move around in, making them just as great for indoor training such as mobility work, stretching, functional workouts and more.
$24.95, HALARA
4. Janji Groundwork Winter Tight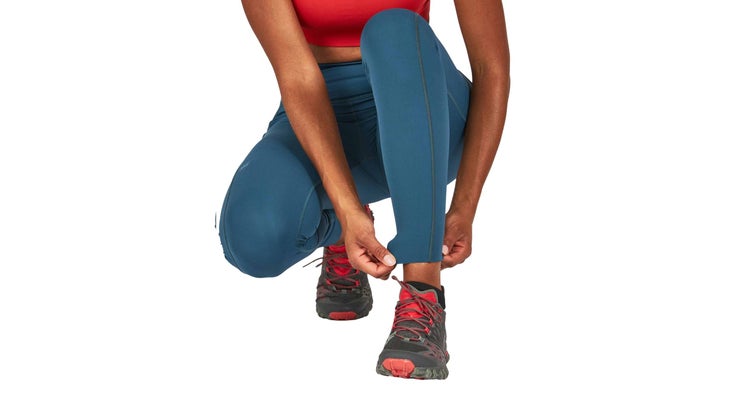 You don't want to spend your entire run tugging up your leggings, fixing an unsightly wedgie or feeling scratchy fabric against your legs. Janji's Groundwork winter tights keep you warm, are moisture-wicking and have pockets (a game changer — have you ever tried running with your house key in your hand? Annoying!) to make your runs comfortable and stress-free.
$98, Janji
5. Garmin fēnix 6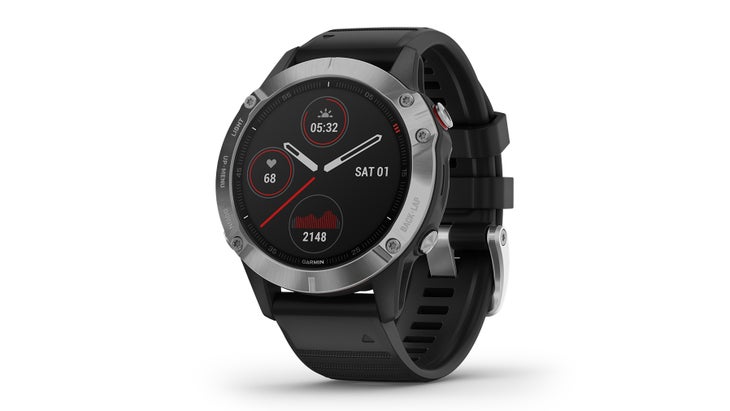 Your workout tracker can be like your training partner — and maybe the most important piece of running gear you could own. The Garmin fēnix 6 maps your routes, lets you control music without fiddling with your phone and boasts 9 days of charge. That's not where the fēnix 6 ends, though, as it has advanced heart rate analysis, hydration tracking, a recovery app and even multisport features for running, golfing, cycling, hiking, swimming and a host of indoor workouts like yoga, cardio and strength training. There are endless tools to take your training to a whole new level.
$549.99, Garmin
Save $200 on the Garmin fēnix 6 Pro and get a full year of Outside+ FREE for exclusive access to content from more than 20 publications in the Outside+ network, including Oxygen, Clean Eating, Yoga Journal, Women's Running, and more! 
6. Adidas Myshelter Rain Jacket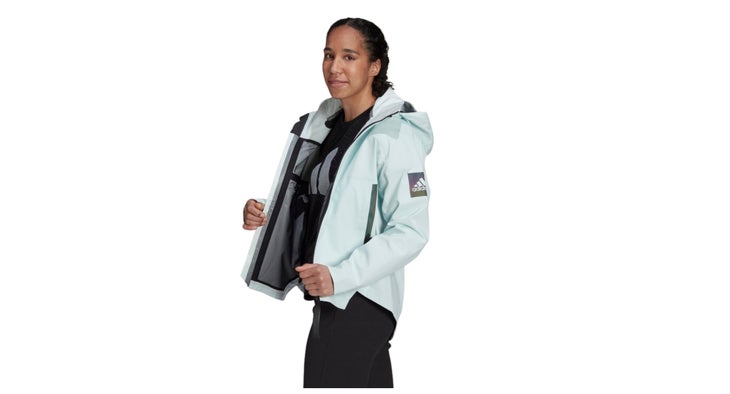 Rain doesn't stop most runners, and quality rain gear is a must to keep you dry and warm. Gear up with the Adidas Myshelter rain jacket, which features fully taped seams to keep you dry as a bone no matter what Mother Earth throws at you. Reflective details on the outside of the jacket keep you visible on dark runs, and the internal pockets allow you to keep everything safe and dry. The hands-free carry straps allow you to shed layers quickly without fully removing your jacket if the rain stops mid-run.
$161, Adidas 
7. JUNK Headbands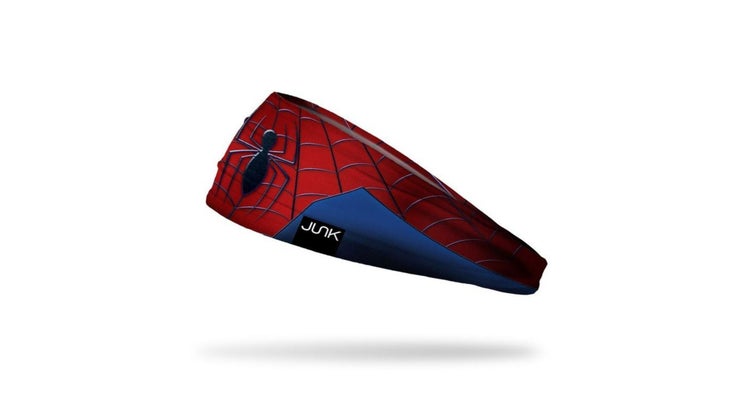 Don't be turned off by the name! JUNK Headbands might be the best athletic headband you ever wear. They're made of sweat-wicking material, stay put where you need them and come in every color, pattern and style. There are thin bands, ear-warming bands, flex tie bands and more, so every kind of run will be covered.
$16, JUNK