The Best Home Gym Equipment for 2021
From cardio and core to resistance training and recovery, we've rounded up the best at-home workout gear for 2021.
Heading out the door? Read this article on the new Outside+ app available now on iOS devices for members! Download the app.
Relying on a gym to get your sweat on is sooo 2019, and if the last year has taught us anything, it's that we can literally do everything at home — work, work out, have meetings and teach our kids (well, not really). The download of fitness apps grew by 46 percent worldwide in 2020. According to a recent survey, 90 percent of regular exercisers say their at-home workouts have been effective, and 9 out of 10 say they'll keep working out at home — even after gyms reopen.
These home-based equipment options are some of our faves for 2021. Stock up and you'll be the homebody with a hot body!
Section divider
Cardio Machines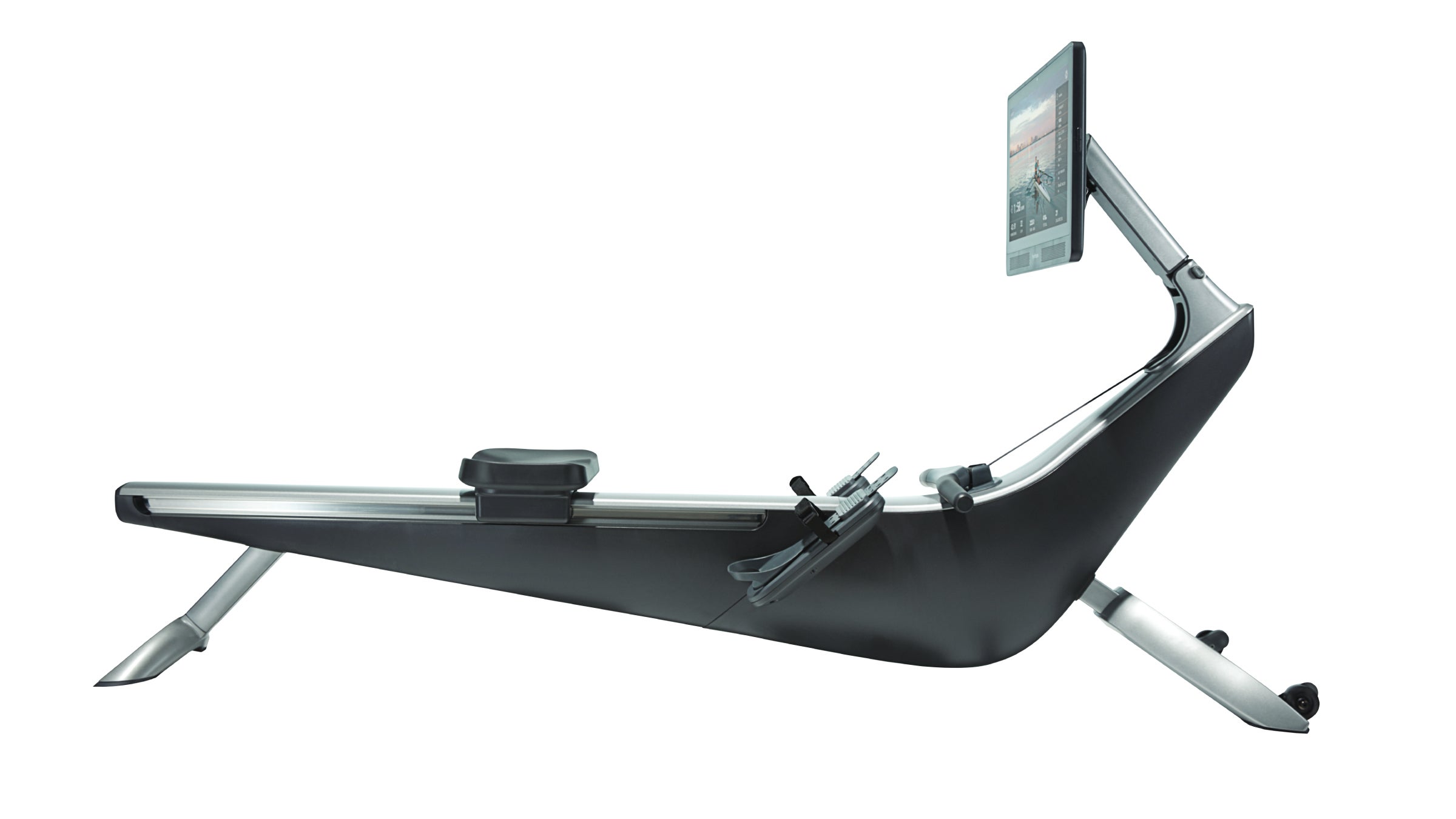 Hydrow Rowing Machine | $2,245 ($38/month subscription)
This rower uses patented drag-mechanism technology, making every stroke you take feel as if you're pulling your oars through the water. A 22-inch touch screen with front-facing speakers allows you to participate in live workouts or on-demand sessions at full volume.
Fun fact: The average rowing session recruits about 86 percent of your muscles!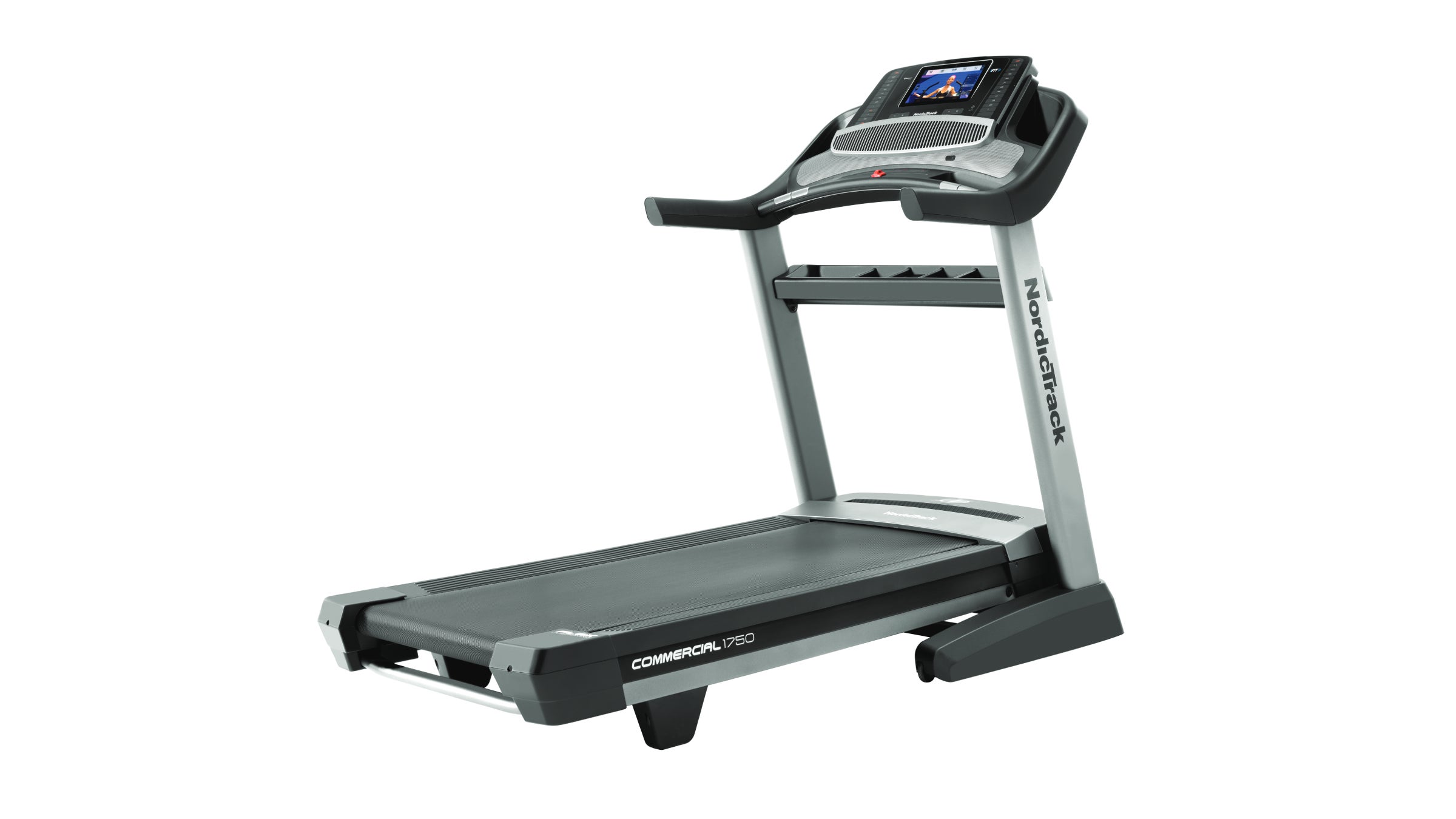 Nordictrack Commercial 1750 Treadmill | $1,800
Treadmills are still the best way to get in your 10,000 steps or your 5-mile run without having to brave the elements. This model offers interactive workouts with live incline and speed control — in other words, the instructor can control your treadmill in real time. It also features low-impact cushioning to protect your joints as well as reduce vibration.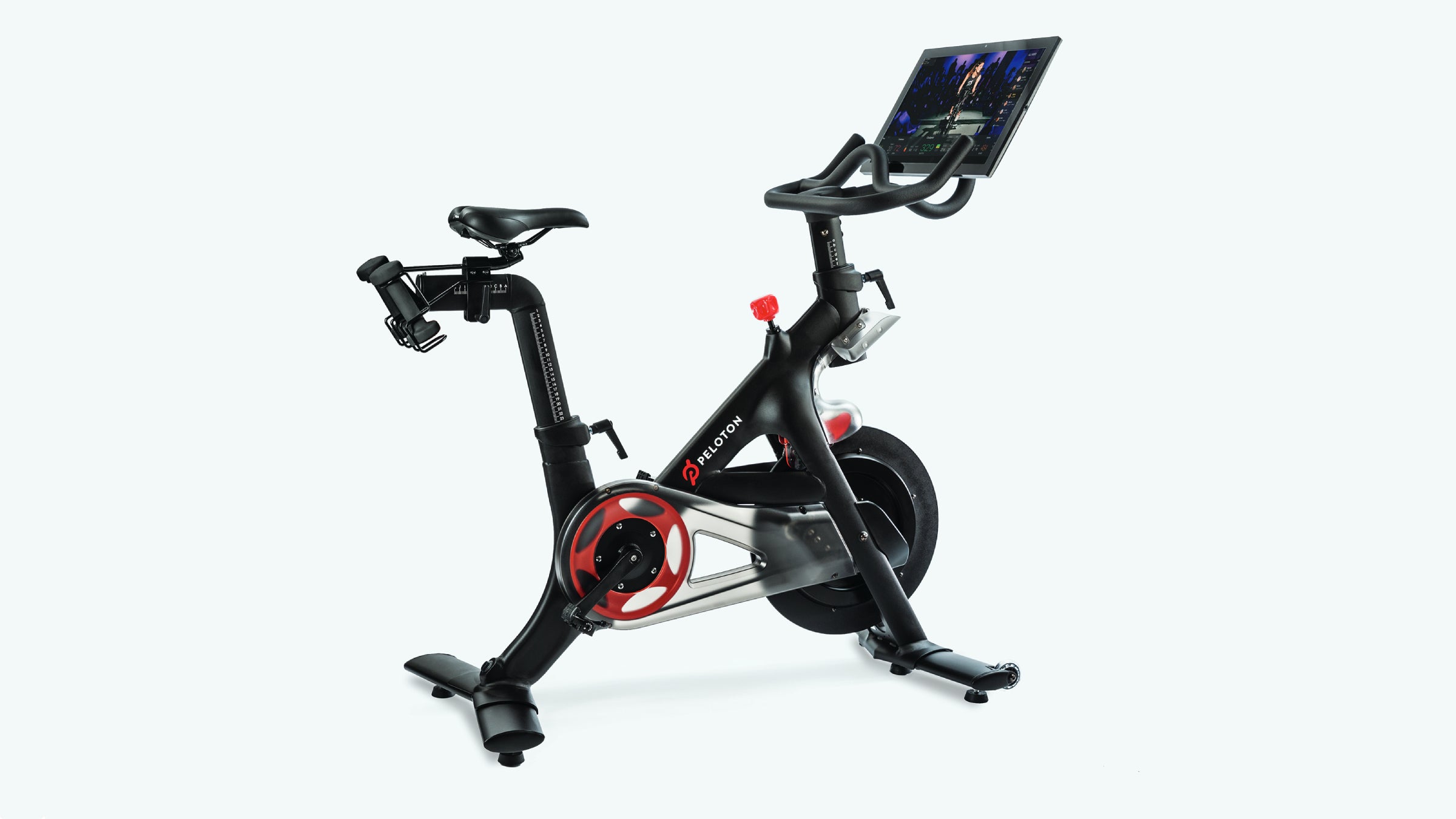 Peloton Bike | $2,245 ($49/month subscription)
The brand that took at-home workouts to the next level is still at it, with thousands of classes led by world-class instructors available on demand. The All-Access Membership includes unlimited entrée to an entire library of immersive cycling, strength, yoga and stretching programs. Access your performance metrics and track your progress with its app.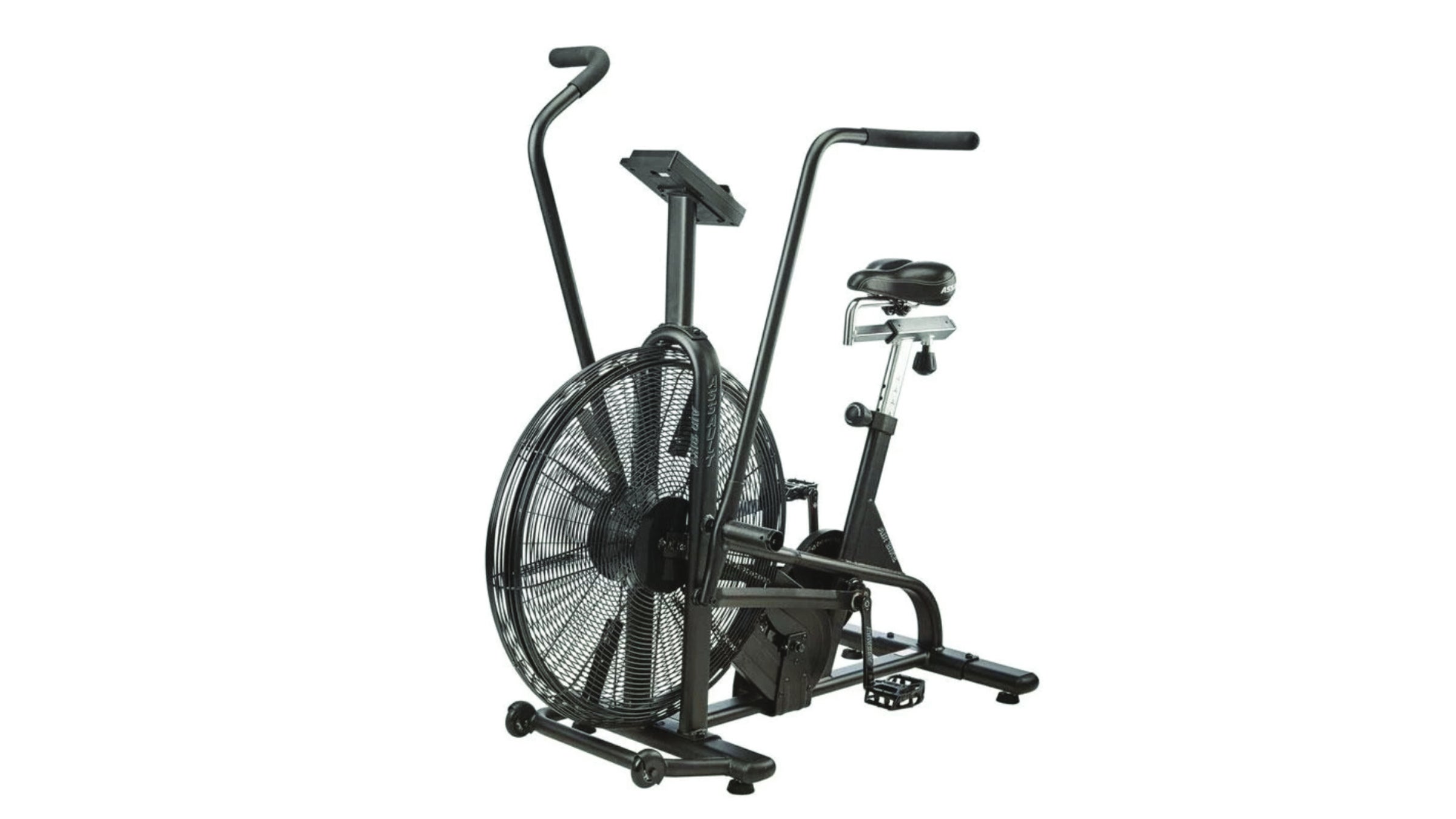 Rogue Assault Airbike | $1,000
The traditional fan bike is back and is better than ever thanks to Rogue's latest innovations. Its version has reinforced pedals, a hybrid adjustable seat, a durable steel frame and an LCD screen to track your revolutions per minute, calories, heart rate and more.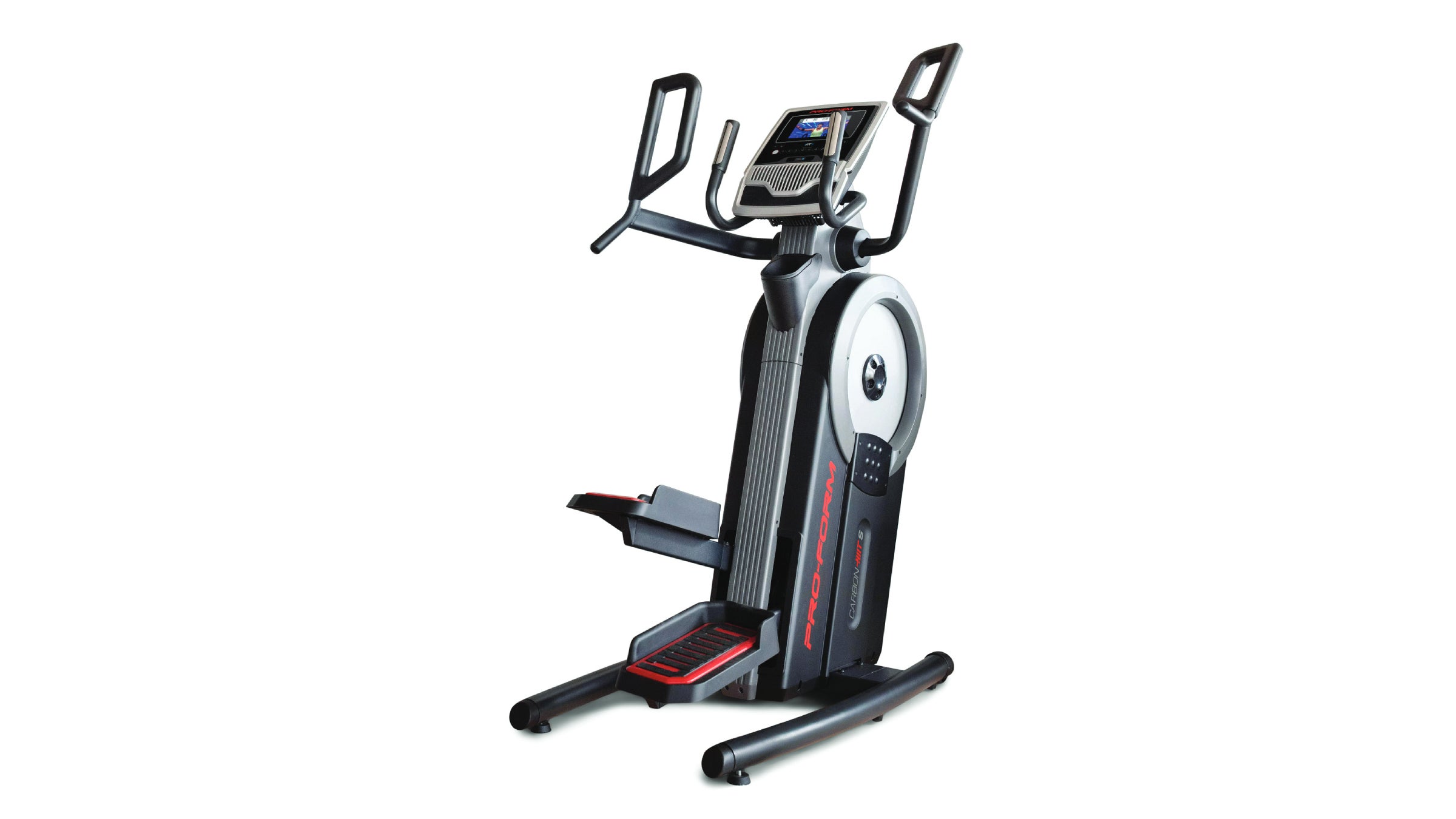 Proform Carbon HIIT H7 Elliptical | $1,400
High-intensity interval training is still hot, so train smarter, not harder, with this vertical-style elliptical trainer. Facilitate a total-body workout by using the handles for upper-body pushing and pulling action to burn calories and build strength.
Section divider
Weights & Weight Machines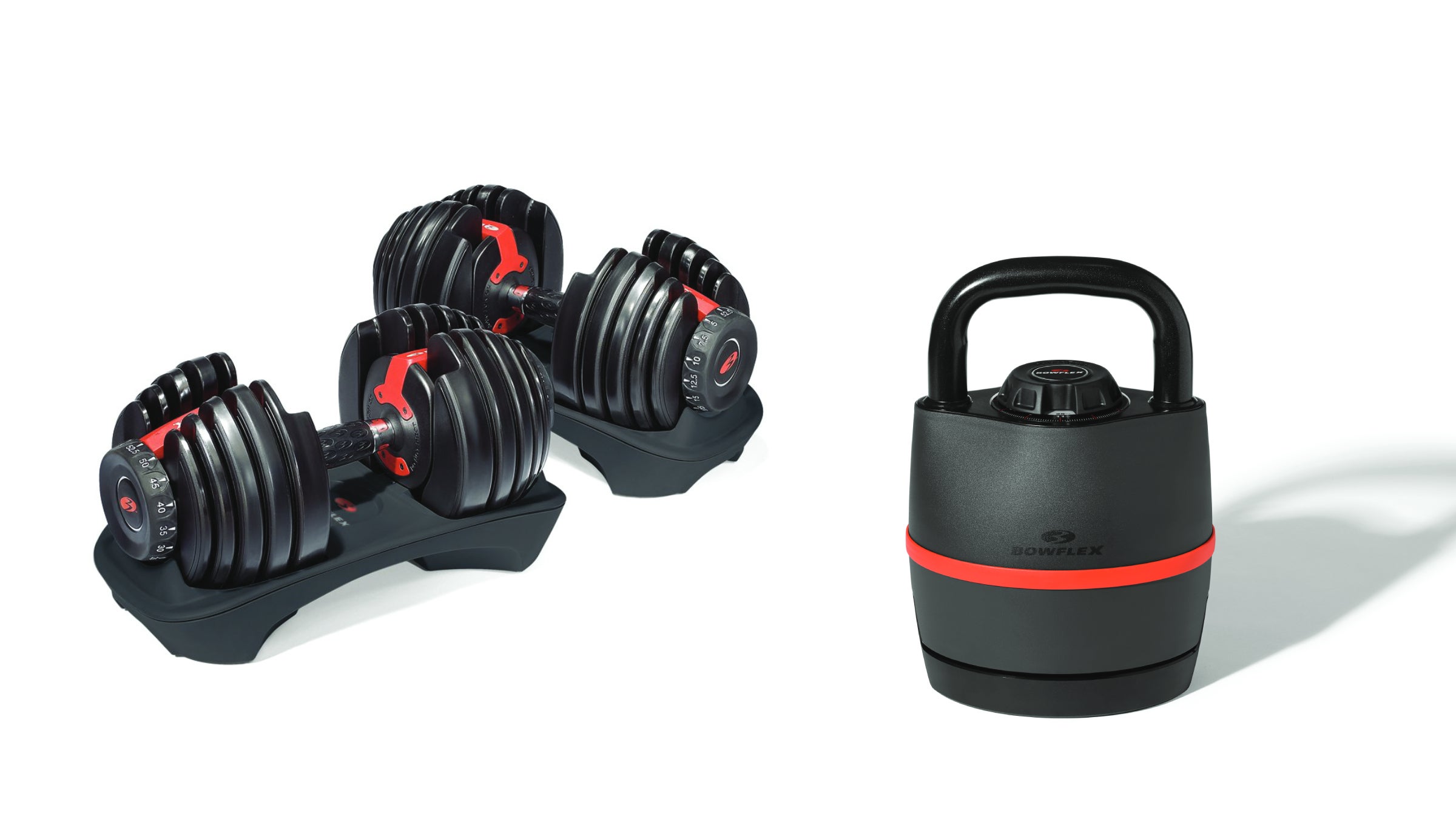 Bowflex Selecttech Dumbbells and Kettlebells
$180 for 840 kettlebell, $350 for 552 dumbbells
Want to declutter your house? These adjustable free weights can replace up to 15 sets of dumbbells and kettlebells. Just a click of the dial and they quickly adjust weight on the fly or in between moves for a more efficient workout experience.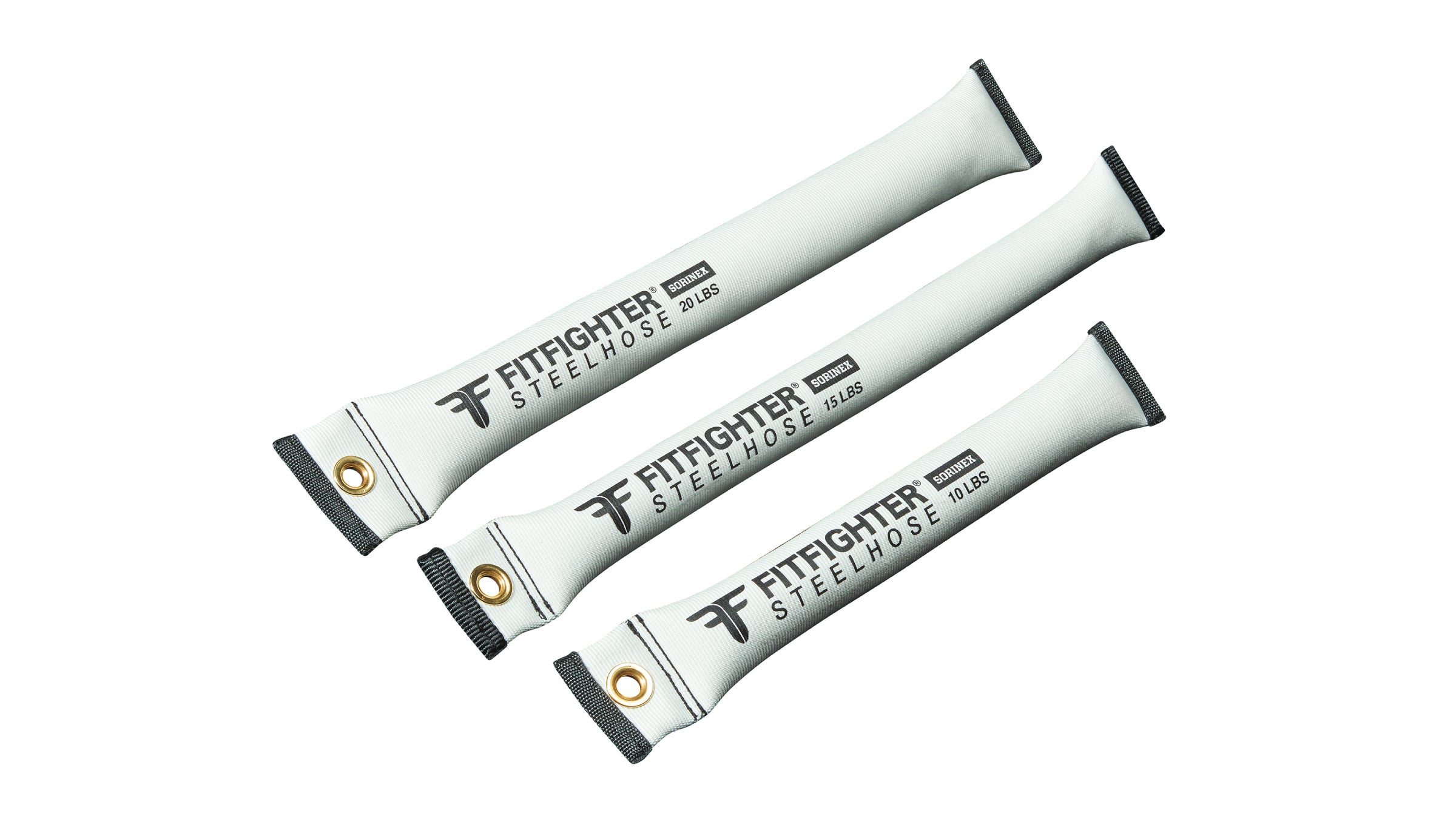 Fitfighter Home Gym Set | $225
If only there was one single product to take the place of dumbbells, kettlebells, sandbags, sledgehammers and medicine balls … oh wait, there is! FitFighter Steelhoses are durable free weights made from sections of real firehose and filled with steel shot. The Home Gym Set comes with two 5-pound, one 15-pound and one 25-pound hose to swing, drag, toss and drop. Up-level your system with carabiners and resistance bands for even more unique movements.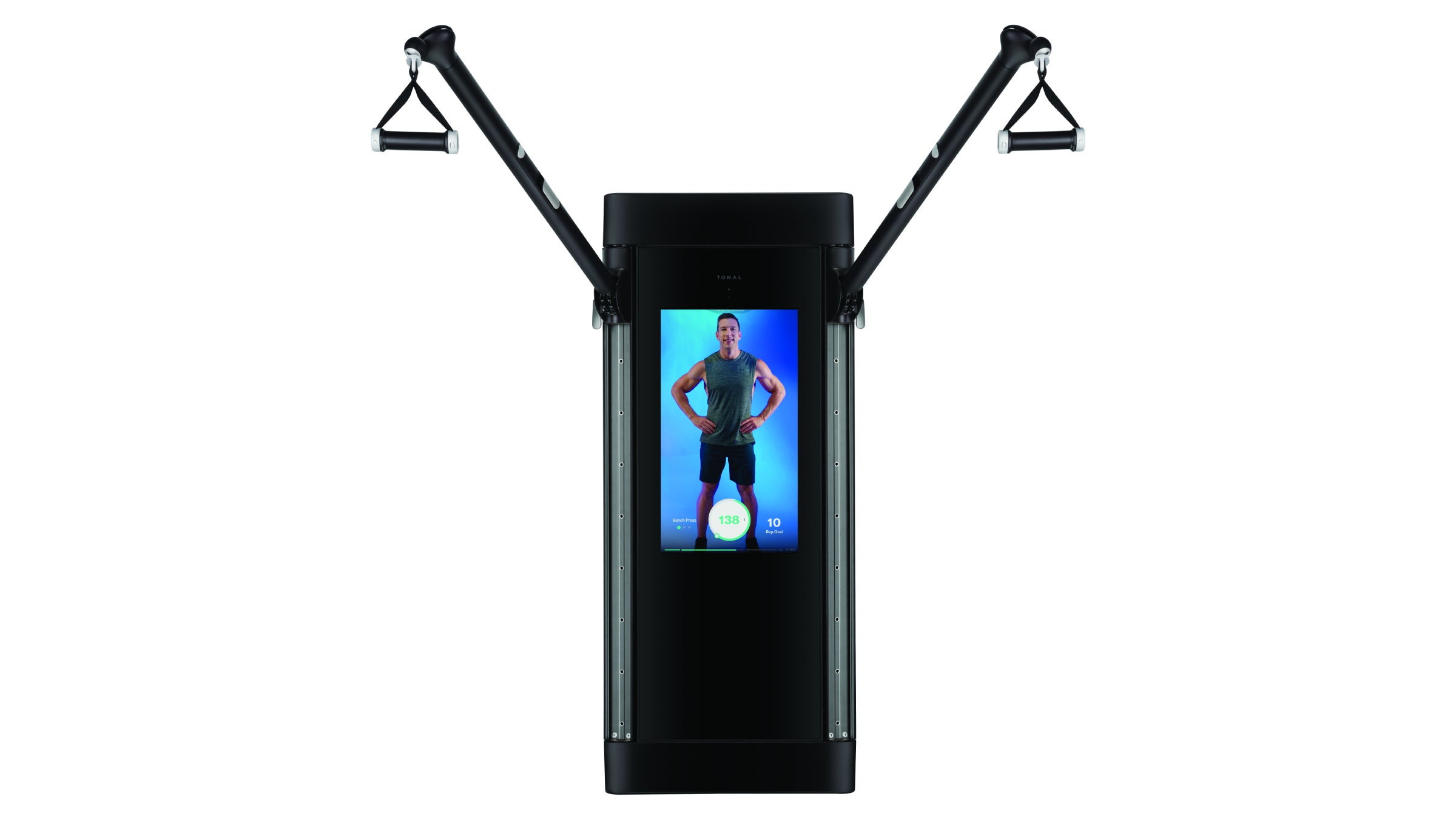 Tonal | $3,000 ($49/month membership)
This wall-mounted system is sleek as well as functional. Use the adjustable arms to perform more than 170 moves and lift up to 200 pounds in 1-pound increments with a patented digital weight system. Sensors cue and correct your form so you're safe as well as strong, and Tonal will even change the weights for you, spot you if you're struggling and track your metrics.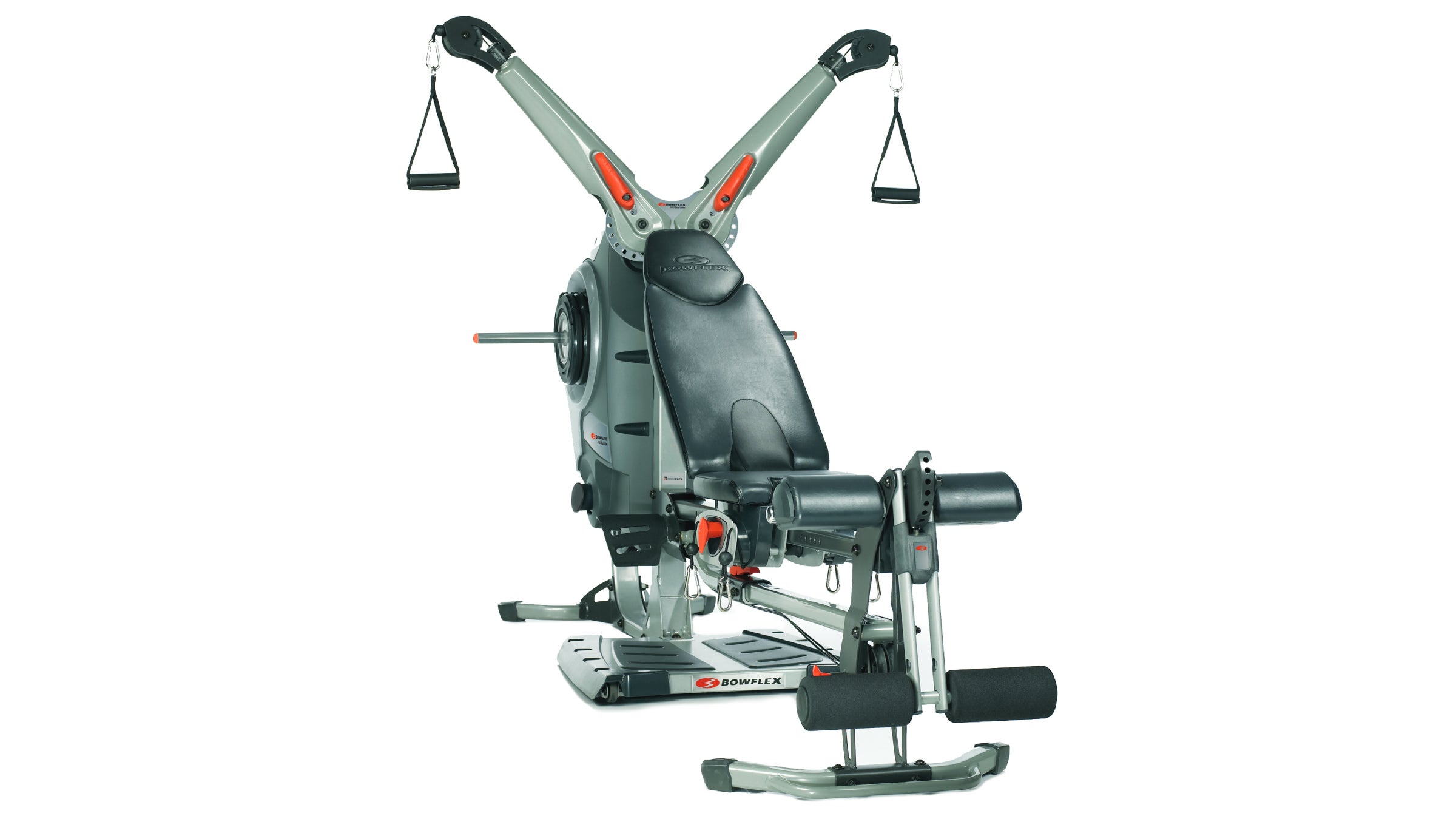 Bowflex Revolution Home Gym | $2,900
Anything a traditional gym offers (leg press, leg extension, vertical bench press, preacher curl), the Revolution can do better. It can perform hundreds of exercises and variations and features a patented plate technology originally designed for NASA that works independently of gravity to provide resistance without inertia.
Section divider
Bands & Bodyweight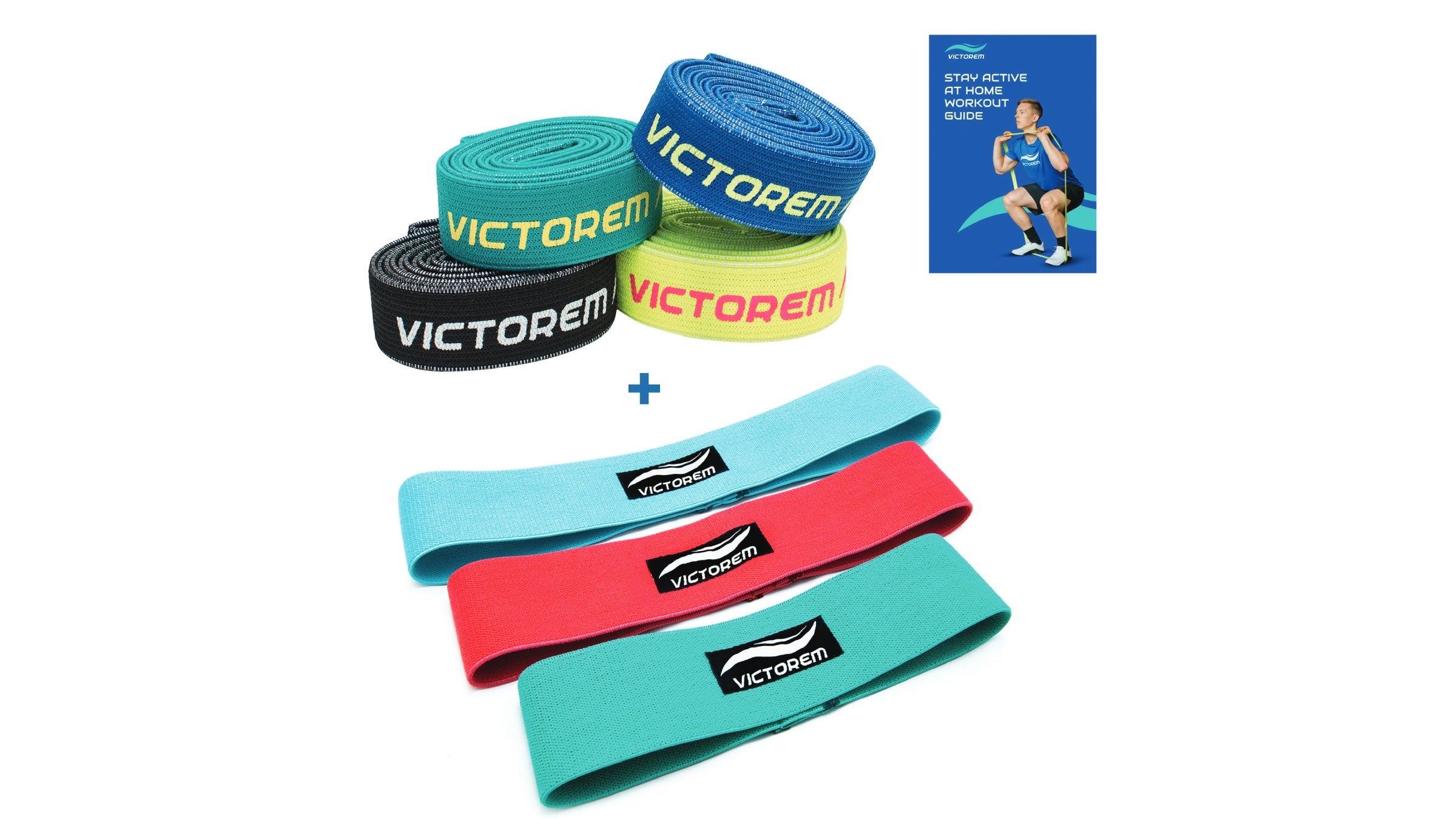 Victorem Stay Active At Home Bundle | $80
This one time at band camp … you got a killer workout. The Active at Home Bundle includes three hip circle bands and four pull-up bands, which are all made from a weatherproof cotton/latex blend, making them durable as well as comfortable.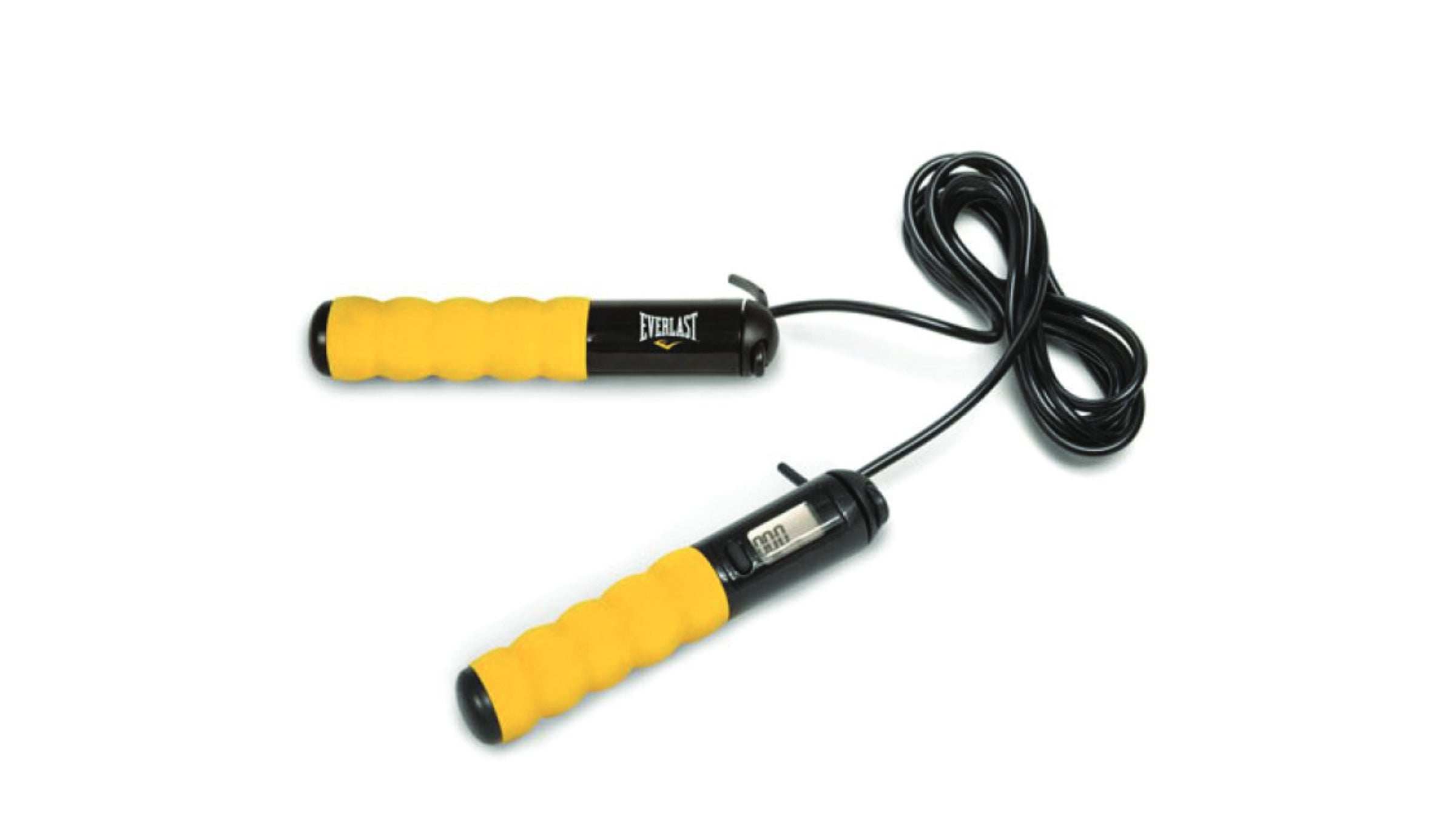 Everlast Smart Fit Bluetooth Jump Rope | $45
Love kicking it old school? This tech-enabled jump rope lets you monitor your speed and calories burned. So set a daily target and track your progress with an app.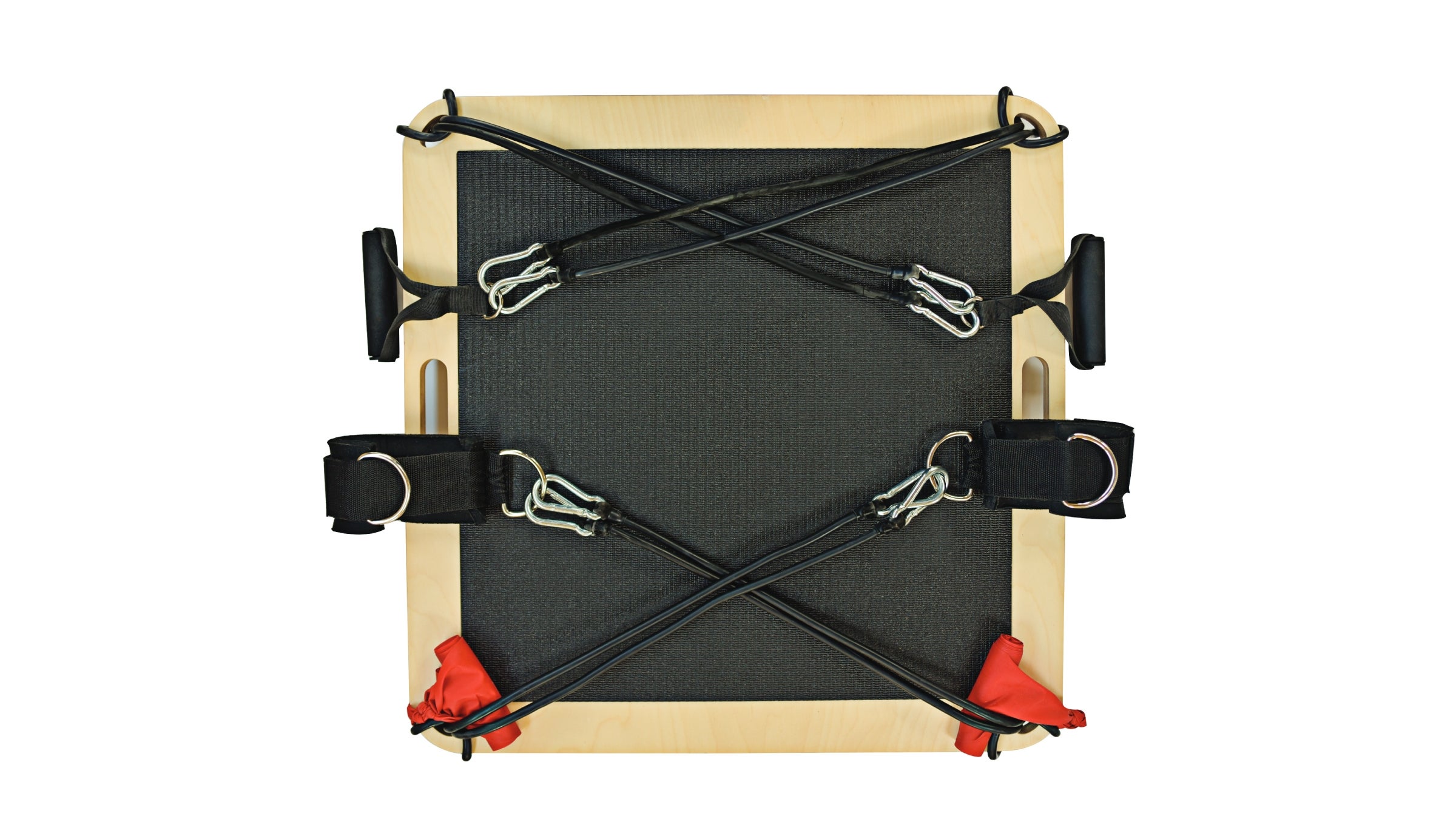 Board30 Mini | $250
Stand, kneel or sit on this rubberized wooden platform, which takes up only 2 feet of floor space. Use resistance bands with attachments to perform resistance training, cardio, Pilates and yoga, or try one of the workouts from its video subscription library based on your fitness level and preferences.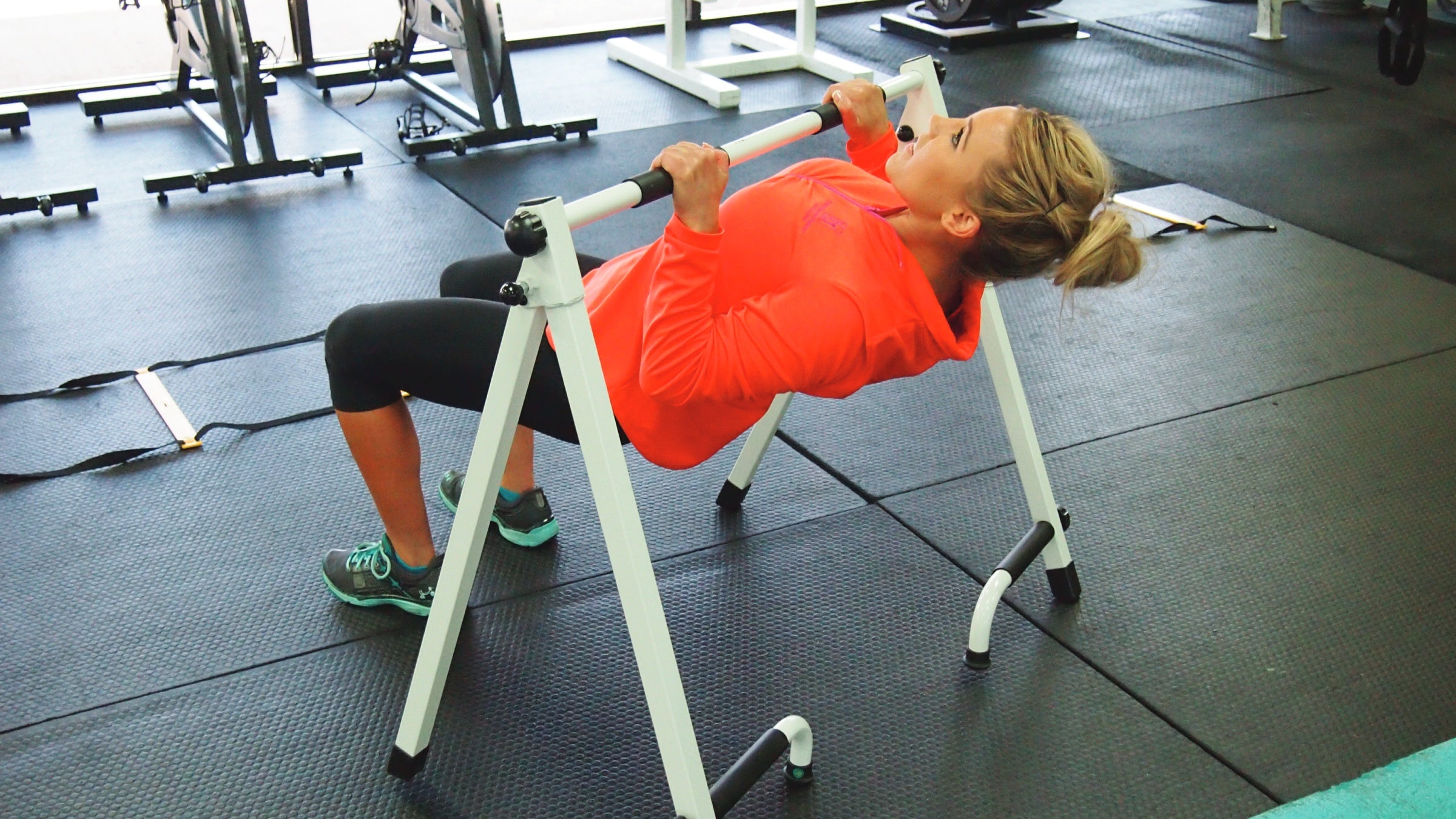 My Portable Pull-Up Bar | $100
If the thought of drilling holes into a doorway to hang a pull-up bar gives you hives, here's your solution. This portable trainer allows you to do inverted pull-ups, effectively targeting the same muscles as a traditional pull-up, with no drill required.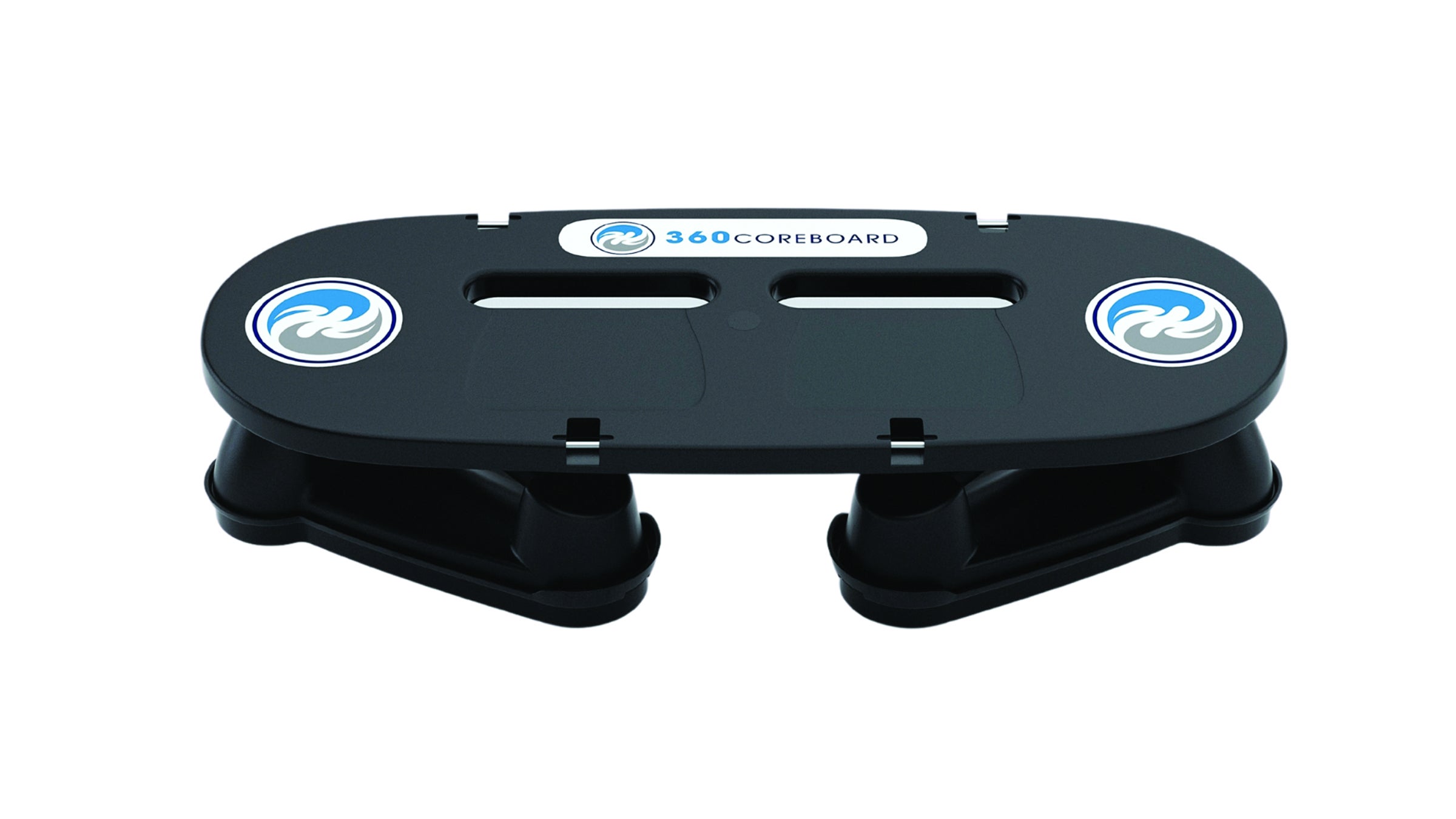 360 CoreBoard | $300
Game your core with this rolling exercise platform designed by a spinal and orthopedic surgeon. Its smooth gliding action allows you to do dynamic core exercises that target your obliques, arms, chest and shoulders. The board also comes apart so you can use various pieces on their own or in combination with resistance bands to do all manner of exercises.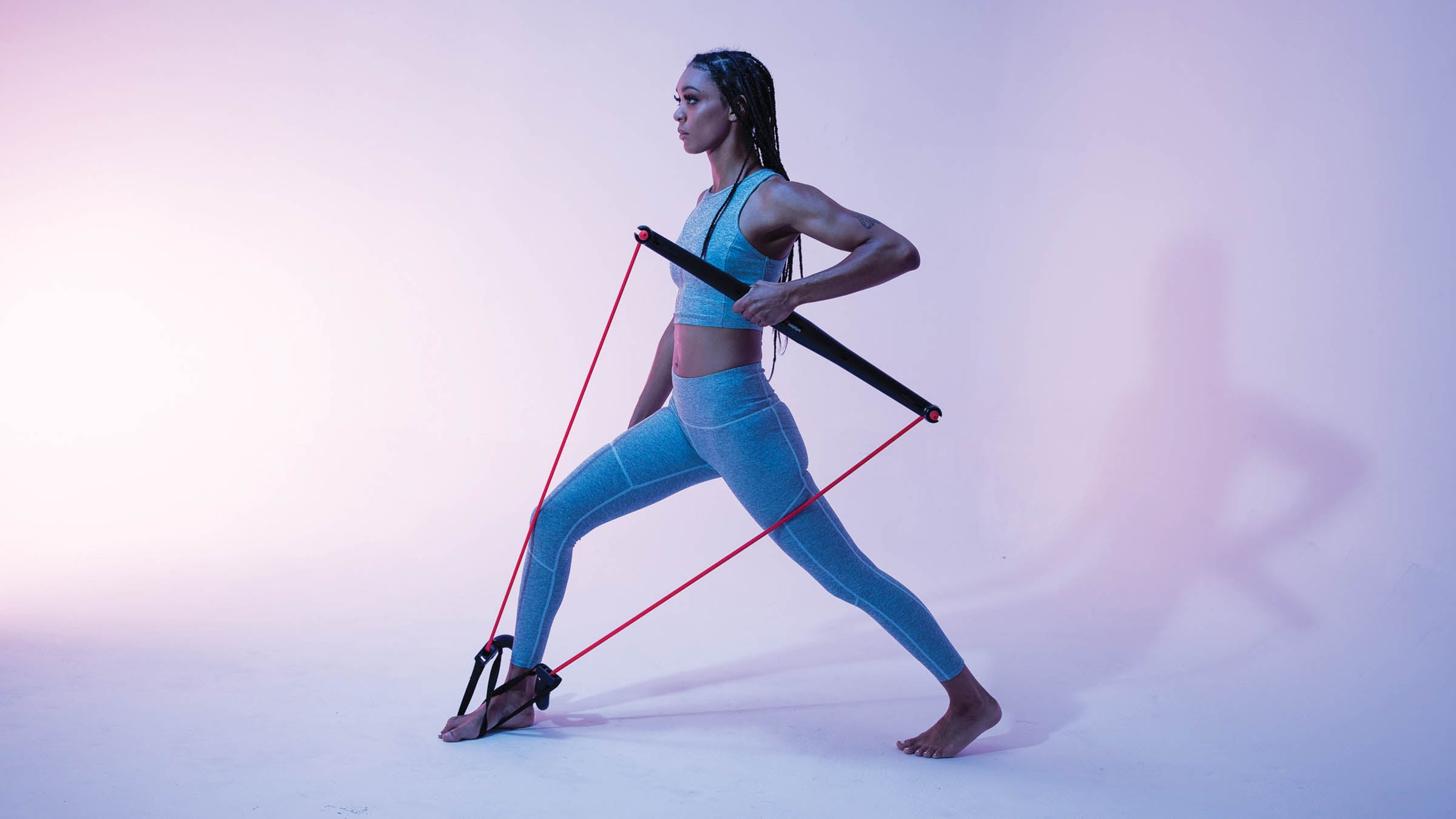 BodyGym Basics Package | $40
If you're limited on space or live in a tiny home, this multipurpose piece of equipment is for you. The design is simple: a straight bar with latex resistance-band attachments that can be used for cardio, strength training and core work. When you're done, store it easily under your bed, in the closet or in the garage.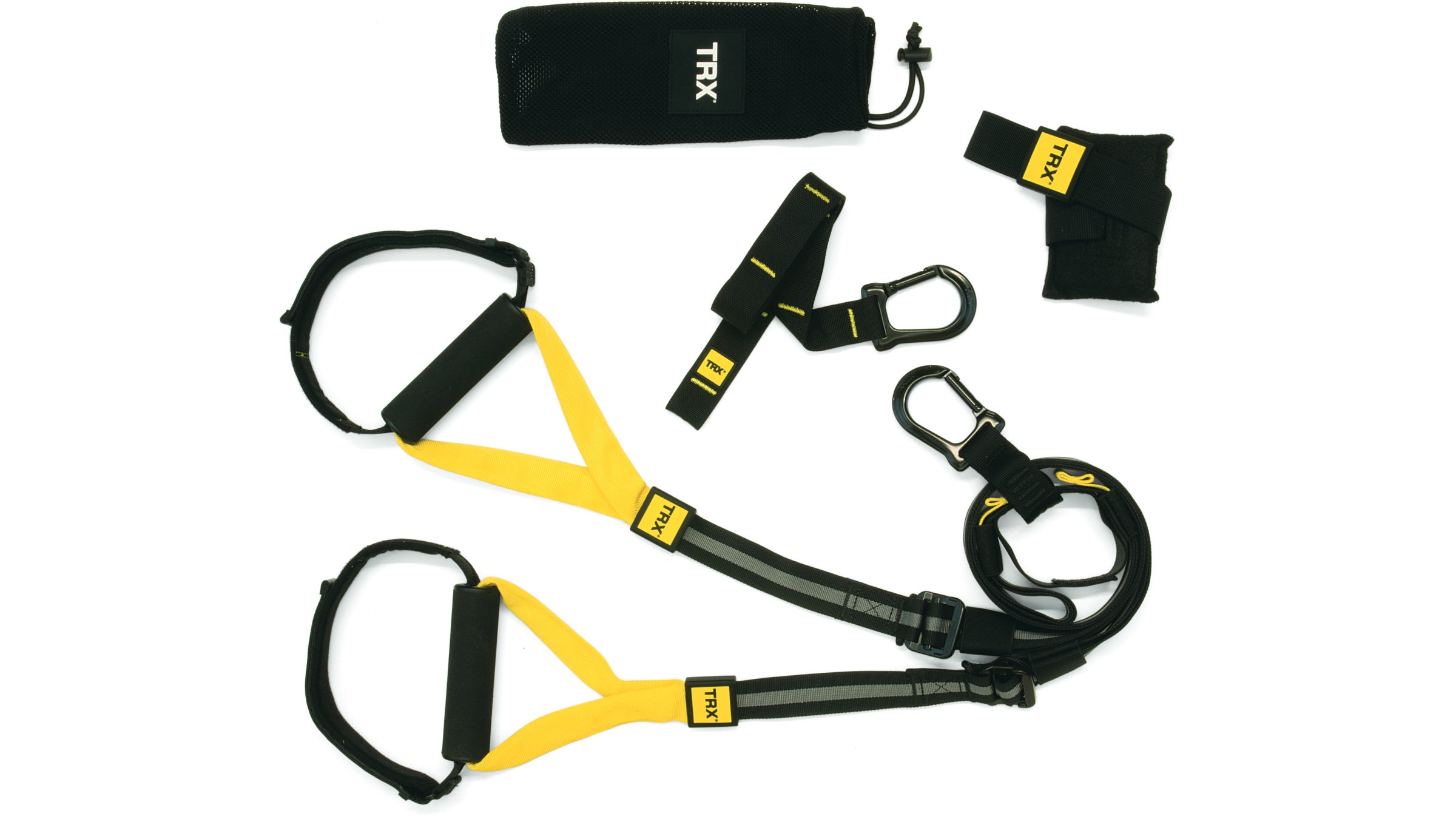 TRX Home 2 System | $200
With adjustable foot cradles and a one-year subscription to the TRX app (with dynamic in-ear audio coaching and cueing), the Home2 System delivers a total-body workout using only your bodyweight as resistance. You also can use the Suspension Trainer for cardio, flexibility and explosive power.
Section divider
Stretch & Recover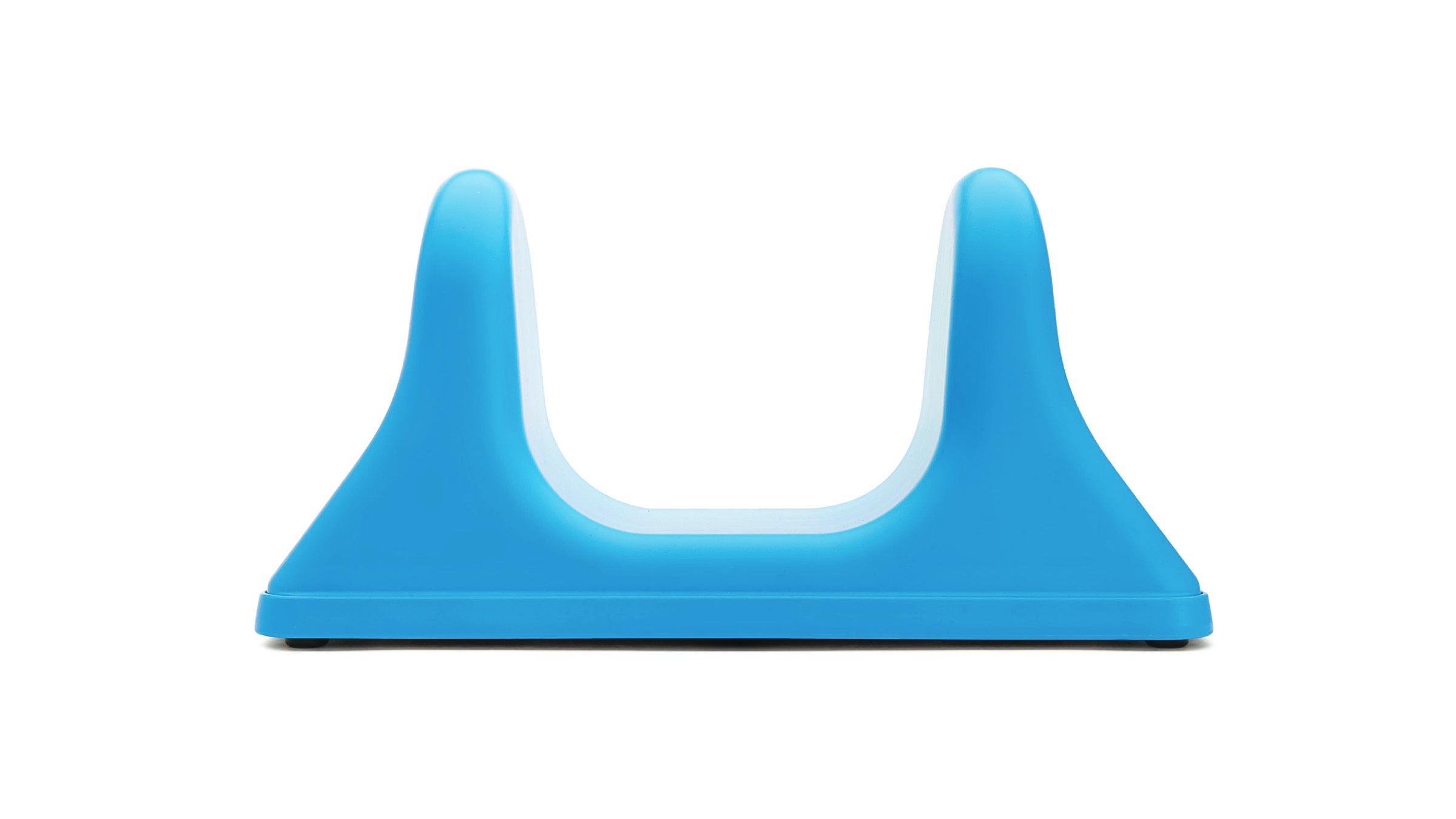 Pso-Rite | $60
Unless you've won the lottery and can afford to have a massage therapist on call, let the PSO-Rite recovery tool do your postworkout heavy lifting. This versatile gadget mimics the shape of a hand and elbow and is specifically designed to target the psoas muscle to help with alignment and tension relief. It also works on the glutes, lower back, midback, hips, calves and any other hard-to-reach spots.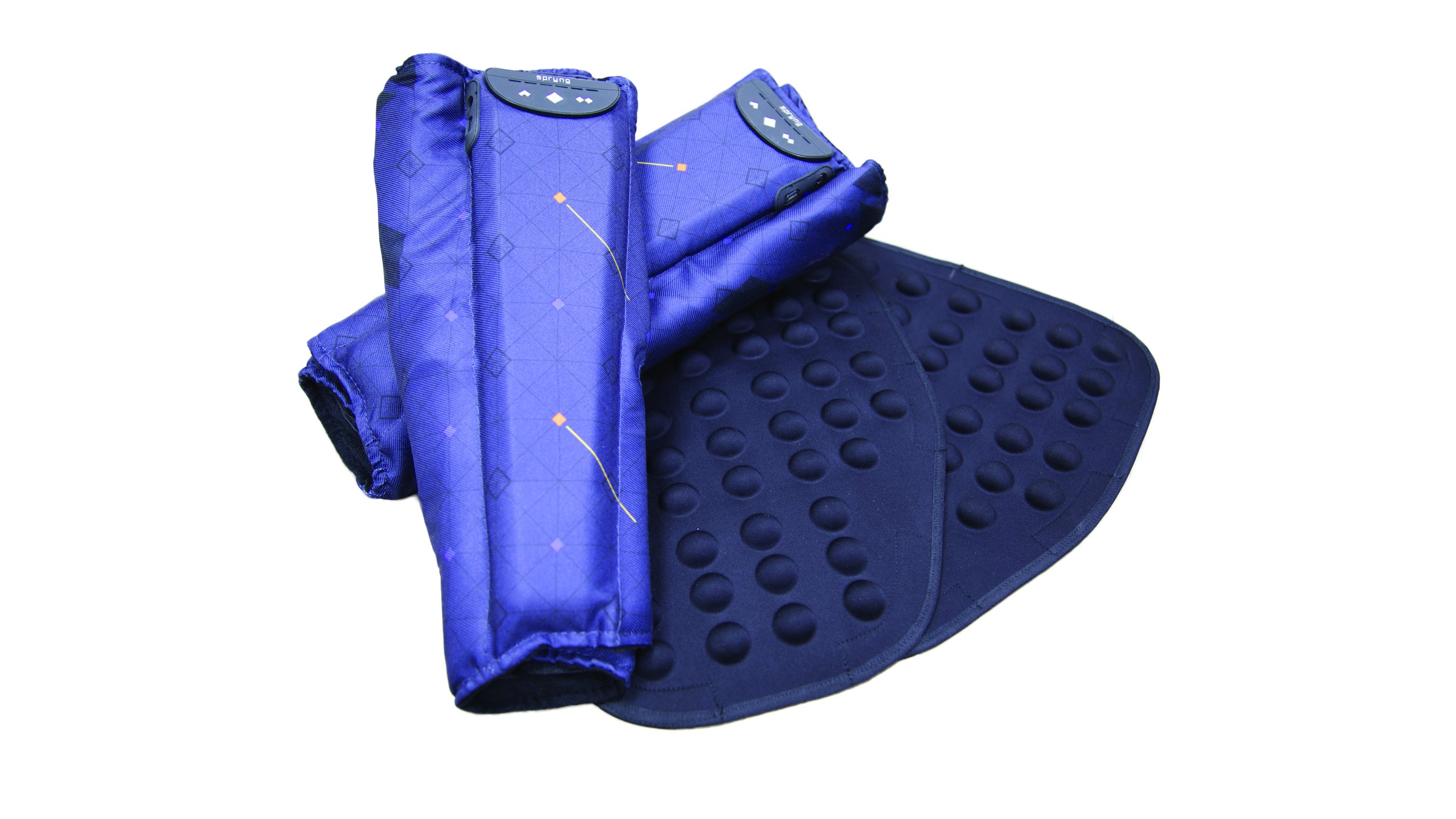 Spryng | $250
You're officially out of excuses to skip leg day. Spryng is a wireless, patented, pneumatic compression wrap that speeds recovery, relieves aches, aids in blood circulation and assists in dispersing lactic acid to help repair muscles faster.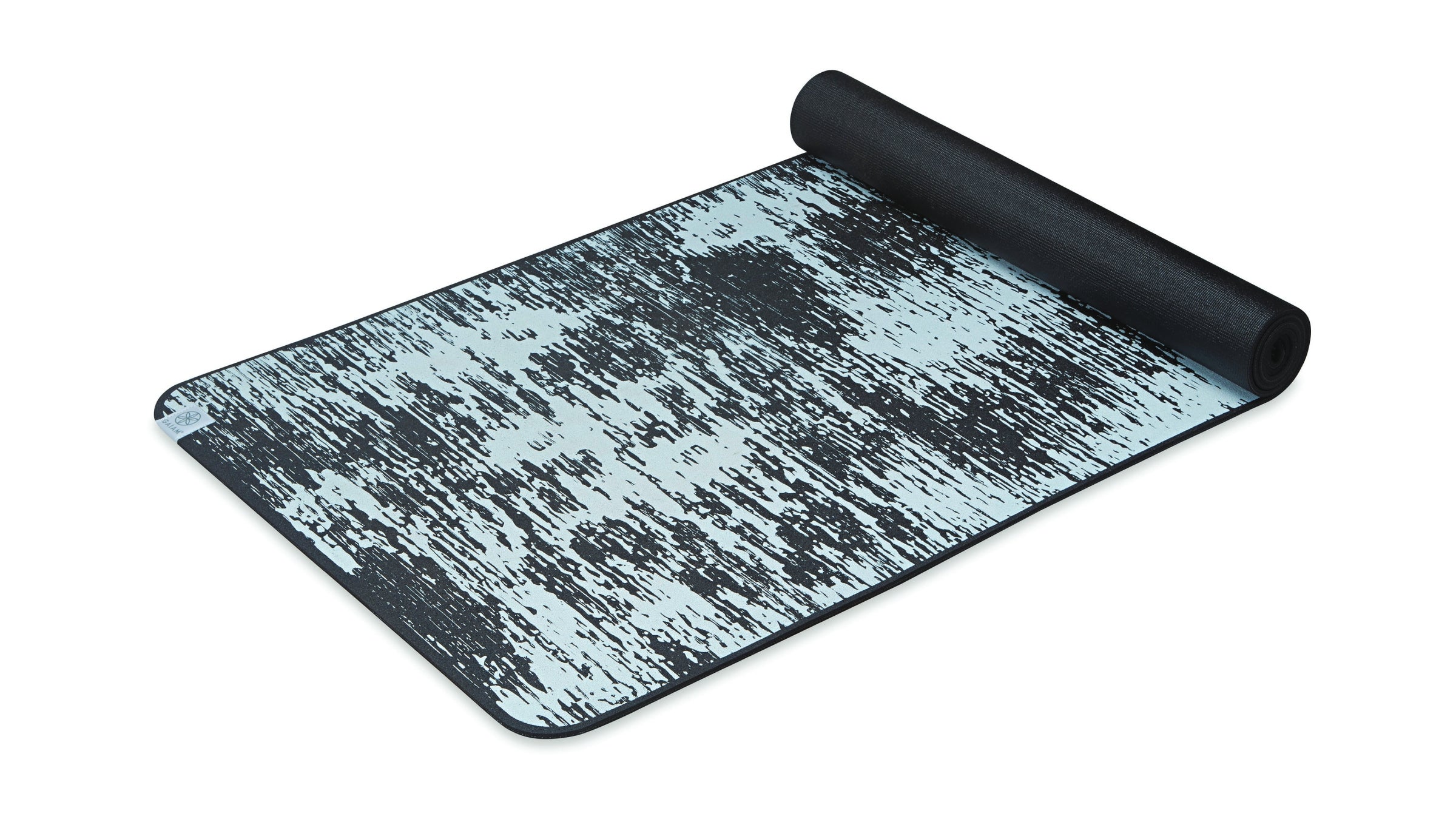 Gaiam Insta-Grip Yoga Mat | $40
During a tough yoga flow or cool-down stretch, pamper your hardworking body with this extra-dense mat featuring 6 millimeters of premium cushioning. The mat has a textured surface for non-slip performance, is made from PVC (not latex) and comes with a lifetime guarantee.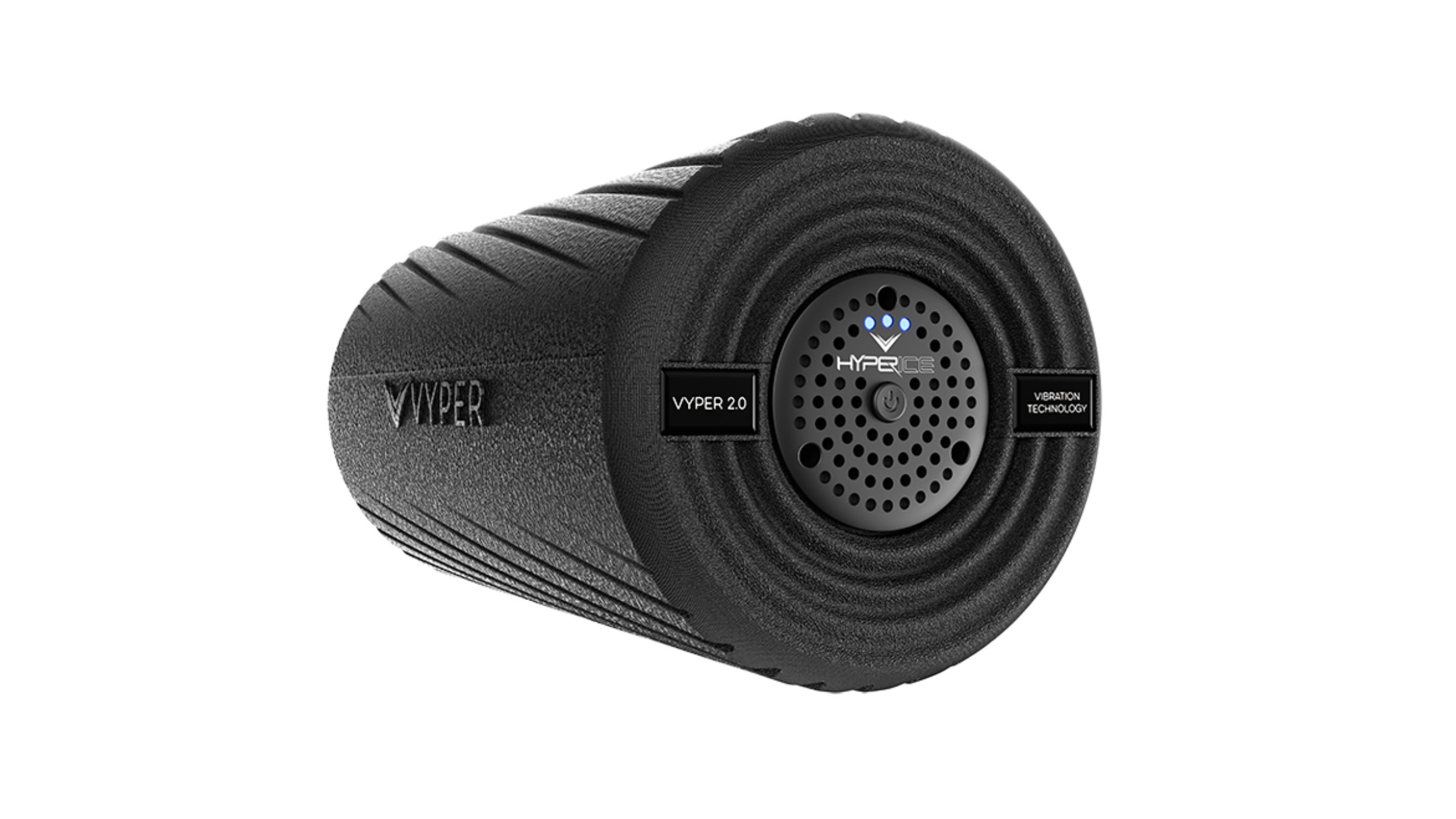 Hyperice Vyper 2.0 | $200
Kick your foam rolling up a notch (or three) with this vibrating fitness roller. It has a dual-surface design with both smooth and grooved options, three vibration settings and rechargeable lithium-ion batteries.
Fun fact: Foam rolling and compression therapies have been shown to reduce delayed onset muscle soreness and help speed recovery.
Section divider
Office Workout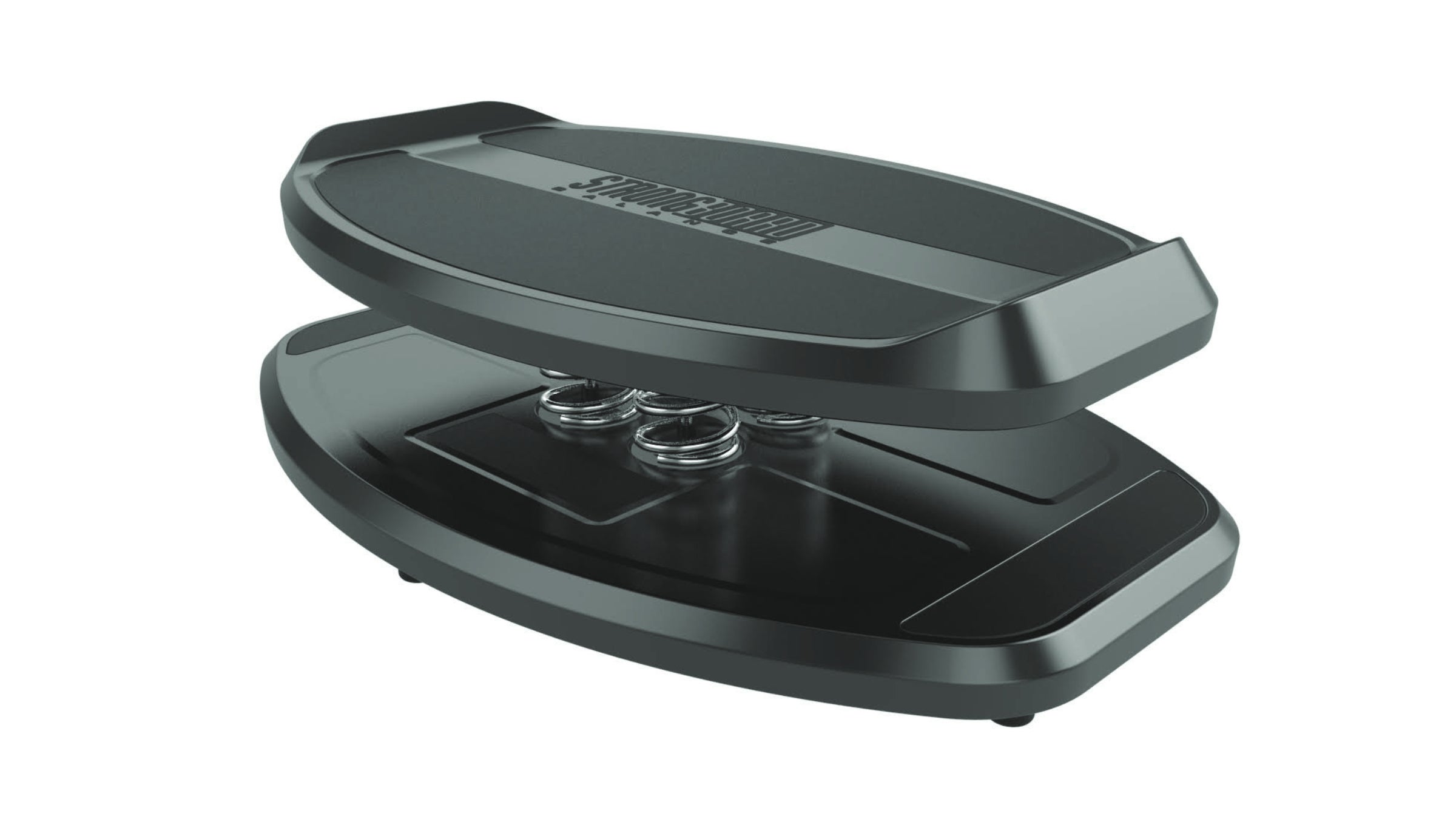 Strongboard Mini | $270
Engage your core, improve posture and balance, and increase caloric burn while standing on this electricity-free springboard during work meetings or at your standing desk. The board also helps correct your form, tilting when your center of gravity is off.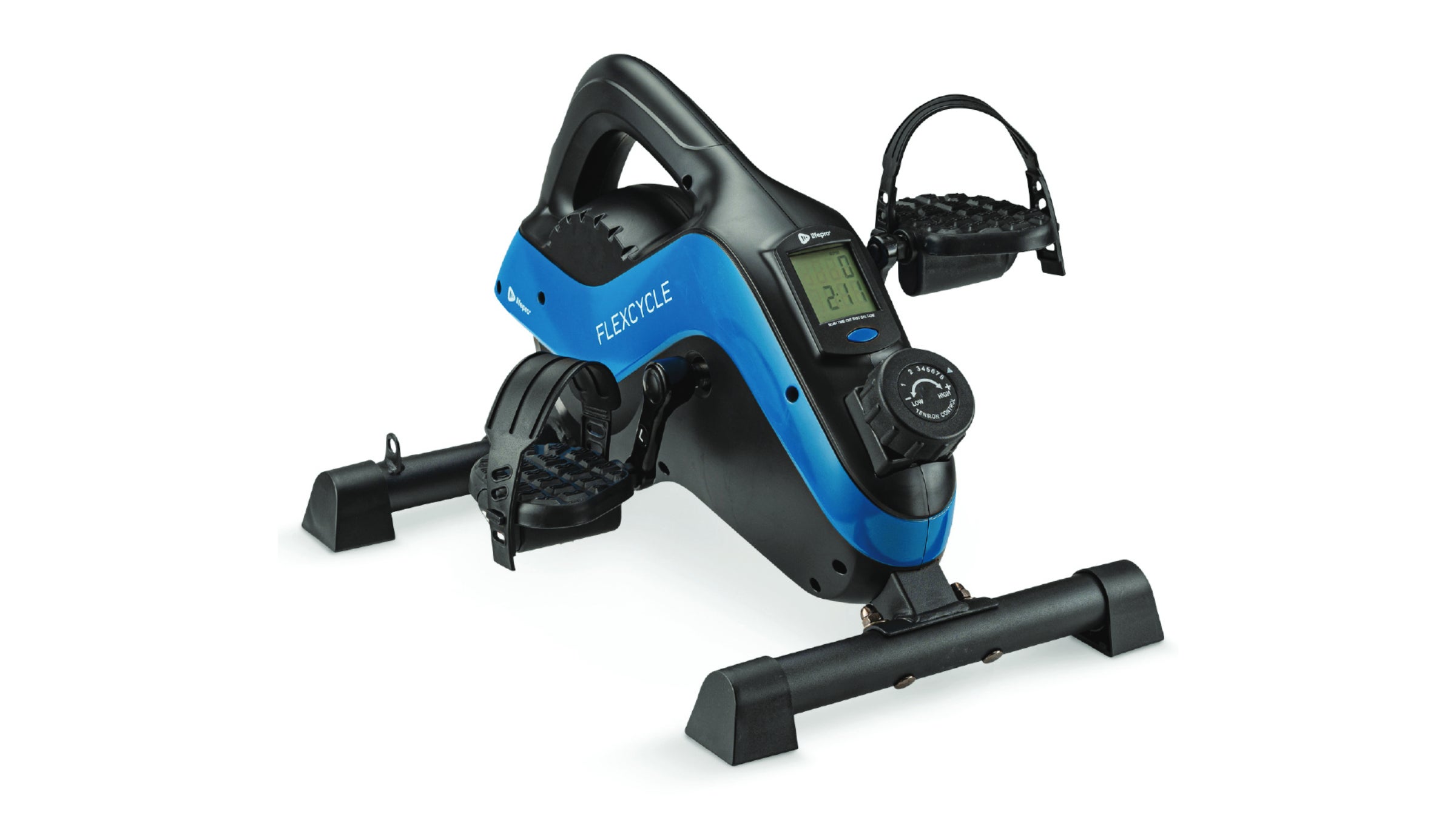 Lifepro Flexcycle | $150
Though you'd probably rather be out riding the open road, FlexCycle is the perfect multitasking office tool with a soundless motor. It includes optional resistance bands to increase effort and stabilizers to prevent bumping and shaking, and it also hides easily under your desk when not in use.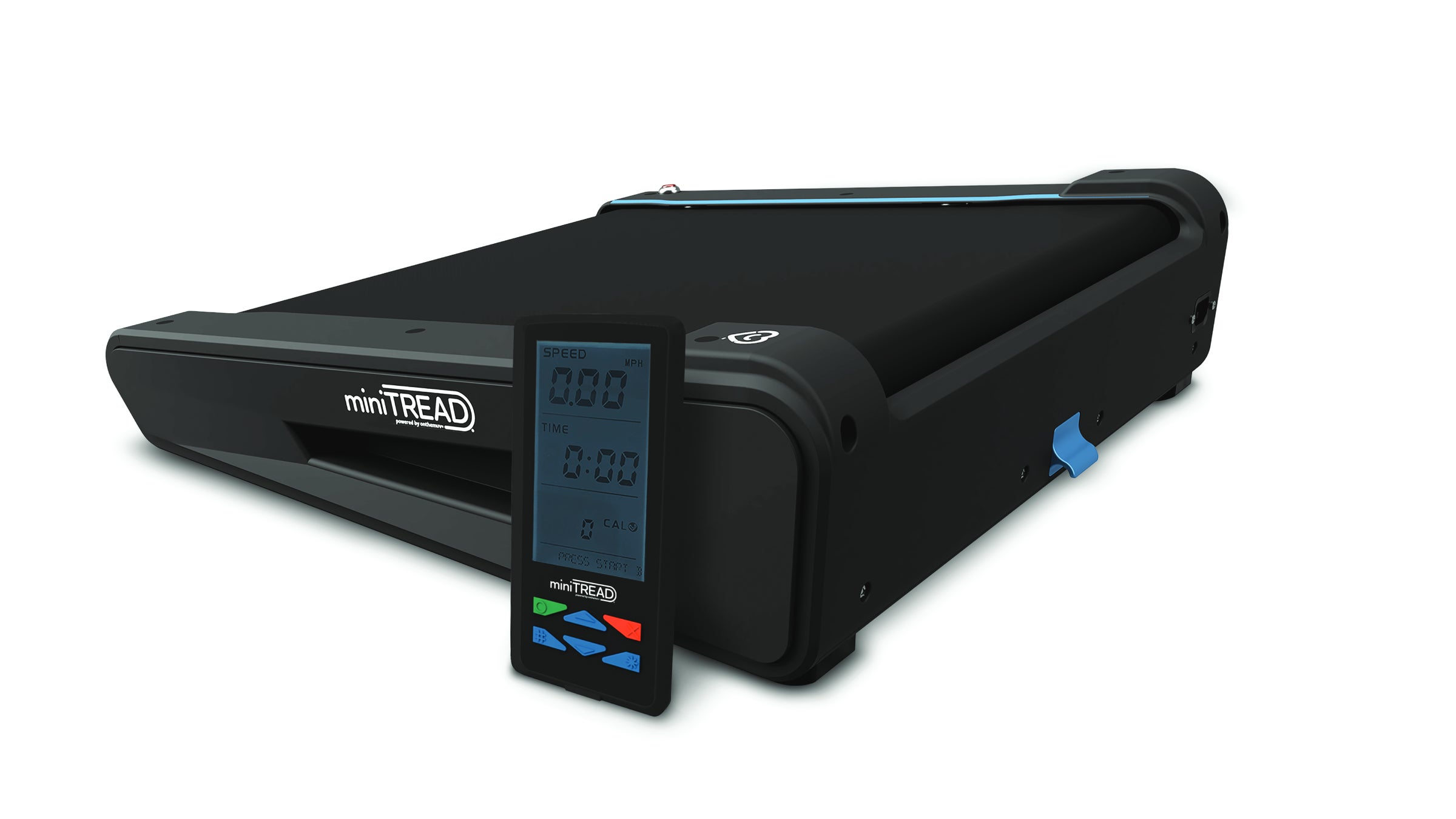 Onthemuv Minitread | $500
Burn while you earn with this mini treadmill. Place it under your desk, sit in your chair and get walking. Burn calories on company time without any disruption to your workflow.
Section divider
Apps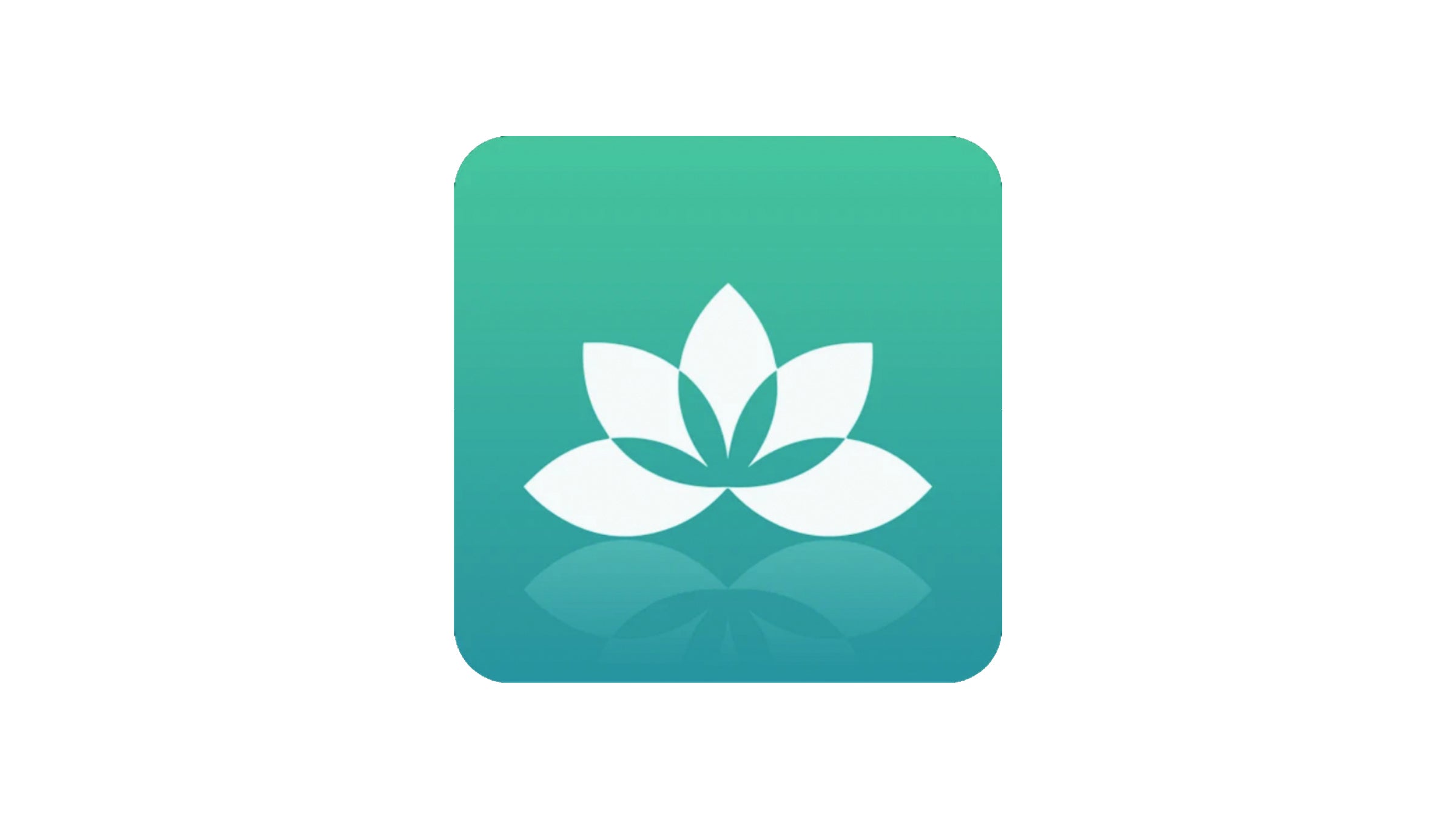 Yoga Studio | $5.84/month
Whether you're just learning to go with the flow or are an advanced yogi, this app has everything you need. It features more than 150 yoga and meditation classes, a 280-pose library, family yoga workouts, and mental health and mindfulness instruction.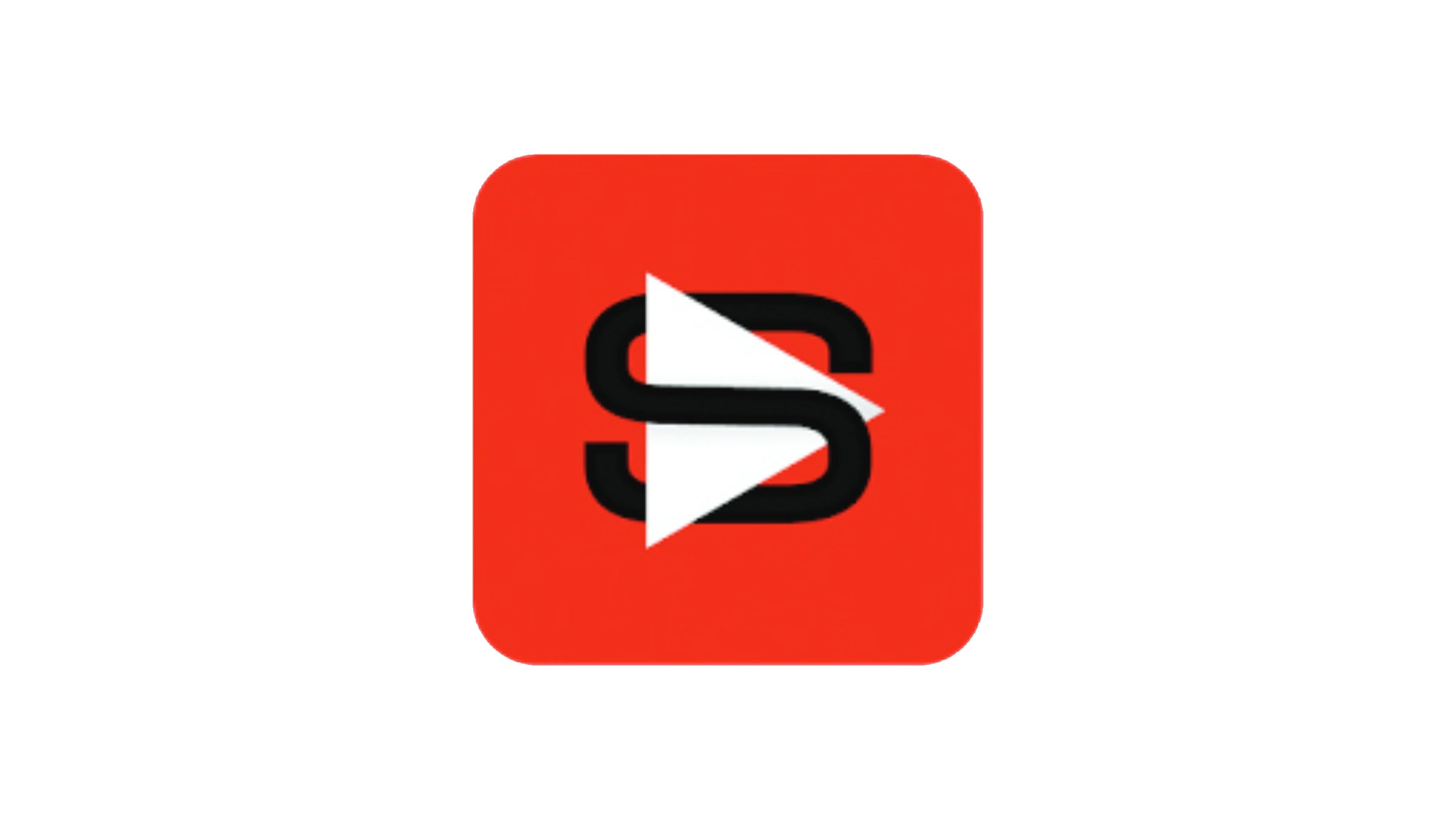 Studio Sweat OnDemand | $99/6-month all-access
Enjoy Spinning on Monday, boot camp on Tuesday, kickboxing on Wednesday, Pilates on Thursday and TRX on Friday — all taught by world-class certified trainers. Its youth programs also can make training a family affair.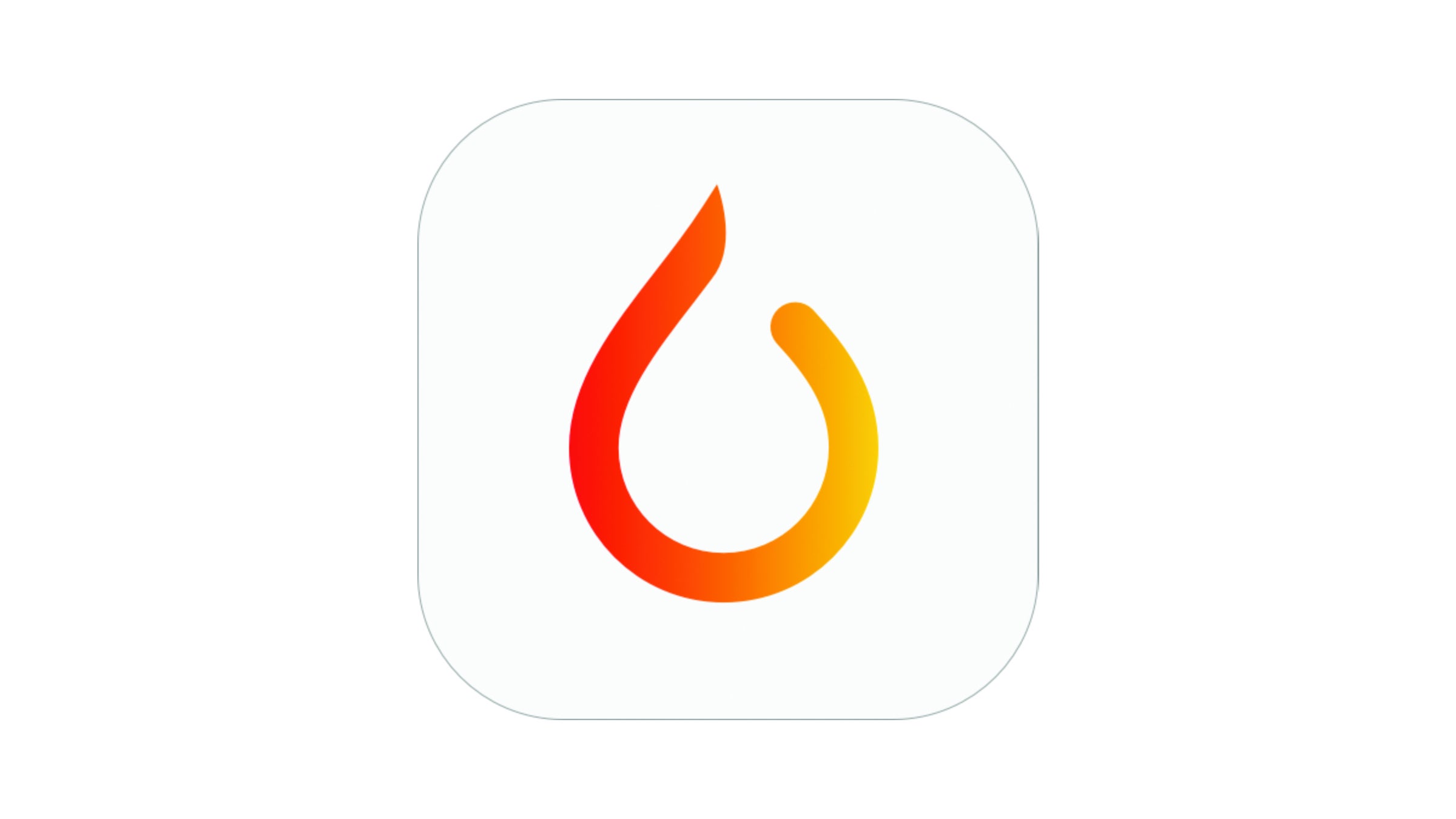 Daily Burn | $19.95/month
Daily Burn's 365 program offers a new workout every day. Know what you want to do already? Choose from more than 2,200 video and audio workouts, including strength training, yoga, meditation, mobility, stretching, dance and more.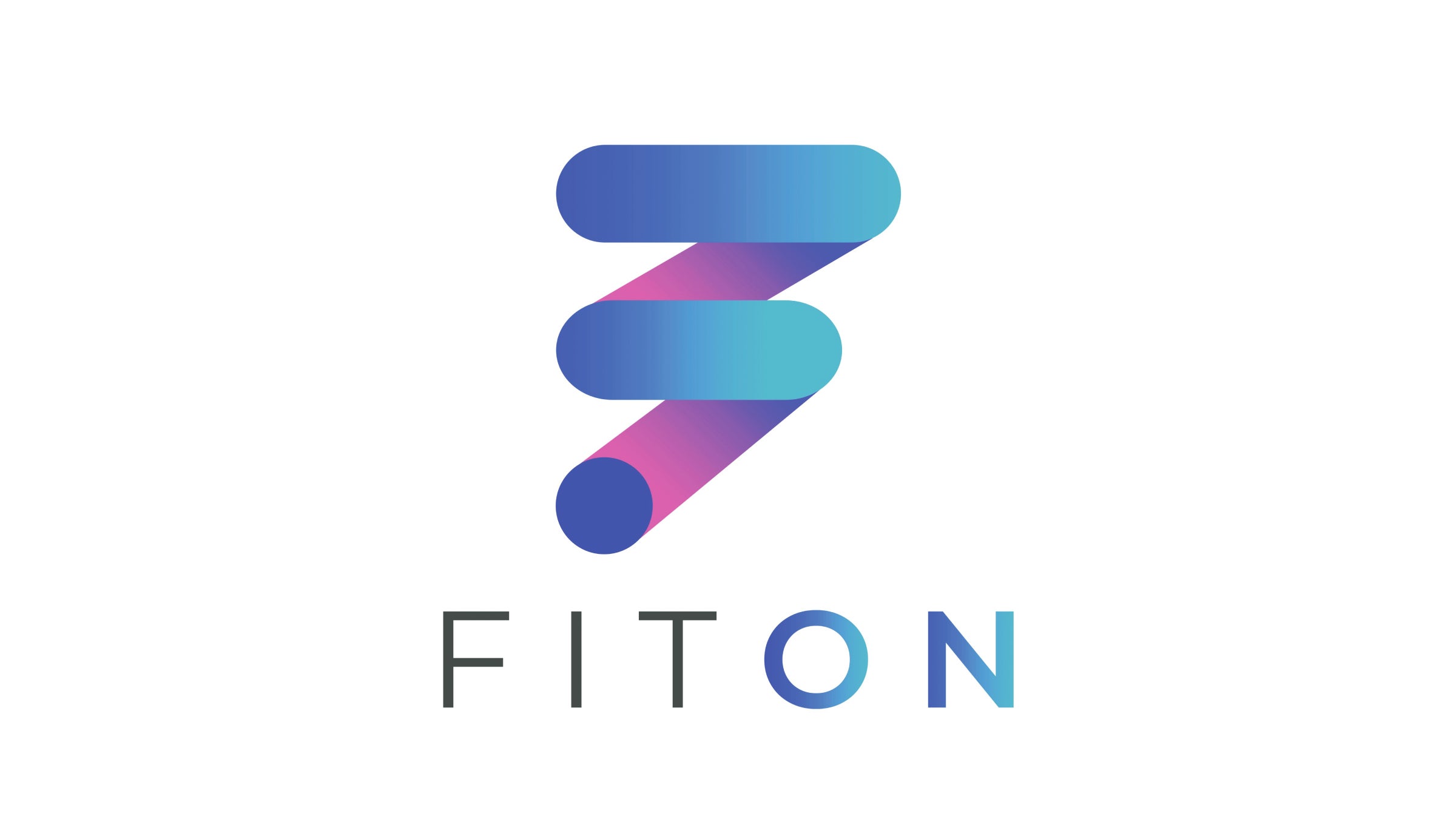 This app gives you unlimited access to workouts taught by celebrity trainers — for free. Seriously, there's no catch. (No wonder the app is 5-plus million members strong.) Try things such as dance, yoga, HIIT, and dozens of at-home and equipment-free workouts.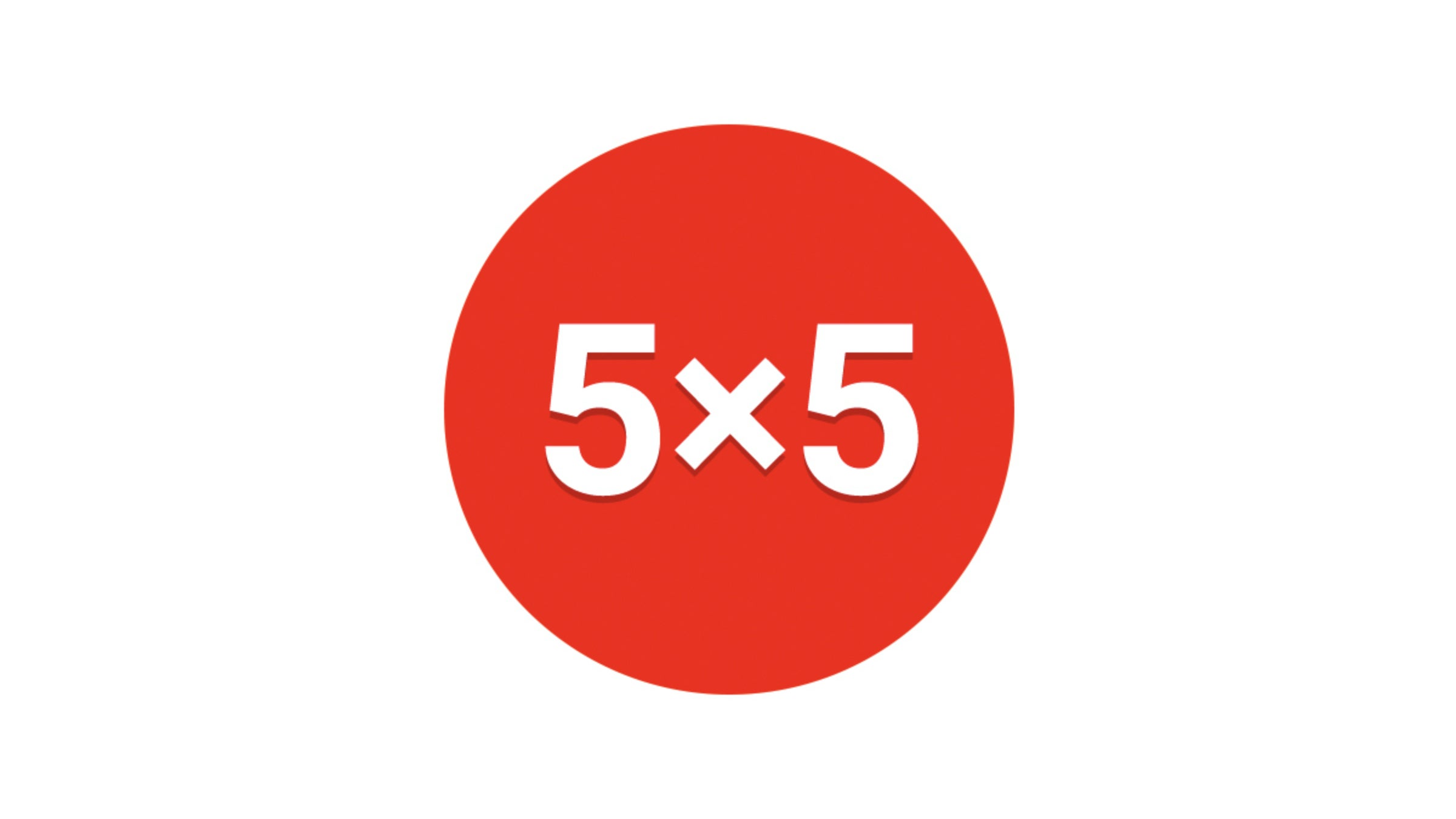 Stronglifts 5×5 | Free
Open this app and start lifting, ASAP. The workouts all consist of five moves, which you do for five reps (hence the 5×5), and the app remembers your last workout and tracks strength gains and personal records. It also calculates which exercises, sets, reps and weights you should be using next time.