Get the Most From Your Fitness Tracker
You won't get fit just by strapping on a fitness tracker. Here are 4 tips to help you get the most out of yours.
Heading out the door? Read this article on the new Outside+ app available now on iOS devices for members! Download the app.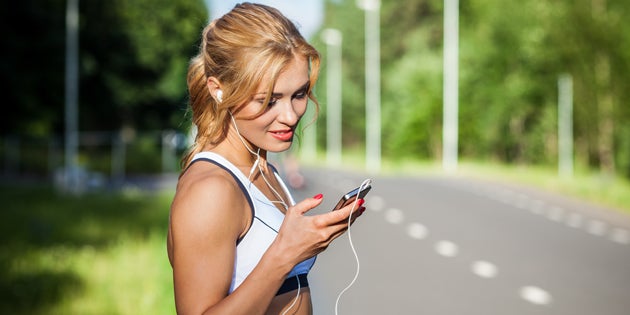 And I really do love it. It's simple and easy to use. It records my steps, calories (a function that I don't really pay attention to because it can be inaccurate) and activity. It does what I want it to do. I have friends who own Fitbits and Jawbones and they love them. In fact, I know one person who lost 40 pounds because the Fitbit changed how he moved and ate. But on the other hand, I have a friend who also sports a FuelBand and reaches his goal by taking it off and shaking it. Really? What's the point?
So when a study was published online last week in JAMA, it didn't surprise me that the researchers concluded that fitness trackers don't change behavior. What they did find were four keys to making a fitness tracker a useful tool in the pursuit of health:
The wearer must have the desire and motivation to want the wearable and able to afford it.
The wearer must be able to wear it and recharge it easily.
The device must be accurate at tracking the data it's targeting.
Data needs to be presented in a meaningful, user-friendly way that also motivates further action.
Check, check, check and check (at least for me and my FuelBand). Which could be why I have remained increasingly active since my surgery and have lost the 7 pounds that crept on because of it.
And that bit about accuracy, this study comes on the heels of a report done by the American Council of Exercise, which found that almost all fitness trackers were pretty accurate at counting steps but not as much when determining energy expenditure — the range was from 13 to 60 percent of calories burned. But even the researchers of this study point out that measuring calories burned is a difficult thing to do. And they state that these devices are meant to show people how active they are all day so they can adjust their activity throughout the day. If people are 30 to 40 percent more likely to move when wearing activity trackers, the researchers say, then maybe absolute accuracy is as important as the motivation they might provide.
Ultimately, if you are going to slap on a fitness tracker, make sure that you wearing it because you want to move more. We can't be healthy from workouts alone, and when strapped to the right person, a fitness tracker could make even the most fitness-minded healthier.