Get Your Back Into It!
Back pain can be more than just agonizing — it's downright annoying when you want to train! Find out your triggers and how to avoid them.
Heading out the door? Read this article on the new Outside+ app available now on iOS devices for members! Download the app.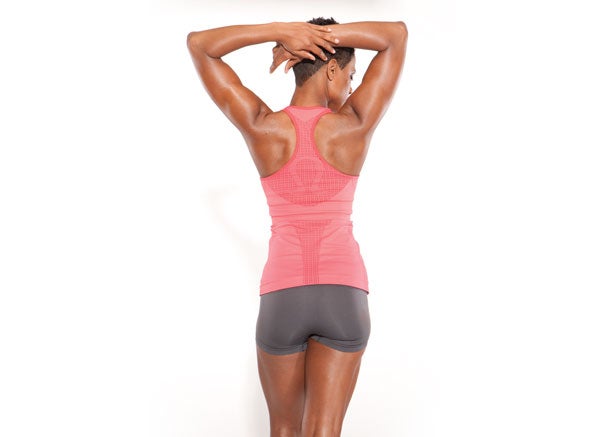 Chances are it's happened to you or someone you know. One day, you yanked a trash bag out of the garbage bin, pulled celery out of the crisper, or bent over to pick up a magazine when suddenly, it hit. A streak of pain flashed across your back, radiating downward, perhaps even into your legs. And that's it – you're out for at least two weeks, lying flat on your back in hair-trigger pain. But how could such a seemingly innocent act cause such a wave of pain that sometimes sets us, er, back for weeks? While the event may seem like the trigger, back pain is actually often the result of one of these causes.
Trigger #1: Musculoskeletal strain
"Usually, it's overuse-type syndromes — from sporting activities, work, or from not having good posture and body mechanics," says Dr. Peter Ullrich, the medical director of the NeuroSpine Center of Wisconsin and medical director of Spine-health.com. So while that spasm may seem sudden, it's actually the final straw on top of other bad habits, be it constantly slouching in front of the television or repeated twisting in your office chair.
Trigger #2: Pregnancy
"With pregnancy, it's usually the stress of carrying the load, especially along the sacroiliac joints [where the spine and pelvis meet]," says Ullrich. "And pregnant women tend to develop the hormone relaxin, which relaxes the joints to ready them for birth." Those loosened lower ligaments mean our pelvic and lower back muscles need to step up and work that much harder to support our body frames.
Trigger #3: Illness-induced back pain
"There are a lot of different pathologies that can give you chronic pain, such as degenerative disk disease, but those aren't self-limiting problems," says Ullrich. Other illnesses include disc injuries, osteoporosis and arthritis. But thankfully, since most back pain is considered mechanical (meaning it's not disease-linked), it's largely preventable.
Trigger #4: Prolonged sitting
"We know sitting over 20 minutes increases the pressure on the lumbar disks and then if you're sitting improperly —you're slouched, your knees are higher than your hips – that puts increased pressure on your lower back," says Jayne Snyder, a Lincoln, Nebraska–based physical therapist. So not only should you be sitting at an ergonomically correct workstation with your feet on the ground and knees level with your hips, you should pay attention to your posture. Remember what your mother said? Sitting up straight is truly good for you. You also need to move more – avoid sitting for longer than half-hour periods without a break, even if it's just standing up to get a glass of water.
What can you do? "Your level of overall conditioning relates to back health, too," says Ullrich. "The better condition you're in, the healthier your back will be."
But what's better — stretching or strengthening your back? "They go hand-in-hand, because you need to make sure you have flexibility before you try and strengthen your back," says Greg Kawchuk, Canada research chair in spinal function and assistant professor with the faculty of rehabilitation medicine at the University of Alberta. "And strengthening helps your spine get through the day with a minimum amount of energy dissipation."
Strengthening doesn't just mean sets and sets of seated rows, either — don't forget to add abdominal exercises such as crunches and Pilates moves such as the plank. Overall core strength is important, especially since the abdominal muscles support your lower back muscles, giving your overall torso a corset of strength.