How to Build a Supportive Fitness Community
A powerful fitness circle can push you to new heights! Here, Cassey Ho, fitness instructor and founder of Blogilates, explains how to find or make a community of your own.
Heading out the door? Read this article on the new Outside+ app available now on iOS devices for members! Download the app.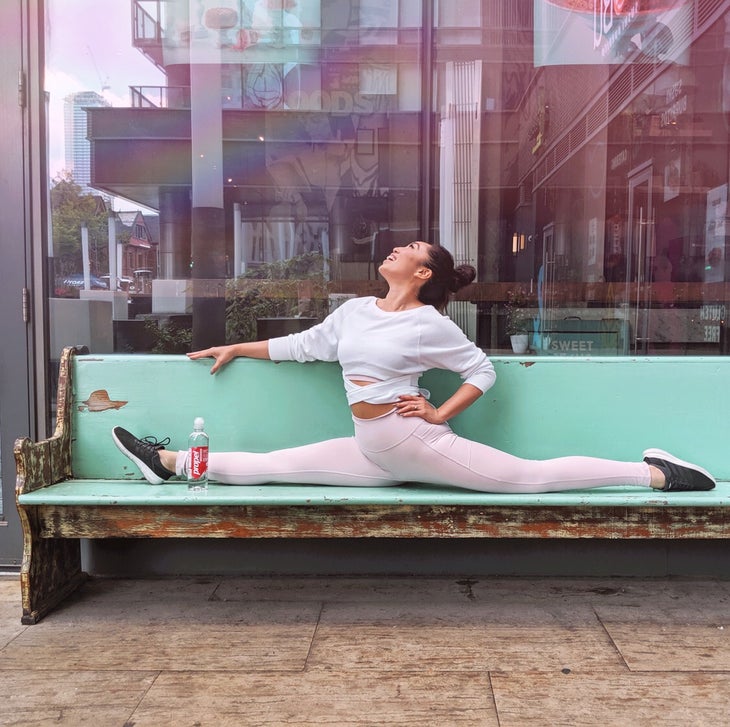 How important is it to have a strong support system when beginning a fitness journey?
It is extremely important to have a support system. Doesn't matter if it's your real-life family and friends, one person, or an online group.
How can a supportive community help you reach your goals?
Because the people in your group may have experienced the same things you're going through now, they can help guide you when you're feeling lost.
How can that community help you continue your journey when the going gets tough?
It's always easier to get through something when you're going through it with someone who gets it.
What can happen if someone feels (or is) alone in their pursuits?
When you feel alone, you can lose sight of your goals and lose motivation.
What if someone you know and trust is against your transformation and/or goals – such as a spouse or family member? How can you forge ahead?
You have 3 choices:
Explain why their lack of support for you is hurtful and help them change their attitude.
Distance yourself from that person and focus on your goal.
Give up on your goals to satisfy your spouse or family member.
The goal is to try #1 as many times as you can until the message comes across clearly. Otherwise… it's going to be 2 or 3.
If you're doing this on your own, how do you foster a community from scratch?
Honestly, the best way to find a community is to join a class. Go on classpass or join a gym and start taking the group fitness classes. You'll begin making friends right away!
Do online forums and groups work?
Yes! But you've got to find one that is made up of people who GENUINELY want to see each other succeed.
What are your top tips for building your own fitness community?
Begin with the intention of add value and positivity into people's lives.
What kinds of people/personalities are important to have in your inner circle of support?
People who genuinely want to see you succeed.
Any websites/apps you recommend?
For anyone just starting out, check out blogilates.com and pick a workout calendar to begin! There's one for beginners, one for brides, one for abs, one for booty, etc!
Do you think that people who are introverted or shy have a harder time building a community? What is your advice for them?
Yes, it may be hard, but if you find other people like you, the bond is pretty much instant!
How can trying a new type of workout help motivate someone and build their confidence?
It gets people into unknown territories, which is scary and exciting all at the same time!
Where do you recommend people to try out and find new workout routines?
Watching YouTube workouts, signing up for local group fitness classes, or getting a ticket to Propel Co:Labs Fitness Festival! I LOVE trying awesome new classes and Propel Co:Labs is going to be offering the best of the best at their festival! Visit www.propelcolabs.com to check out the lineup and get tickets.
What can attendees expect to experience during your workout at the Propel Co:Labs Fitness Festival July 21-22 in Santa Monica?
I'll be teaching "Abs of Envy", a PIIT28 class. This stands for Pilates Intense Interval Training. It's a dynamic mixture of HIIT cardio moves to lean your body out, paired with muscle sculpting Pilates exercises to give your abs the workout of their life. It's going to be fun.