Nicole Winhoffer: Why I Love Group Workouts (and You Should, Too!)
The world-renowned fitness artist plugs major benefits of sweating together.
Heading out the door? Read this article on the new Outside+ app available now on iOS devices for members! Download the app.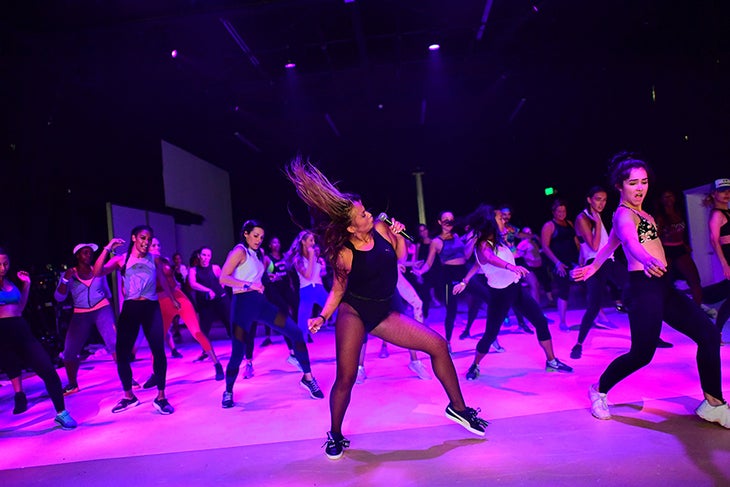 Even if you know your way around the gym with your eyes closed, trying new group workouts can be intimidating. It's why my NW Method places a huge focus on support and encouragement. I'm proud of the safe environment I've built to empower groups through fitness and community.
Here are the top reasons why group fitness significantly benefits your mind and body. Despite your typical routine, you'll be saying "yes" to that next group workout invitation in no time.
Connection
As human beings, we crave connection. When we get into the same room and focus on our goals as a collective, we naturally feel more alive, supported and inspired. We feed off each other's energy and feel a sense of belonging. There's nothing better than being a part of something greater, together.
Feel the Burn
When I work with stage performers and when I'm onstage myself, I always experience an increase in calorie burn. The proximity to other dancers and singers, the lights, the adrenal rush and the energy exertion all play a factor. When people are together, they push themselves harder to not only complete the movements but also to support and keep others up.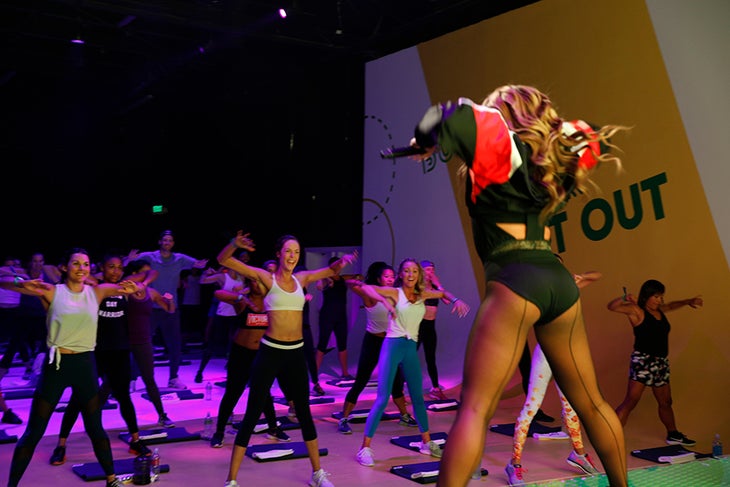 Faster Learning
Did you know that learning in a group can increase your mental capacity by up to 50 percent? Well, you do now! When in a group, you can more easily retain information without having to try so hard to stay focused. You have a greater capacity to listen, learn from others and catch on quickly.
Amazing Music
I find great motivation and inspiration — for myself and my clients — through music. There's nothing better than an awesome beat to accompany a challenging workout. I always make sure to have a killer playlist ready for any group fitness class I lead. The lyrics and rhythm of a high-energy song have the power to shift your mood and drive your momentum.
More Results
Finally, what are you working so hard to achieve when you get your sweat on? Results! Moving and grooving in a group can increase your results with a healthy dose of positive competition with others in the room. It's as if we all push ourselves harder to hold ourselves accountable and to not let the person next to us down. And of course, after all those calories are burned, muscles are toned and endorphins are flowing, it's great to cool down as a group and rehydrate.
So there you have it! Sweating together strengthens your body, mind and spirit — and offers up benefits you can't get when working out alone. Come see for yourself and work out with me at the Propel Co:Labs Fitness Festival this summer in Los Angeles and New York. The tour will also be making stops in Miami and Chicago. For more information, including the full schedule and ticket options, check out propelcolabs.com.
The Propel Co:Labs Fitness Festival will feature amazing workouts from top fitness instructors (like yours truly), live music to keep the energy up (Ludacris will be there — need I say more?), and of course all of you! What could be better? Hope to see you there!