One Sign That You're Overtraining
If you aren't sleeping well, you may be overtraining.
Photo: Getty Images/iStockphoto
Heading out the door? Read this article on the new Outside+ app available now on iOS devices for members! Download the app.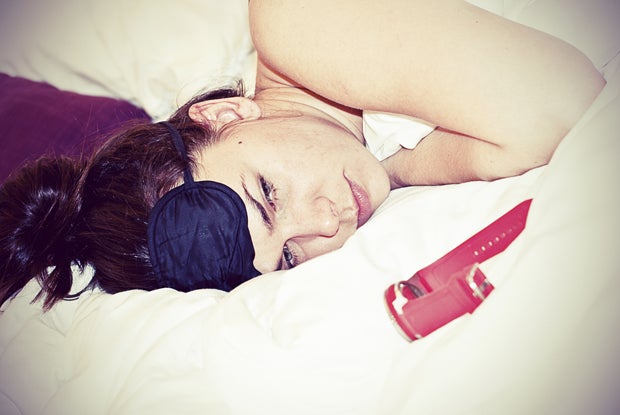 Not sleeping? Don't blame your job, there might be another stressor in your life—your training routine.
According to a study of 27 male triathletes published in Medicine & Science in Sports & Exercise, those who were overreaching—physical overload that can be managed within a few days—did not see a decline in performance but saw a decrease in sleep quality as measured by duration, efficiency and amount of time they were immobile. In addition, these athletes had a higher prevalence of upper respiratory infections.
An overreached athlete can easily become an overtrained one. Overreaching is when you can't recover from your workout in the normal 12 to 48 hours and the fatigue builds up. Other signs that you are overreaching are: increased heart rate at rest and when working with submaximal loads, early fatigue while training, and increased thirst, especially at night. When that occurs (and continues to happen), recovery can take anywhere from two weeks to two months.
So if you've recently bumped up your training frequency and intensity and your sheets are getting their own tossed about workout, take a few rest days. It may be all you need to prevent you from becoming overtrained.