Health News Roundup: Winter 2021
Get up to date on the latest research about women's health.
Heading out the door? Read this article on the new Outside+ app available now on iOS devices for members! Download the app.
Track This, Not That
Fitness trackers have many benefits, including motivation, accountability and even fun. But research published in the Journal of Medical Internet Research found that they also can increase anxiety. While some study participants benefited from their data by improving their sleep schedule, workouts, motivation and nutrition, others became overly competitive and experienced increased feelings of anxiety and stress. The takeaway? If your tracker starts to run your life in a negative way, unplug your tech and recharge your mojo.
Upfront with Nutrition Facts
Some manufacturers have been printing the nutritional content of their products right on the front of the packaging (called Facts Up Front), which apparently has been of benefit: According to a 16-year study published in the Journal of Marketing, having the nutrition facts on the front of a product led consumers to make healthier choices. In turn, this encouraged manufacturers that opted into this kind of packaging to up-level their overall product quality, cutting back on sugar, chemicals and added fats. A win-win for all!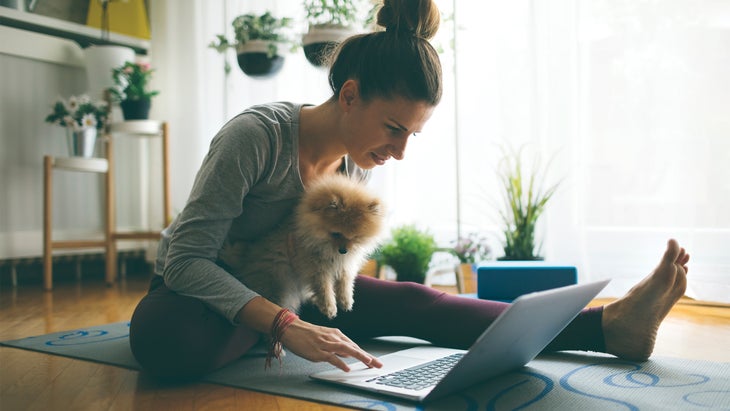 Fast and Furious Benefits Body and Brain
Need to memorize a speech or remember the periodic table of elements? Then get bookish after a quick, intense workout. Training at about 80 percent of your max for durations of about 15 minutes was shown to improve memory, according to research published in Scientific Reports. Researchers believe this is due to an increase in the activity of endocannabinoids, molecules produced during exercise, which bind to receptors in the hippocampus, the area of the brain that processes memories. And the faster or more intense the workout, the more the hippocampus and the caudate nucleus (which is responsible for your motor processes) were activated and the more endocannabinoids were released.
Don't Break Your Fast With Coffee
After a rough night's sleep, chances are you're diving for coffee to perk you up first thing. However, research published in the British Journal of Nutrition found that drinking black coffee before breakfast increased blood glucose response by 50 percent while also slowing metabolism. Save your coffee for after brekkie to optimize your metabolic response — and go to bed earlier tonight.