Heading out the door? Read this article on the new Outside+ app available now on iOS devices for members! Download the app.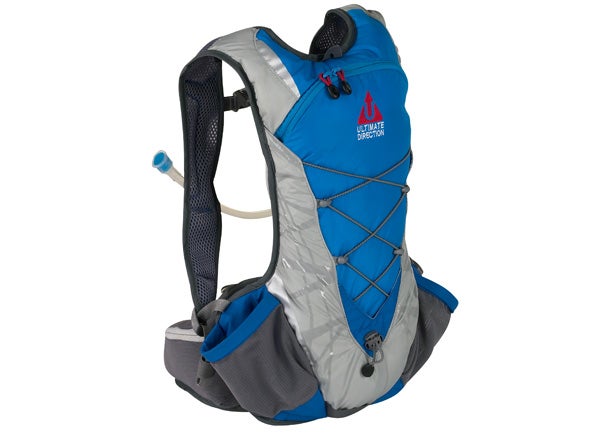 1. Hydration Station
For adventures that require a lot of water, the Ultimate Direction Highline pack is a comfortable, easy-to-carry hydrating system perfect for long-distance running and hiking. We love that it leaves you hands-free for your trip, while still having enough pockets to keep small items like energizing snacks on hand. See ultimatedirection.com
Sip tip: Look out for signs of dehydration such as thirst, goosebumps, headaches, dizziness, weakness and dark-colored urine.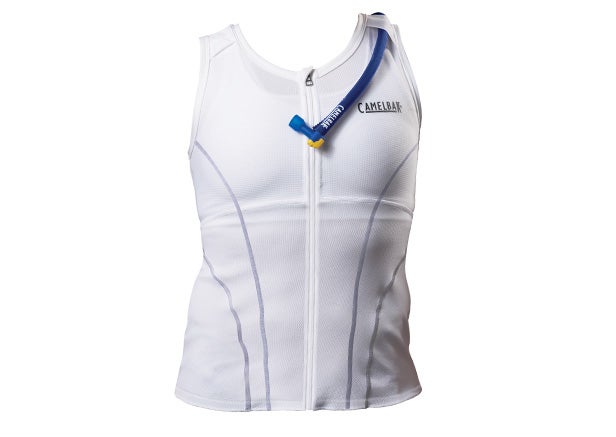 2. Wear Your Water
The CamelBak 2012 RaceBak Women's tank actually packs a fully integrated hydration system into a full-zip base-layer garment. It holds and stabilizes the weight of two liters of water – right on your back! Bonus: The fabric is lightweight and breathable, so you don't feel like you're carrying a small puddle in your shirt. See camelbak.com
Sip tip: For workouts lasting longer than one hour, consider also taking along a sports drink. Look for ones with six to eight percent carbohydrates. Anything more will slow down the rate at which the drink can keep you hydrated.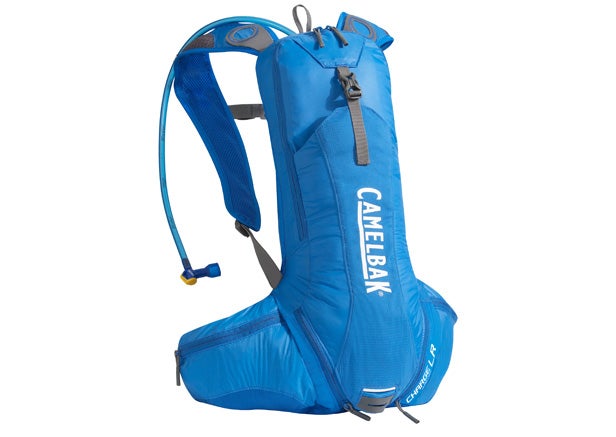 3. Cycle and Sip
Hydrate as you pedal with the CamelBak 2012 Charge. An ultra-light endurance pack designed for mountain bike races and other cycling adventures, it holds three liters of the wet stuff and comes with the added bonus of a bike tool organizer pocket and stretch overflow helmet storage. See camelbak.com
Sip tip: Pack snacks that include water-rich foods such as melons, cucumbers and tomatoes.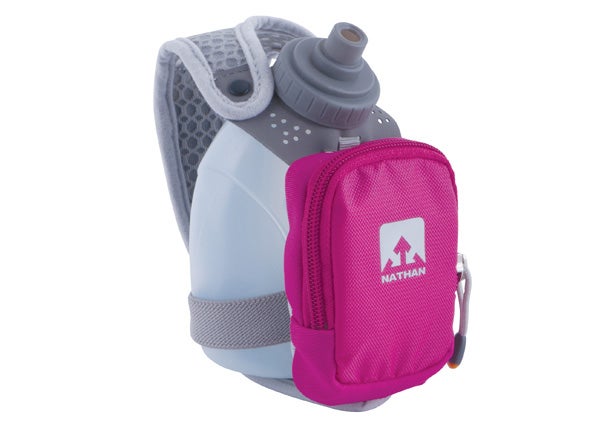 4. Cool Down
For quick runs that require only small essentials, bring along the Nathan Sports QuickShot Plus. Featuring an adjustable hand strap, the 10-ounce bottle also comes with a zipper pocket and a waterproof ID/medical emergency card. See nathansports.com
Sip tip: To help prevent dehydration, train outside during early morning and evening hours, when temperatures tend to be cooler.