Women Strong 2019: Lexi Berriman
This CrossFit athlete and NPC figure competitor opens up about her upbringing and how it led to her healthy and empowered lifestyle today.
Heading out the door? Read this article on the new Outside+ app available now on iOS devices for members! Download the app.
Meet Lexi
Alexandria (Lexi) Berriman took up taekwondo in junior high to learn to defend herself. She stuck with it for 10 years and earned her second-degree black belt. As an adult, she competed in NPC figure competitions before discovering CrossFit in 2014 where she found her heart and her competitive drive. Today, Berriman holds several certifications, including NASM-CPT, NFPT, ACSM-CPT, CF-L1 and CF-L2. She works with clients online with workout programming as well as nutrition and is currently training to become a police officer. She lives in Las Vegas with her husband, two dogs and three cats, and she regularly trains MMA at Xtreme Couture and CrossFit at Project Fitness and Sloth CrossFit.
Follow Lexi: Instagram | Facebook | Twitter
What It Means to Be a Strong Woman
Lexi's Favorite Supplement
Dymatize Fish Oil and Dymatize Multi-Vitamin: "I follow a ketogenic diet, so I need the extra vitamins, and Dymatize Fish Oil is the best quality on the market right now!" she says.
Dymatize Amino Pro: "I use this all day long because it makes my water taste amazing," she says. "Also, working out in the desert, I need the electrolytes, and the Dymatize flavors outdo everybody else."
Dymatize Glutamine and Dymatize Z-Force: These are taken before bed to promote faster recovery and more restful sleep.
Dymatize ISO100 (peanut butter): This is taken postworkout to kick-start the repair process.
Lexi's Upper-Body Workout
Lexi's Keto Fudge Recipe
"One of my favorite simple recipes is keto fudge. I make this and then I cut it up to keep in the freezer. I always find myself bored at the fridge, so I like to have something I don't feel bad grabbing. It's a high-fat treat, so it sustains you longer," she says.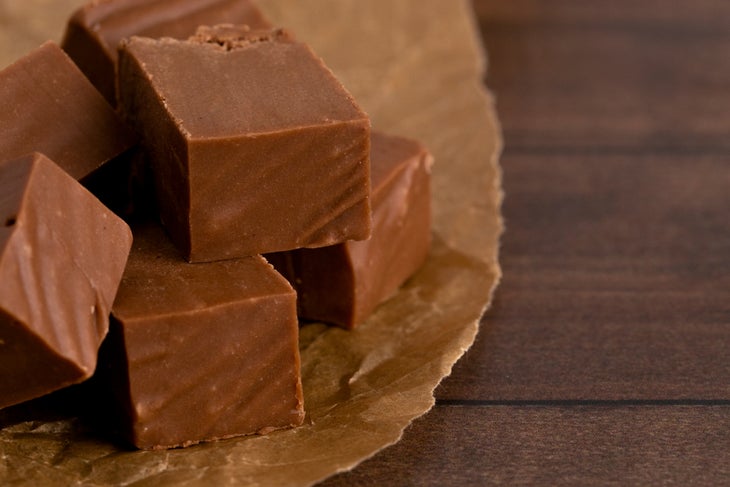 Ingredients
1 block grass-fed butter
1 cup coconut oil
1 cup fresh-ground almond butter
½ cup 60% dark cocoa baking chips
2 cups unsweetened coconut chips
1 cup Truvia, if u like it sweeter (optional)
slivered almonds (optional)
Directions
Melt the butter and oil. Stir in and melt chips. Stir in coconut (almonds and truvia here, too).
Spray baking pan and pour in. Freeze. Turn upside down on cutting board and chop up. Put back in fridge or freezer for snacking at anytime.
You can flavor the fudge with a half scoop of Dymatize ISO-100 or with flavor drops, if needed, to mint or any other you like.
Lexi's Keto Coffee Recipe
Lexi's Summer-Ready Tips
Lexi's CrossFit Playlist
"For each playlist, I have an intention. My CrossFit playlist is set for good high energy but a calmer beat," she says. "I like to keep my music steady so I don't go burning myself out too fast in a WOD."
Lexi's Spin Playlist
"My Spin playlist needs to be high energy and sing-along worthy," she says. "I can die on a bike and not have to worry because I can sit down if I get tired. Usually, a good killer song keeps me amped up so I can put out my best effort!"
Lexi's Stretching Playlist
"For my stretching playlist, I like to have fun songs I like to sing so this way it distracts me," she says. "It helps the time go by faster."
Want more Women Strong inspiration and guidance? Get to know our entire team of amazing athletes. Their stories are equally empowering, and they each openly share their strength, wisdom, compassion, and training advice!