Basic Witch Workout
These couch-friendly workouts are the perfect way to celebrate all things fall.
Heading out the door? Read this article on the new Outside+ app available now on iOS devices for members! Download the app.
It's fall — time to break out the warm sweaters, cozy boots, pumpkin spice and lazy weekends. It's the time of year when it's perfectly expectable to be completely basic.
Every basic witch needs a little inspo, and this workout is the ultimate way to celebrate all things fall, without sacrificing your waistline.
The Workout
Do these moves without leaving the couch or missing a minute of Hocus Pocus.
Russian Twist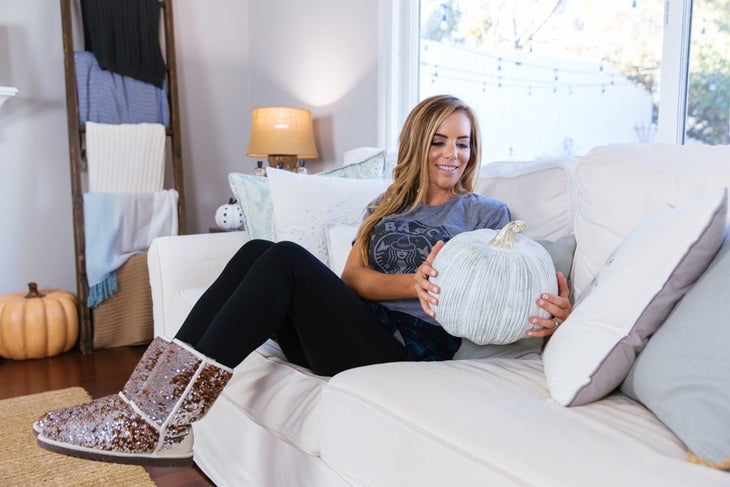 Sitting on the couch, lean back while keeping your chest lifted and feet raised. Grab a pumpkin (or a pillow) for added resistance and twist right to left.
20 reps
Triceps Dip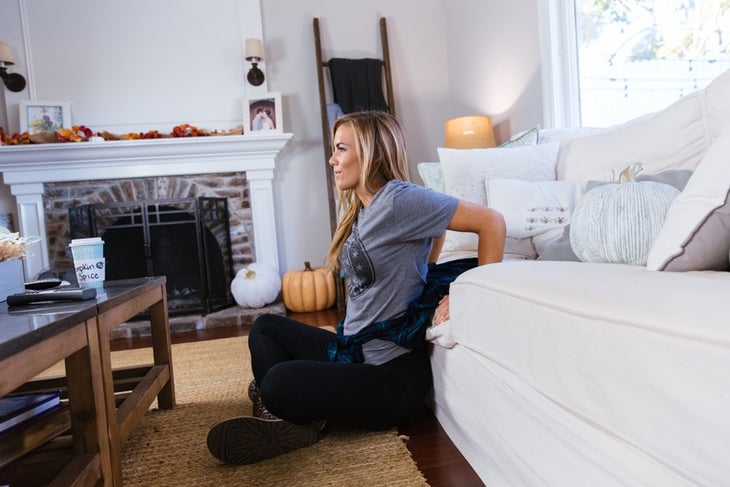 Sit at the edge of the couch with your hands flat, fingers pointing away from the couch. Slowly lower your booty off the edge, bending your elbows to 90 degrees as you lower your hips toward the floor. Push into the couch to straighten your arms and lift your hips up and repeat.
15 reps
Side Crunch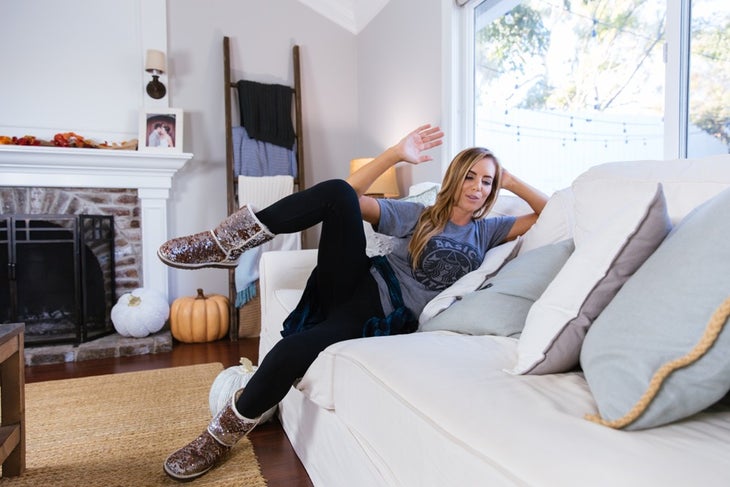 Turn slightly to your side. Extend one leg long as you reach your arm (same side) overhead. Squeeze your obliques to bring your knee and elbow to the center and then extend and reach back to the starting position.
15 reps (each side)
Pumpkin Chest Press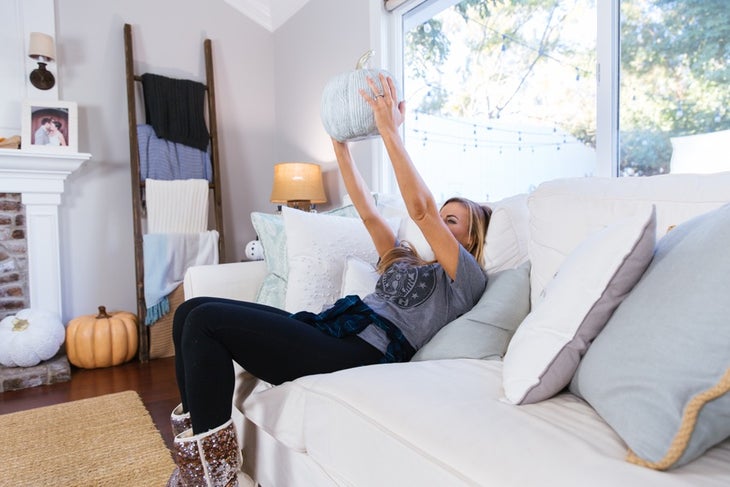 Grab your pumpkin in both hands and lean back into a comfortable position. Bring the pumpkin to your chest, bending your elbows out to the side. Exhale as you straighten your arms and press the pumpkin away.
15 reps
Crunch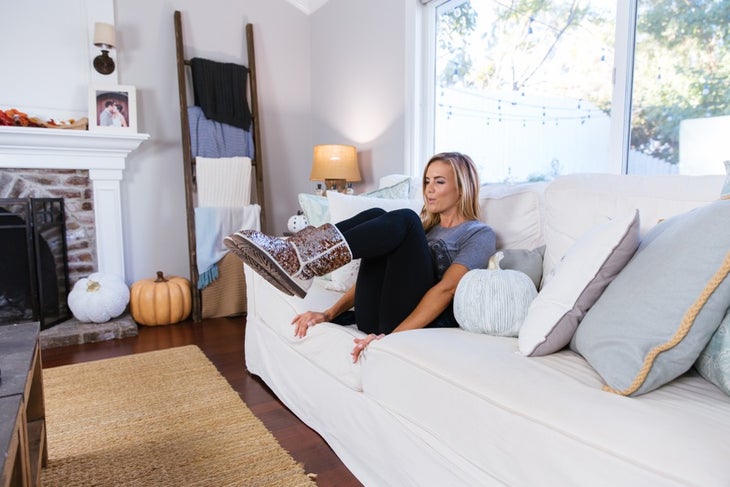 Sitting on the couch, lean back with a slight pelvic tuck. Engage your core to lift your knees toward your chest and lower back down slowly.
20 reps
Toe Tap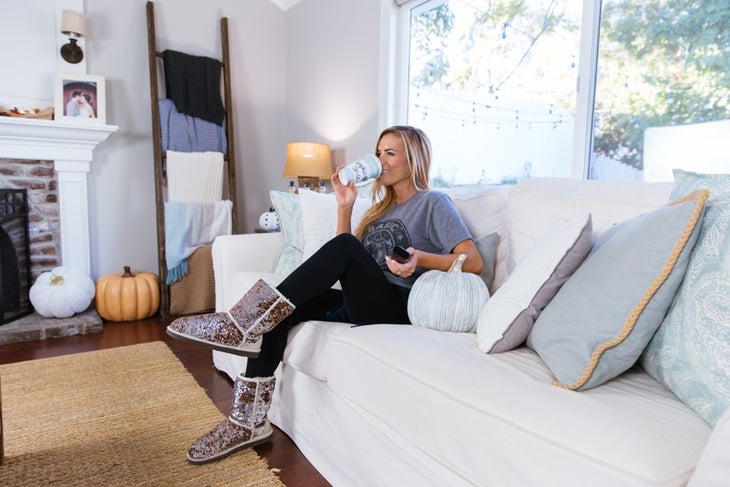 Sit at the edge of the couch, leaning back slightly to engage your abdominal muscles. Point your toes and lift one foot off the ground and then the other. Alternate right to left.
15 reps (each side)
Katie Dunlop is the creator of lovesweatfitness.com, a health and fitness website that empowers women to get, look and feel their best without the fad diets, quick fixes and unrealistic expectations. Learn more about her Hot Body Sweat Guide, here.