5 Essential Ankle Stretches
Use these five mobilizing moves to decrease pain, improve performance and prevent injury.
Heading out the door? Read this article on the new Outside+ app available now on iOS devices for members! Download the app.
There's not one upright activity you can do that does not involve your ankles — walking, running, squatting, jumping — and they are arguably one of the most overused and overlooked areas of your body. However, keeping your ankles loosey-goosey reduces your chance of twists and sprains, either because of too-tall footwear or general clumsiness. In terms of working out, tight, stiff ankles mean a reduction in your depth potential on exercises such as squats and deadlifts and could cause forward torso lean, placing unnecessary load on your lower back, potentially causing a strain — or worse.
These five ankle stretches improve overall mobility, and they should be done preworkout and/or postworkout, or any time you have a few minutes to spare for long, lean, lovely legs.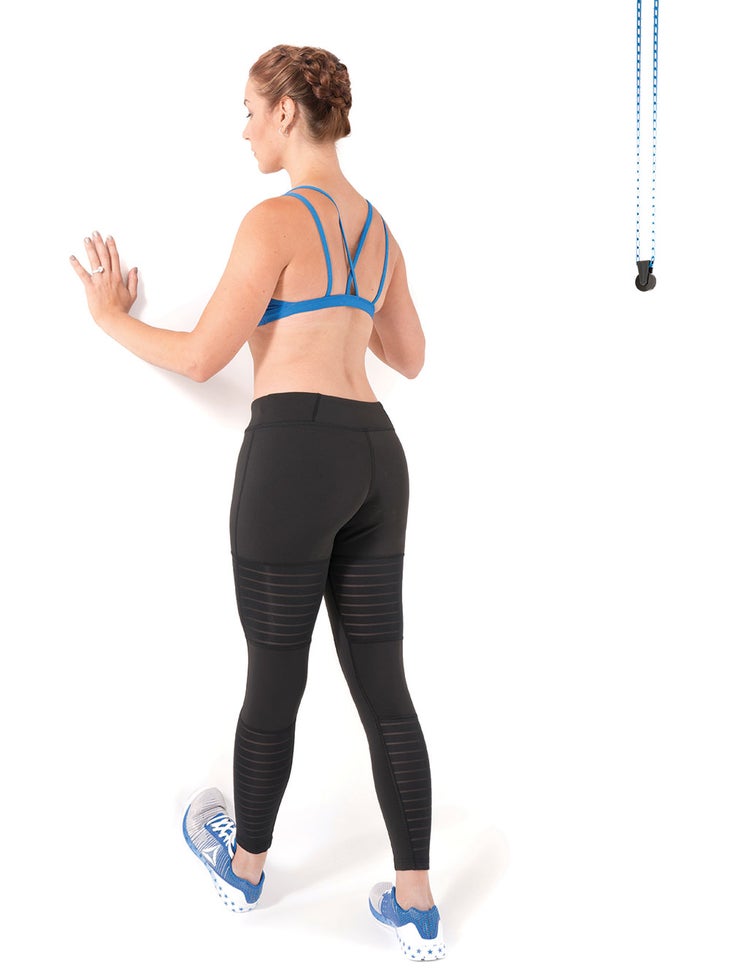 Wall Calf Stretch
Place the ball of one foot against a wall with your heel on the floor, leg straight. Press your hips forward until you feel a deep stretch in your calf and hold for 30 seconds. Repeat two to three times per leg.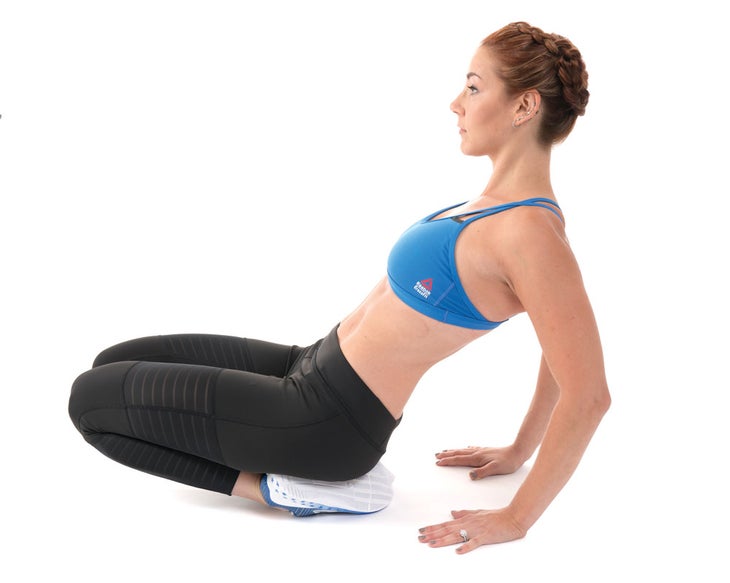 Kneeling Shin Stretch
Get onto all fours with your knees and ankles together and the tops of your feet flat on the floor. Walk back with your hands and sit up until you feel a stretch in your shins, or if you're more flexible, sit up completely, place your hands behind you and slowly lean back, allowing your knees to lift off the floor (shown). Hold for 20 seconds and repeat two to three times.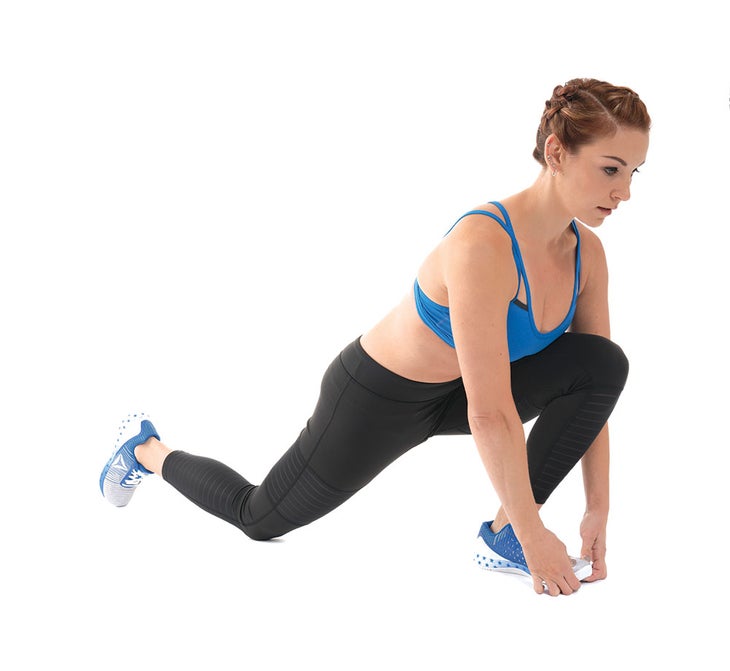 Low-Lunge Stretch
Get into a wide lunge with your left foot forward and your right knee on the floor. With a straight back, hinge forward from your hips to rest your torso on your left thigh and grip underneath your left toes with both hands. Keep your left heel flat on the floor as you gently shift forward over your left foot and hold for 30 seconds. Repeat twice on each side.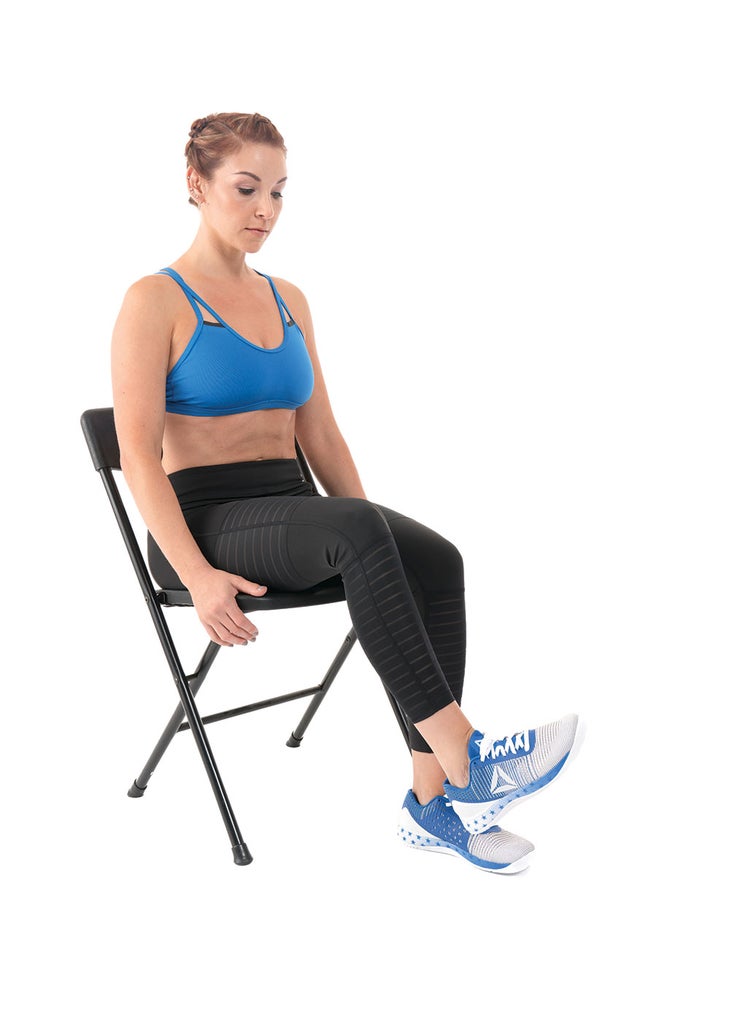 Ankle ABC's
Sit in a chair and lift one foot off the floor. Draw the ABC's slowly and deliberately with each foot, in uppercase or lowercase, cursive or all of the above.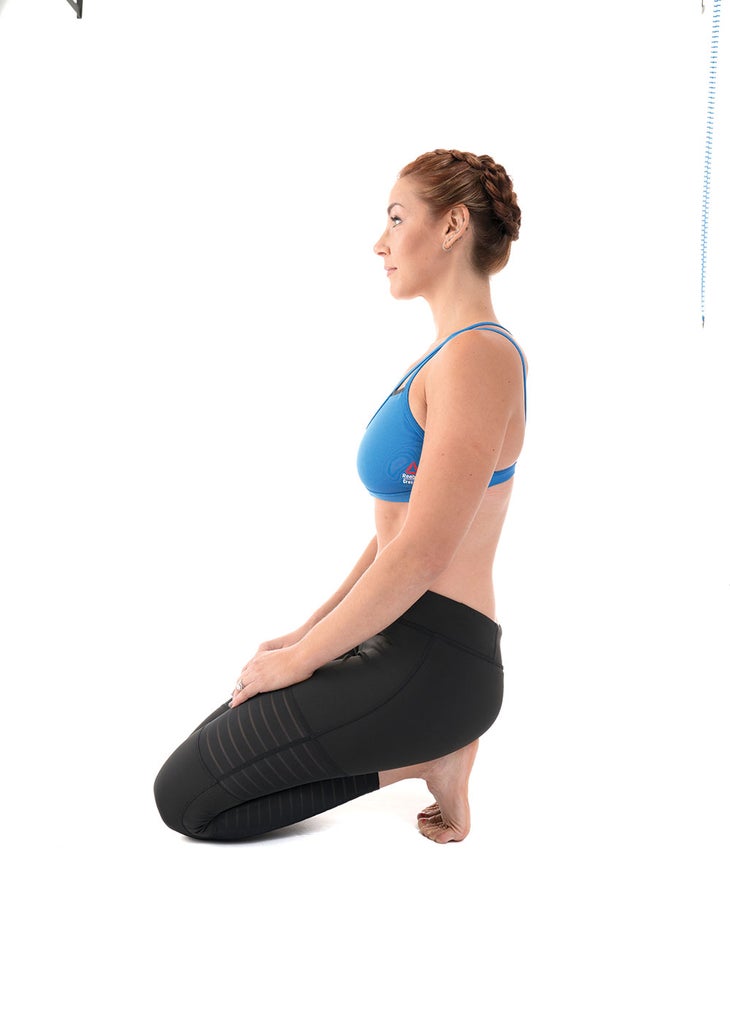 Kneeling Toe Stretch
Get on all fours and bring your knees and ankles together underneath you. Tuck your toes under, then walk your hands back so you're sitting upright with your glutes on your heels. Hold for one minute.
Note: For best results, do this move without shoes.
Stephanie Main;
500 RYT
CrossFit Level 1 and 2
NASM Personal Training
CrossFit Mobility Trainer
NASM Nutrition Specialist