"I turned my life around!"
Monica Bencomo found new confidence after combining the magic of eating clean and lifting weights.
Heading out the door? Read this article on the new Outside+ app available now on iOS devices for members! Download the app.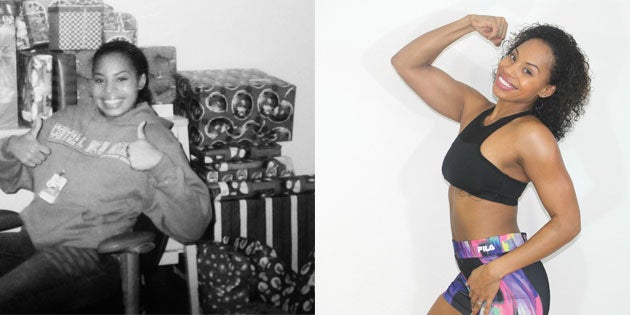 Name: Monica Bencomo | Hometown: Albuquerque, New Mexico
Age: 29 | Height: 5'8"
Old weight: 175 lb | Current weight: 140 lb
Occupation: Restaurant owner, blogger
Favorite mantra: There's nothing worse than wasted potential. "I have this tattooed on my back as a constant reminder to push through any perceived limitations."
Depression is an insidious disease, and can be a debilitating one, as well.
"I was really athletic in my youth and was captain of the pom-pom squad, ran track, played basketball and danced," Monica Bencomo says. But when she was 19, Bencomo began to question some things in her life, such as her mother's mental illness and her father's absence. "We grew up in poverty, and I rebelled as I grew older, demanding answers," she says. "I turned to food to ease my pain."
Say Goodbye to Low Self-Esteem
A steady diet of candy bars, fast food and soda meant an accumulation of 40 pounds, and that ballast weighed her down for several years. But Bencomo grew tired of avoiding mirrors at all costs. Needing a fresh start, she left Chicago and moved in with her older sister in Albuquerque, New Mexico. "My transformation started with that decision — to leave my hometown, as well as my negative self-image, behind," she says.
Her initial goal was simply to get moving, so the sisters took to the hills, running and jogging in the New Mexico mountains. As for diet: "Fast food was my main vice, so I let go of that first," Bencomo says. "I had looked at food as my happy place and letting go of using it as comfort was really hard. But I began to ask myself, 'Are you eating because you're hungry or are you trying to replace an uncomfortable feeling?' And eventually, the honest answer would come and help me with self-control."
The Winning Formula? Weights and Clean Eating
Within six months, Bencomo had dropped that 40 pounds and was flush with renewed confidence. "Once I lost that weight, I started auditioning for dancing gigs again and did that professionally for years," she says. "I also met and married my husband who is a professional chef and who helped me learn even more about healthy eating and cooking."
After the birth of her first child at age 26, however, Bencomo had a come-to-the-iron moment. "I gained 50 pounds with my pregnancy and was shocked at how my body had changed," she says. "I knew that cardio alone would not transform my body this time, so I joined a gym and got into weight training. Six months postpartum I had gained muscle, lost fat and fallen in love with weights."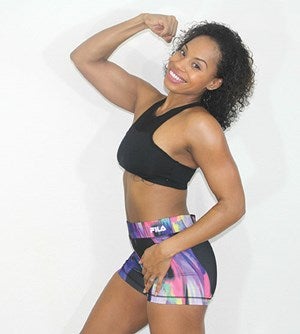 People at her gym were so impressed with her turnaround that Bencomo started an Instagram account (@momswearheels) and a blog (moms wearheels.com) to help answer the multitude of questions about how she did it. "And I recently had a daughter and am having an awesome time showing my followers and readers how to get in shape after babies all over again!" she says. "Exercise saved my life when I was battling depression in my youth. Moving my body, treating it as the temple it is, and developing the discipline needed to do so has made me a healthier, happier person with a much brighter future. I feel blessed to have been able to turn my life around."