Oxygen Mother's Day Gift Guide 2021
No one deserves a gift more than the moms in our lives who balance work, family and fitness like absolute champions. Not sure what to get for her this Mother's Day? We've got you covered.
Heading out the door? Read this article on the new Outside+ app available now on iOS devices for members! Download the app.
Mark your calendars because Mother's Day is right around the corner! It can be tough to choose a gift worthy of mom — especially the mom who seems to have everything — but it certainly isn't impossible. Fortunately, we've got some perfect gift ideas for the special mom (or motherly figure) in your life.
Molecule AirTEC Mattress Topper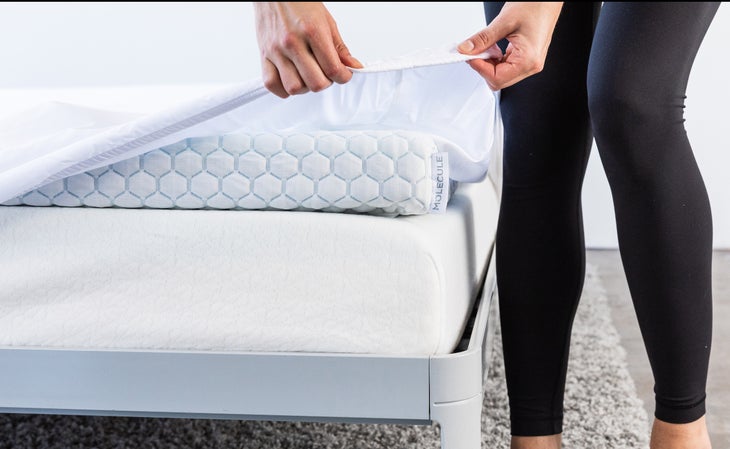 Give the gift of restful sleep this Mother's Day. Hardworking moms can sleep better and recover faster with this unique mattress topper that's specifically designed to relieve pressure from the heavier parts of the body, like the head, shoulders and hips. With five times the airflow of traditional memory foam, the cooling fibers in the Molecule AirTEC topper regulate the microclimate between your body and the sleep surface, quickly conducting heat away from your body and facilitating better quality sleep. 
Starting at $249, onmolecule.com
Get a discount sitewide with code Mom20!
Hemp Black Ability High-Rise Tight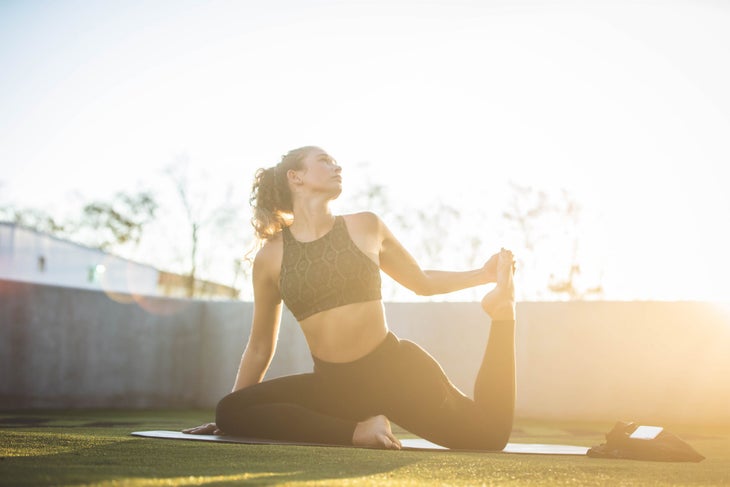 Hemp Black's high-rise tight is everything mom needs in a pair of leggings. With embedded anti-microbial copper technology and odor-eliminating hemp extract, this high-rise pant will keep mom moving freely with a reinforced waistband that supports and doesn't slide down. And the best part — pockets!
$98, hempblack.com
Einova Wireless Charging Stones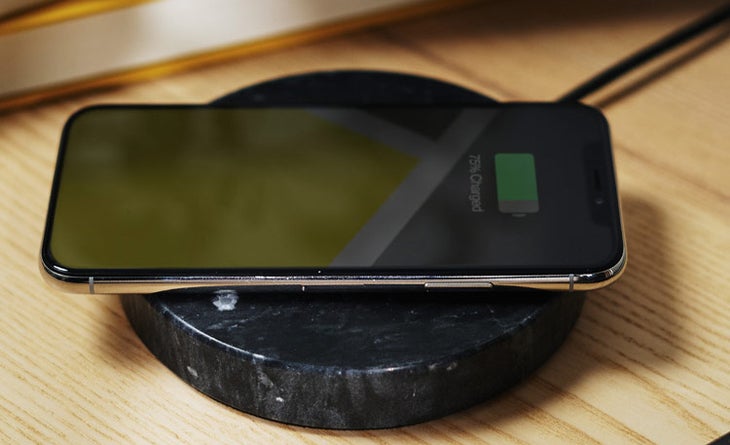 Even the person who already seems to have every gadget and gizmo probably doesn't have something like these phone-charging stones from Einova. A range of elegant styles complements any home or office. Einova's patented wireless technology ensures optimum charging performance and is precisely carved into genuine marble, travertine, sandstone or lava stone.
$60, einova.com
Drift Sleep Botanicals From Flume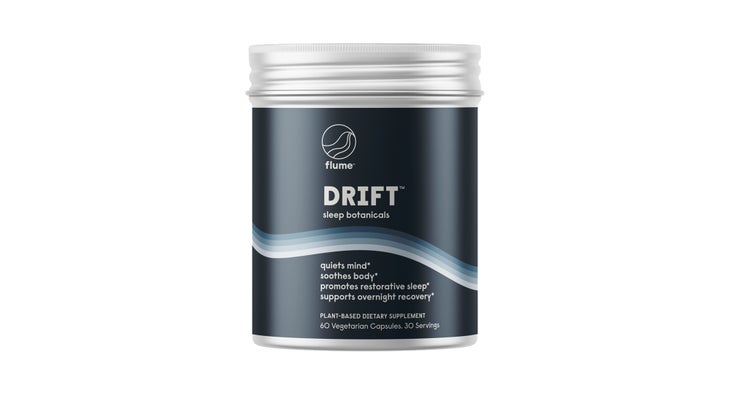 Adequate sleep is a key aspect of fitness and recovery, not to mention energy levels to fuel #momlife. This gentle blend of essential minerals from the ocean waters of Ireland is formulated to provide an overall better sleeping experience. The soothing blend of apoptogenic plants from Drift will leave mom feeling refreshed in the morning and looking forward to catching her nightly zzz's.
$40, withflume.com
React Activewear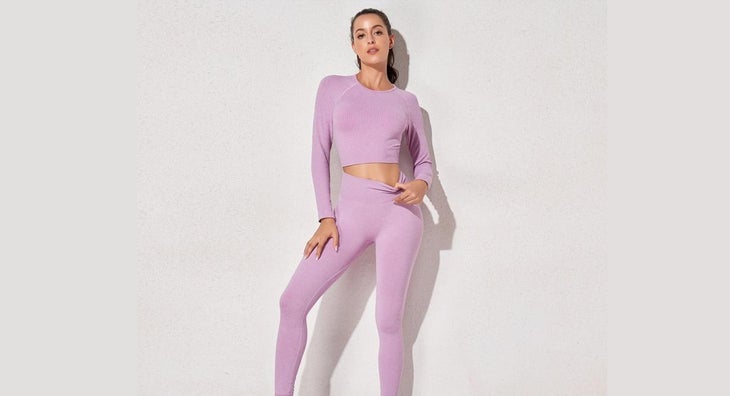 Want to keep mom up to speed on fitness fashion? Perfect for the fitness lover who wants to train in style, React's free-flow technology provides functional, breathable and fashionable activewear that will turn heads — but not break the bank. 
Neato D8 Intelligent Robot Vacuum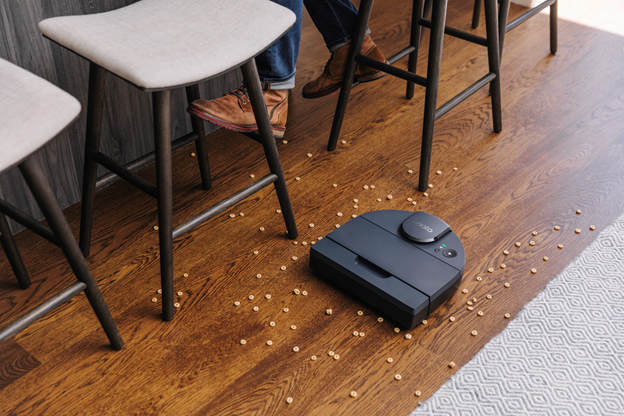 We know what you're thinking: a vacuum?! Trust us on this one if the clean-freak mom in your life barely has time to get a workout in. The Neato D8 vacuum covers more surface area (up to 750 square feet) and traps up to 99 percent of allergens while it works its magic. Designed to clean those hard-to-reach areas, this deep-cleaning gadget can be controlled remotely in the MyNeato app and boasts 100 minutes of run time. 
$600, shop.neatorobotics.com
Betty Designs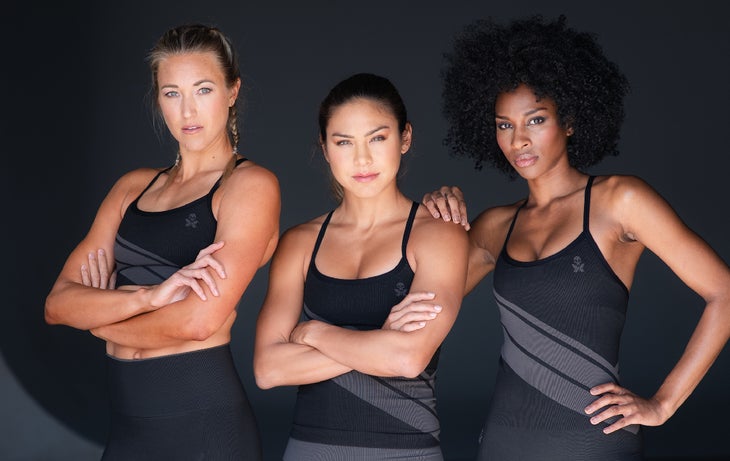 This is where high-quality performance attire meets fashionably casual streetwear. Carefully designed with sculpting fabrics that provide support and light compression, Betty Designs' perfect mix of fashion and fitness delivers maximum versatility in the gym and out and about!
Pure Enrichment's PureRelief Plush Heated Shawl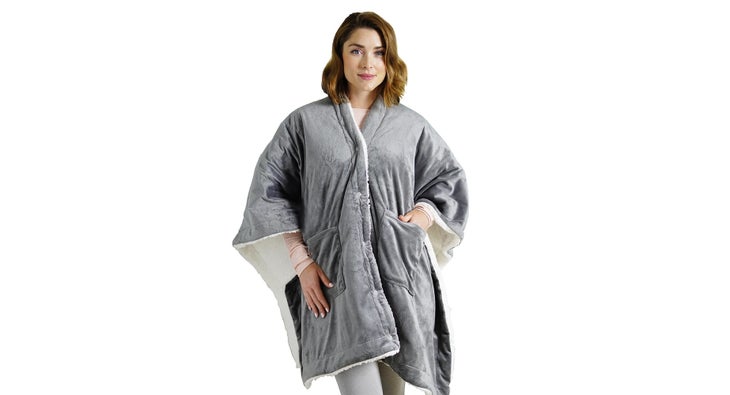 Does anyone else's mom always seem to be cold? This heated shawl is the ultimate accessory for staying warm and cozy all year long. It features four different heat settings and comfortably drapes around the shoulders to help relieve tense muscles. The silky-soft, anti-pill material is machine washable and is backed by Pure Enrichment's industry-leading five-year warranty. Plus, it's something she would never splurge on for herself! 
$70, pureenrichment.com
Helly Hansen Women's Loke Jacket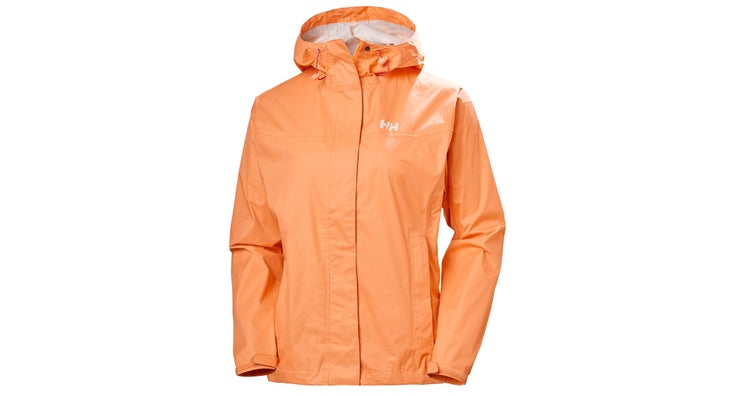 Outdoorsy women will love this high-quality jacket collection designed to meet nature's demands. From camping to rock climbing, the Helly Hansen collection provides waterproof, windproof, sweat-wicking fabrics for all of mom's outdoor excursion needs. 
$100, hellyhansen.com
Beyond Clothing Sojourn Ultralight K4 Jogger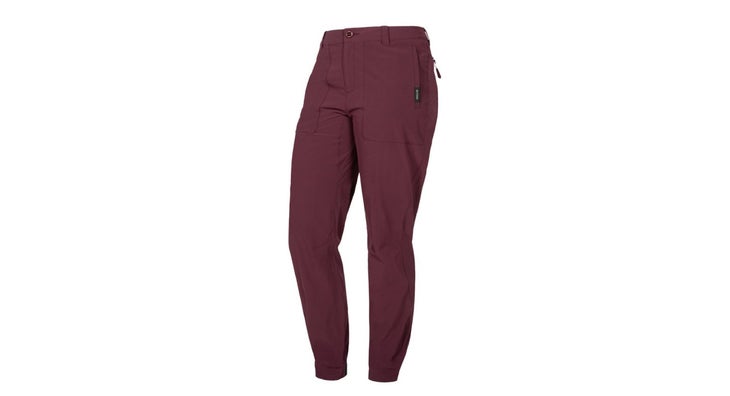 Joggers might not be the new leggings just yet, but they're certainly one of the latest trends to take fitness fashion by storm. Keep mom in the loop with this pair made from ultralight fabric with a four-way stretch that makes them extra soft and breathable. The double-treated fabric has weather-repelling protection, so sweat and precipitation can bead up on the surface for easier evaporation and safety. 
$90, beyondclothing.com
T. Jazelle Bracelets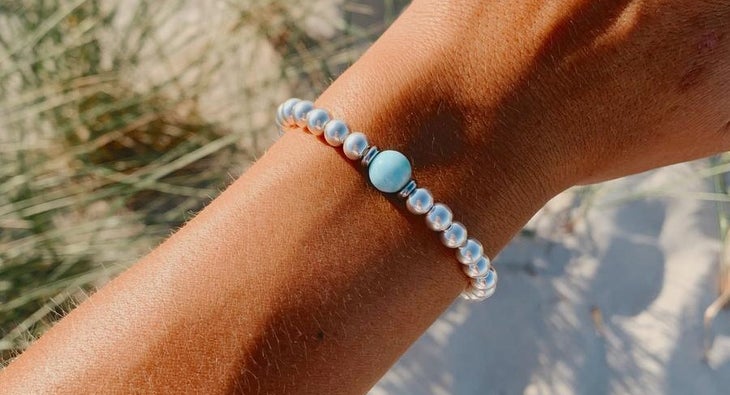 Make this Mother's Day memorable with the gift of a thoughtful charm bracelet. Available in a variety of stones, colors and charms, T. Jazelle is a growing woman-owned and women-operated brand with a bracelet that will fit every mother's style. Add a "mom" charm onto the bracelet to fit the occasion, or choose semiprecious stones with wellness qualities like calming, strength, healing, anti-stress and energy. 
$35, tjazelle.com
The Level Balance Board by FluidStance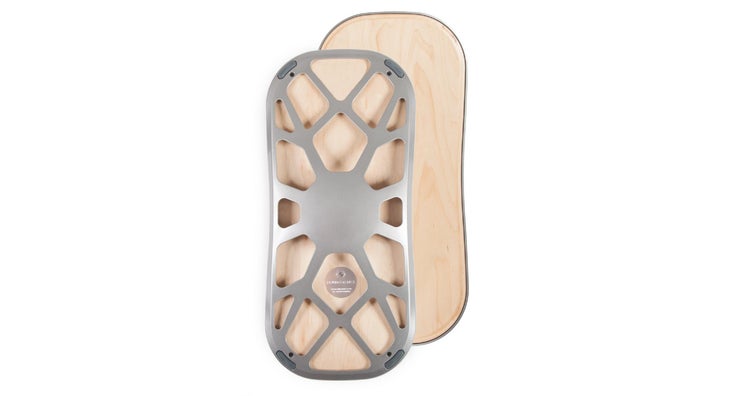 Working moms juggle more than pretty much anyone else, and optimizing a home office setup might not be at the top of the priority list. Add some fit flair to her office with this bamboo balance board that swivels, tilts and rocks to add some movement and energy to her workday. Balance boards have the potential to improve core strength and improve circulation. With rubber bumpers to add stability, The Level is a solid option.
$269, fluidstance.com
Avana Water Bottles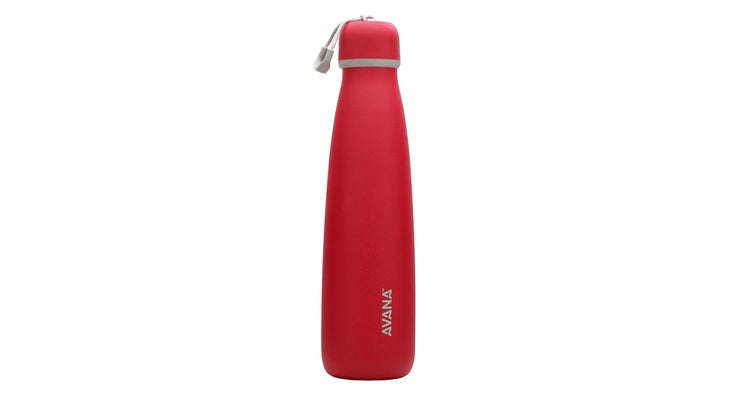 Is the fit mom in your life still using *gasp* disposable water bottles or maybe a questionable reusable bottle that's been in her gym bag for years? Up her game with these sleek water bottles that come in a variety of colors and patterns and include a convenient straw. The triple-layer insulation will keep mom's drink cold for up to 24 hours and hot for up to 12 hours, making it the perfect bottle to take with her anywhere. 
$35, avana.com 
FreshCut Paper Bouquet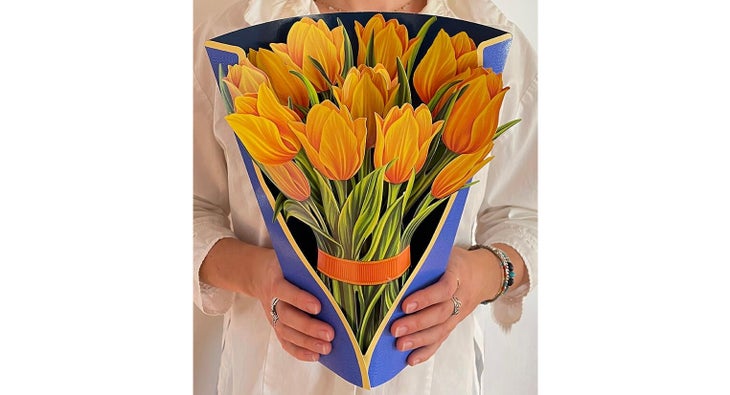 FreshCut Paper bouquets are the perfect combination of flowers and cards — both of which we bet you were planning to send anyway. Real flowers are great, but let's face it, they're not the most permanent gift to give. These stunning, life-size paper flowers let you personalize a message on any bouquet for the mother in your life, and they add a vibrant pop of joy to her home that will last well past the few days that actual flowers would. 
Starting at $12, freshcutpaper.com 
Tahini Goddess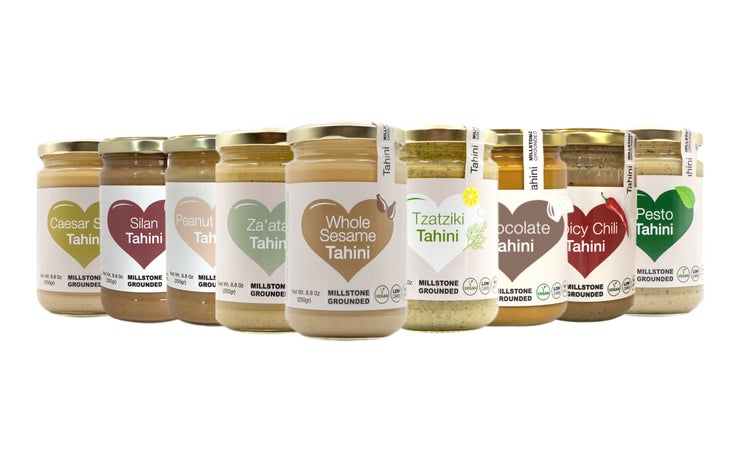 If mom is a fit foodie, look no further than this good-for-you treat. From chocolate to peanut butter to pesto and even spicy chili, this tahini is so versatile that it can dress up any salad, sandwich or bowl. Millstone-grounded and made of 100 percent raw Humera sesame seeds, this creamy delight is vegan, gluten-free and rich in protein. It has just 0 to 2 grams of sugar, depending on the flavor, and is certified kosher.
$13, thetahinigoddess.com
Oxygen readers get a discount sitewide with code oxygen10.