Heading out the door? Read this article on the new Outside+ app available now on iOS devices for members! Download the app.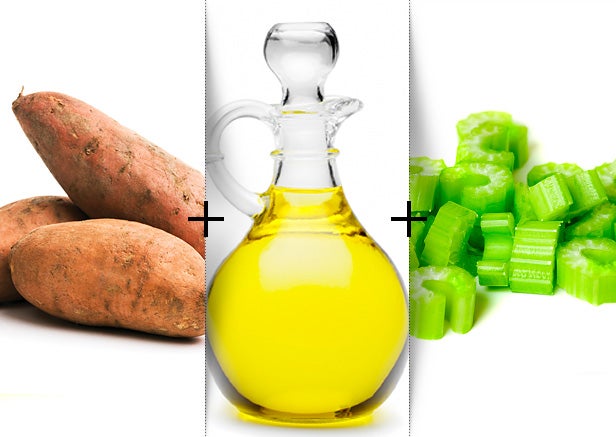 Ingredients
5 to 6 yams (depending on size)
1 tbsp olive oil
1 yellow or white onion, chopped
1 1/2 lb lean ground chicken
3 cloves garlic, minced
4 oz mushrooms, sliced
2 carrots, sliced
2 stalks celery, sliced
Instructions
Peel yams and cut into small pieces. Bring to a boil on stovetop and let simmer 20 minutes or until soft. Mash with a hand mixer or hand masher and set aside.
Pre-heat oven to 350 degrees. Heat olive oil in frying pan. Add onion and saute about 3 minutes. Add ground chicken and garlic. Once chicken is almost cooked through, add mushrooms, carrots, celery and saute until the chicken is fully cooked. In a deep baking dish, layer the chicken mixture on the bottom, cover with a thin layer of mashed yams, then another layer of chicken and top with the remaining yams. Bake for about 20 minutes, then broil for 5 minutes. Let cool 5 to 10 minutes and serve.
Nutrients per serving (Makes 4 servings): Calories: 390, Total Fats: 13 g, Saturated Fat: 3 g, Trans Fat: 0 g, Cholesterol: 75 mg, Sodium: 75 mg, Total Carbohydrates: 48 g, Dietary Fiber: 8 g, Sugars: 16 g, Protein: 22 g, Iron: 2 mg