6 Things to Bring on Your Holiday Travels
One, two, three products I recommend this season!
Heading out the door? Read this article on the new Outside+ app available now on iOS devices for members! Download the app.
Oxygen Ambassador Tanya Lehman is looking to do some traveling this season — but she's not looking to completely forgo fitness and health. Lehman, an ACSM-certified personal trainer and owner of Mindful Bodies, has three travel essentials she's packing for the holiday season.
Tanya Lehman's Travel Essentials
1. On-the-Go Workout Equipment
Sometimes your lodgings will have all you need to get a solid workout in, but that's often not the case. There are plenty of options when it comes to portable workout gear, from over-the-door suspension trainers to resistance band sets and even travel dumbbells. Lehman can't live without Power Reels — handles that weigh just a couple pounds but are connected with a polyester cord that provides resistance as you pull them apart.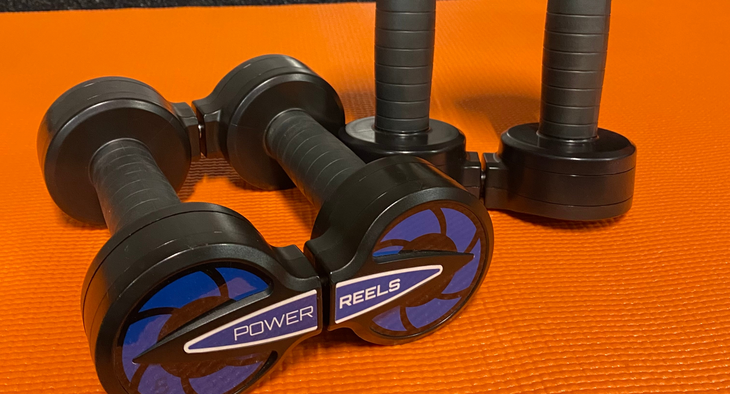 These are so lightweight and portable, but just as effective for resistance training. Color-coded by least to highest resistance, Power Reels are perfect to pull out of your suitcase and quickly squeeze in a 30-minute workout without taking up a ton of room.
2. Loop Resistance Bands
Everyone loves some high-quality resistance bands. After all, they can be a useful took in a variety of workouts. Loop, or mini, resistance bands have become increasingly popular for glute workouts, and they're a go-to for Lehman, who 's a big fan of Dank Athletics Resistance Bands.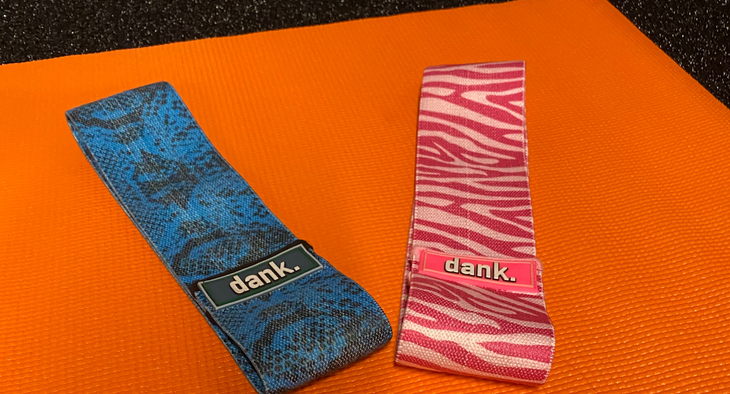 "One of the things I love about these bands is that they don't lose their resistance like a lot of other bands do," she says. "They have cool, fun colors and patterns." They're also built with these little rubber strips on the inside of the fabric so there's no slippage. Like the Power Reels, a band is small and light enough to fit into even the smallest suitcase but packs a big punch when doing any glute workout.
3. Wine (Yes, Wine!)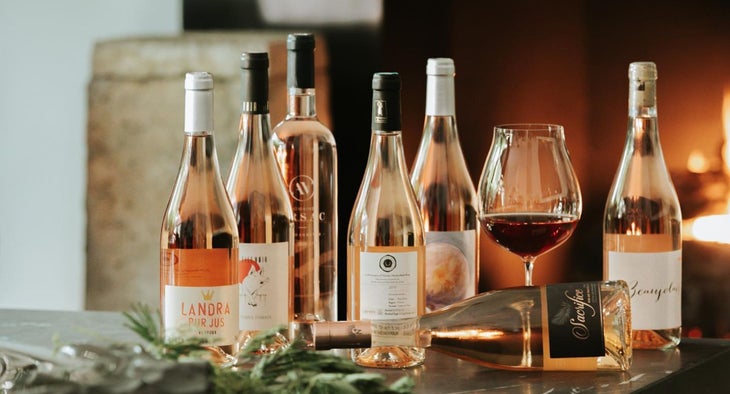 Lehman loves a good glass of wine to kick back and relax. After all, it's the holidays and there's no better time to treat yourself and take a break from your typical workout routine. Lehman's pick is Dry Farm Wines, which check all her boxes when it comes to quality.
"This is one of my favorites," she says.
Dry Farm Wines are selected with specific criteria: organic, vegan, lower alcohol, sugar-free, keto/paleo-friendly, low sulfates and more. That's why these wines are known as 'pure' wine.
She's also in love with the convenience factor that the company offers.
Why does this make Lehman's travel go-to list? Because instead of lugging around a big package on an airplane, you can purchase a subscription for friends and family. Not to mention after a long road trip, sometimes it feels like you need a big old glass of wine!
Oxygen's Travel Essential Honorable Mentions
These sliders might be thin, light and easy to pack, they are tough on the core! Pull these out and use on any carpeted surface, no matter where you are. They're great for low-impact workouts for a high-intensity sweat.
There's nothing worse than working out on a tough surface. This Gaiam Yoga Mat folds up so that it's compact and flat enough to fit into your suitcase! No bulky rolled up carry-on.
Whether it's on a plane, car or even a boat (where are you going, girl?) there's a good chance you might get an upset stomach. Pop one of these Upspring drops to help relieve occasional nausea, gas, motion sickness, and other stomach issues.