COBA Glute Trainer
Great glutes, made easy.
Heading out the door? Read this article on the new Outside+ app available now on iOS devices for members! Download the app.
Fit360 – Product reviews from every angle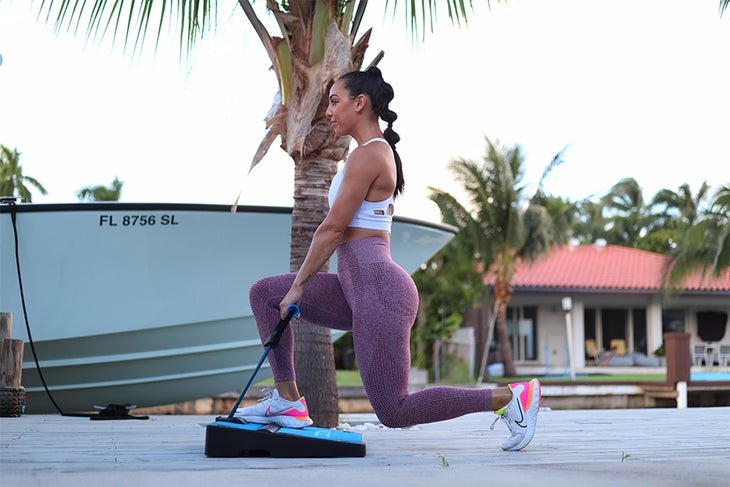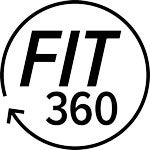 Fit 360 gives consumers the best available product information all in one place, through independent editorial and reader reviews, and verified consumer ratings. Brands pay a fee to be included in the Fit 360 program but have no influence over the reviews or scores we publish. We may earn a commission on purchases made through our site.
Price: $199
Oxygen Magazine Review
The COBA Glute Trainer made training glutes and legs at home a piece of cake! It's super light and compact — making it easy to use on a daily basis and store in small places (it can fit vertically in a coat closet). It's effective. You can feel the burn up and down your posterior chain. It's also quite unique. Who knew a board could do so much? You can squat, deadlift, lunge, hip thrust, donkey kick, hamstring curl and more. Our expert loves the versatility, allowing for what she considers a complete lower-body workout with only one piece of equipment.
Oxygen's expert likes to begin her workouts by activating her glutes with light resistance, focusing on simple, single movements, then changing to a heavy resistance for working sets — which, for her, are compound movements. We recommend taking a look at the "Workouts" section of COBA's website to get a better idea of just how much this bad boy can do. There are so many options to get a great at-home lower-body workout!
Oxygen Elite Ambassador Reviews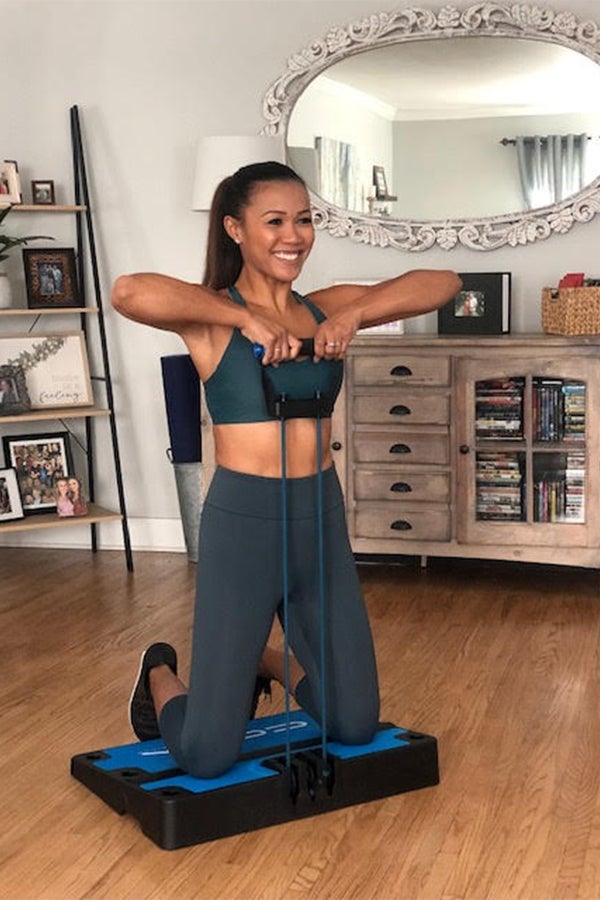 "As an online trainer, I have to deliver progressive programming and also suggest equipment for my clients. So, it's important to find multi-purpose equipment that will support them as they progress and get stronger.
After working with the COBA Glute Trainer, I feel confident about its value and effectiveness for my novice clients, as well as my intermediate and advanced clients. For starters, it does what it says. You immediately feel more glute activation in your movements. The set-up is simple with minimal pieces making it user-friendly. And more importantly, the placement of the bands do not make it awkward during movement which is sometimes an issue when utilizing resistance bands. This makes it easy to progress or regress a movement based on an individual's needs. The COBA Glute Trainer allows beginners to focus on single movements to build their training foundation, while more advanced users can enjoy compound movements as well. The resistance bands provide smooth, consistent tension throughout your movement. This is highly valuable because it automatically familiarizes clients to maintain full-body tension throughout their movement. The COBA Glute Trainer is a great piece of equipment with an awesome workout library to keep you challenged!"
—Maricris Lapaix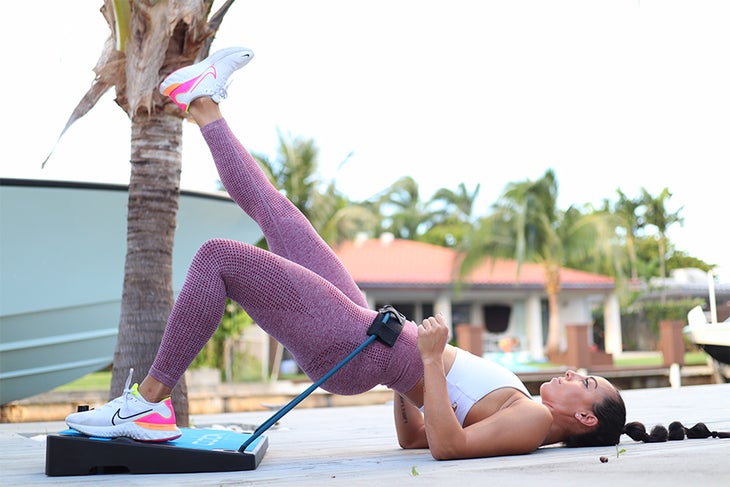 "Talk about a lower body burn! The COBA Glute Trainer is a great tool that you can use at home, in the gym, or at the park —essentially anywhere! It's light to carry and comes with a variety of resistance bands to offer diverse exercises, options, and intensity of several lower-body exercises.
I love that you can easily go to their website to check placement of your body and bands to perform the exercises properly and effectively. It's a great low-impact tool that's safe, yet challenging, for everyone to use, no matter what your fitness level."
—Jacqueline Kasen