The Burley D'Lite X Bike Trailer
This could be the perfect accessory for your fit fam outings.
Heading out the door? Read this article on the new Outside+ app available now on iOS devices for members! Download the app.
Nothing beats an outdoor excursion — except one done with the whole family. And this new bike trailer from Burley — the D'Lite X — is a must-have. Here's the 411 on this awesome new togetherness gear.
Safety First — Comfort Second
Flimsy products don't give you much of a sense of calm when riding on busier streets and pathways, but with the rugged and well-built Burley D'Lite X, you and your kids will feel safe and snug. The trailer has convenient safety buckles inside to ensure wiggly kids stay put, as well as a solid metal frame to protect precious cargo. The added suspension helps with bumpy rides and sturdy 20-inch tires grip the curves to avoid tipping and toppling. The D'Lite X also has front and rear reflectors for optimal visibility, both day and night, and as for comfort — the smooth suspension and added luxury of independently reclining seats means tiny passengers get first-class treatment!
Favorite Features
Anyone with a garage overstuffed with kid-accessories can attest to the fact that when you can get a single product that does the work of two, you buy it. Here is where the D'Lite X is a winner: This bike trailer can convert into a regular stroller right out of the box, or you can opt for an upgraded 2-wheel kit (sold separately).
The windshield on the D'Lite X is rated at UPF 50+ making it perfect for toting tots on sunny summer days without worrying about sunburn.
Burley is known for their outdoor products, and as such, this trailer is made to be water/wind/snow-resistant, so your little ones will stay cozy and dry inside their ride.
This D'Lite X bike trailer from Burley is a winner for your fit family. It's safe, comfortable and weatherproof — and at the very reasonable price of $899 it's a must-have for your 2019 summer fun.
Learn more at Burley.com
D'Lite™ X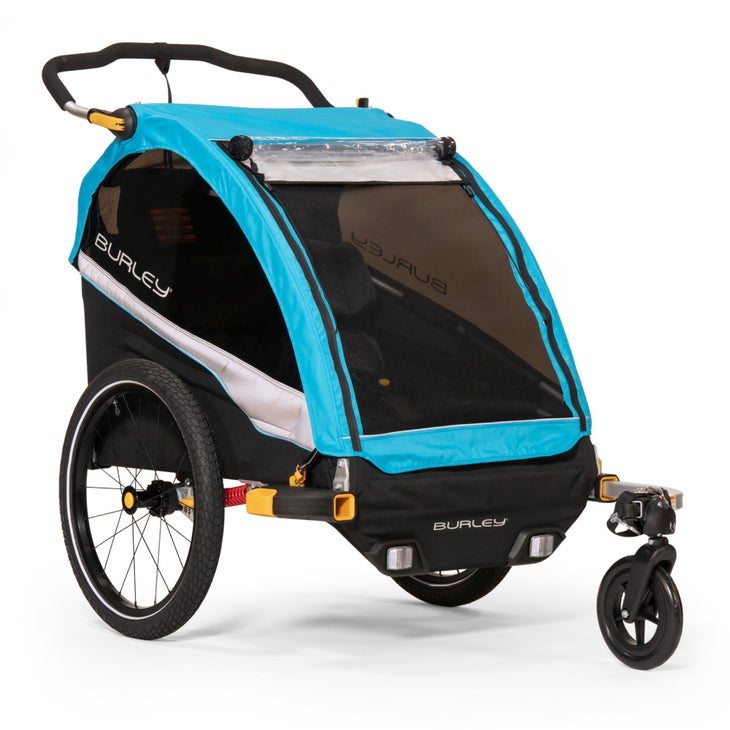 D'Lite™ X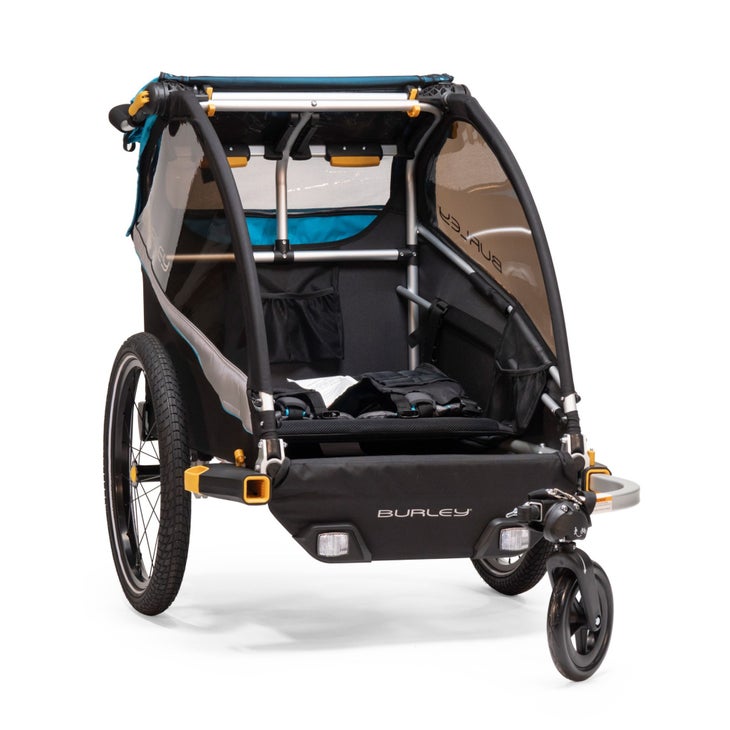 D'Lite™ X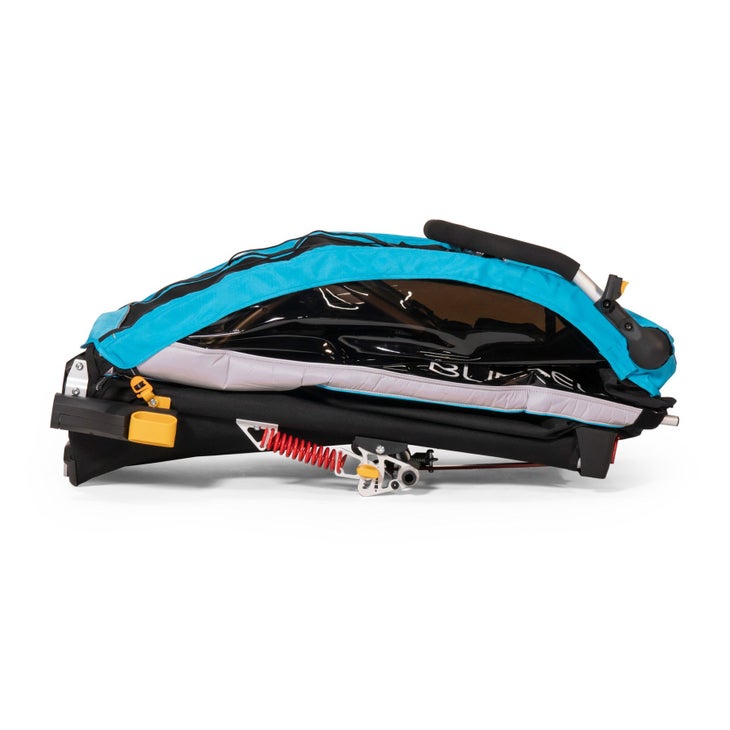 D'Lite™ X