GoPro Hero7 Black Review
Fitness vlogger or not, this new Hero iteration from GoPro can up anyone's active content game.
Heading out the door? Read this article on the new Outside+ app available now on iOS devices for members! Download the app.
Often with technology the master becomes the student when it comes to forward progress, but not so with GoPro — the OG of action sports cameras is still leading the herd, and The Hero7 Black is arguably one of their best versions yet. Here's why.
It Stabilizes Like a Boss
Gone are the days where your moving footage playback looks like a blurry earthquake. The HyperSmooth video feature in the Hero7 Black creates buttery-smooth content, no gimbal required. No matter if you're running, jumping, rolling or flying, you're guaranteed to get incredible, quality imagery every single time.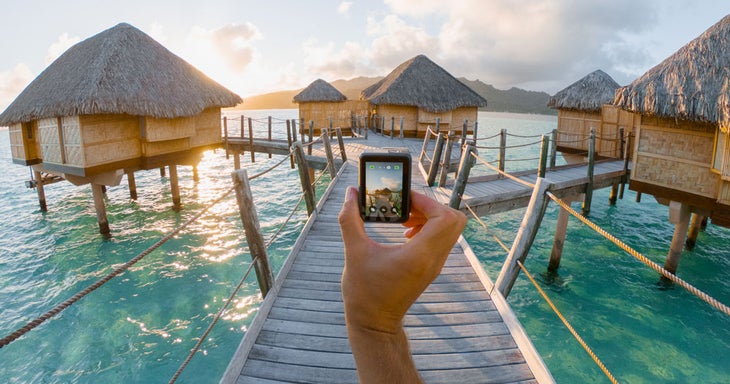 Kickass Quality
Sometimes technological advancement means a decline in video quality, but not so with the Hero7 Black. This mighty product offers a 4K resolution at 60 frames per second (FPS). Need more FPS? Jump down to 2.7K resolution and get 120 FPS, or even to 1080 and get an incredible 240 FPS.
Waterproof
The Hero7 Black is waterproof right out of the box — no more jamming your camera into a rubbery case — and the LCD touchscreen is clear and easy to use both in water and on land.
Say What?
One of the most amazing new features is the Voice Activation system which allows you to talk to your GoPro as you would with Siri or Alexa — minus the snippy comebacks. The Hero7 Black recognizes 12 voice commands and comes in handy when you're flying solo recording yourself — just say, "GoPro, start recording video" and it does just that. No button-pressing required.
Get Artsy
The Hero7 Black includes a bunch of new modes to inspire creativity, such as TimeWarp Video, Slo-Mo, Looping and more. You can also flip your GoPro vertically now, allowing you to post directly to Instagram stories, saving you lots of post-production time.
Insta-Feed
No more bumbling around with forwarding content — use the Live Streaming feature to post instantly to Facebook, YouTube and other social media feeds whenever you're connected to the internet through the GoPro app.
These amazing features and more make the GoPro Hero7 Black a hands-down winner for the best action camera on the market today. It's a steal at $399 and maintains its durability and ruggedness while producing incredible video footage.
Accessories
Want to accessorize your Hero7 Black? Check out this slideshow to see what's available nowadays, including the lightning-fast battery Supercharger and the Shorty — a super-handy portable mini-tripod.
GoPro Supercharger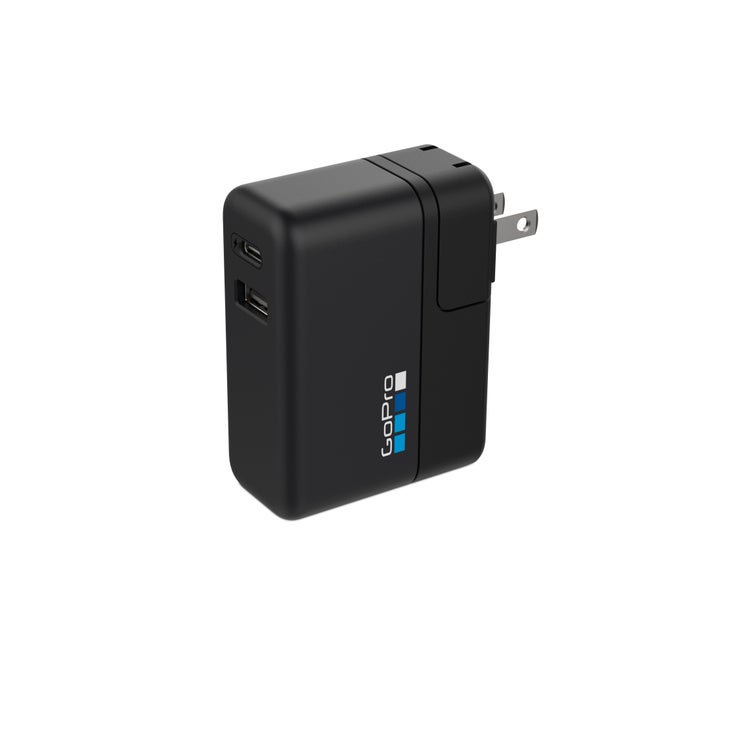 GoPro Shorty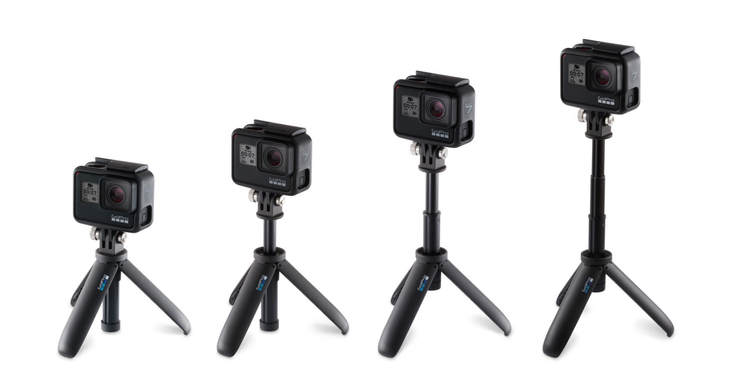 GoPro Jaws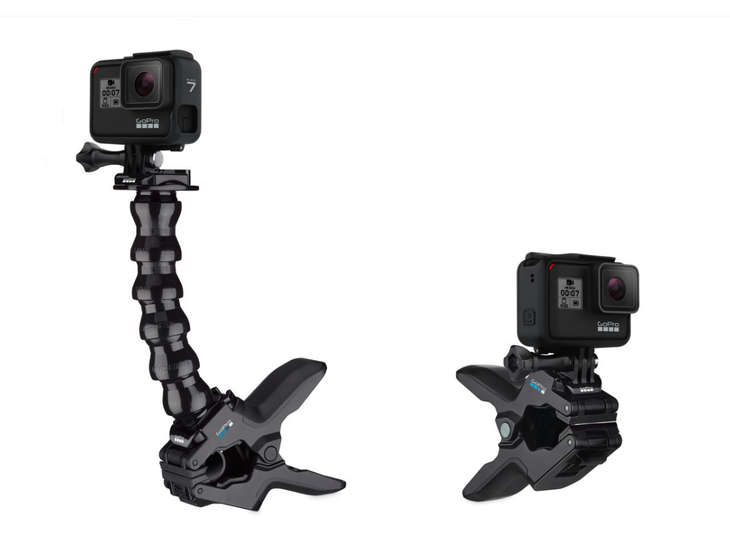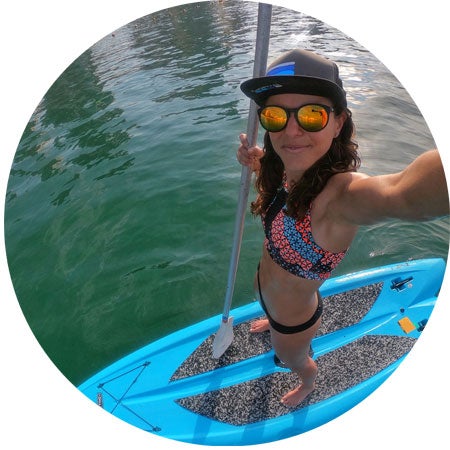 Ask the Athlete
We had the opportunity to chat with GoPro's World Family Member and extreme sports enthusiast Tatiana Serur about why she swears by the GoPro Hero7 Black.
Oxygen: What are the features you use most on the GoPro Hero7 Black?
Tatiana Serur: I love TimeWarp feature. It creates awesome short video clips for my Instagram Stories page.
Oxygen: Why is GoPro better than your smartphone?
Serur: With a GoPro, you can drop it without having to worry about it breaking. You can also use the accessories to attach it to your surfboard, for example, and not have to worry that it will get lost on the ocean floor. Plus, it's the best bang for your buck!