Work Out With Your Kids!
Here are ways to get your fit on with kids of any age.
Heading out the door? Read this article on the new Outside+ app available now on iOS devices for members! Download the app.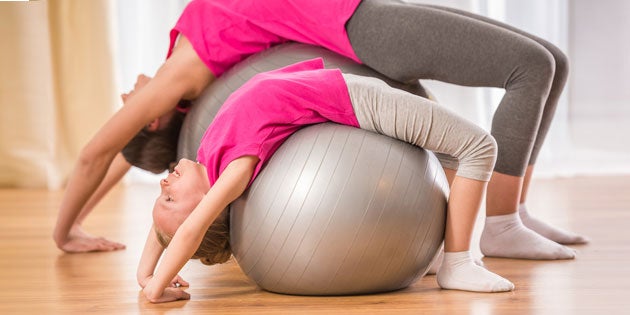 Infants: Join a StrollerFit or Baby Boot Camp class and get fit while baby looks on. Set the tone for a lifetime of health and fitness!
Toddlers: Try a Mommy and Me yoga class and see who wins the flexibility award. (Spoiler alert: It'll be the kid.)
Grade schoolers: Learn a new sport together such as surfing or taekwondo. Teach them that being active is synonymous with fun.
Tweens: Drag your kids away from Minecraft and go for a family hike every weekend. Let them choose the location and help pack the picnic basket to make it more appealing.
Teens: Sign up for an obstacle-course race such as Warrior Dash or Tough Mudder with your moody teen — they are guaranteed to laugh with you (or at least at you) as you get dirty together.
Collegiate: Get your kid a gym pass to lift weights with you when they're home on vacation to help build some metabolic muscle and stave off the freshman 15 (and subsequent sophomore 7).
Adults: Train together for a triathlon and then enlist a buddy to take on a tri as a trio. Swim, bike and run your way to spending some quality time together.