Get Your Sweat On With These Track Workouts
Warm weather may be in the rearview, but fall is giving us every reason to get outside and sweat.
Heading out the door? Read this article on the new Outside+ app available now on iOS devices for members! Download the app.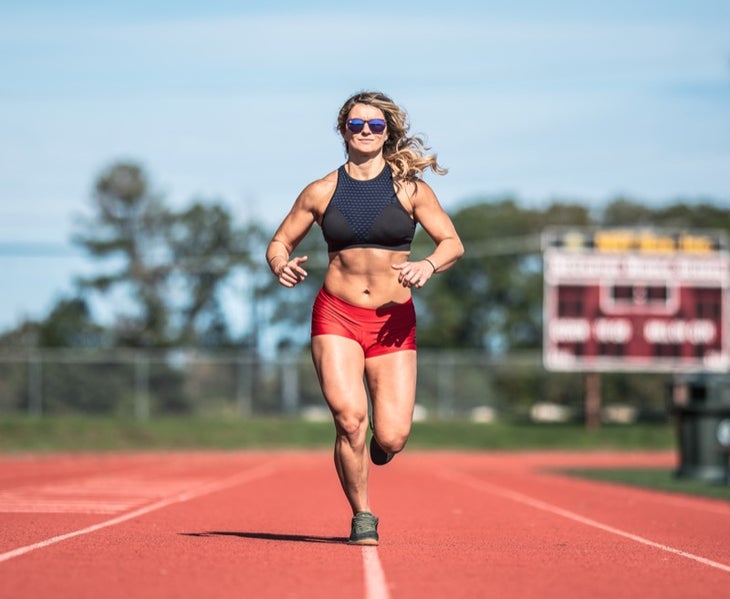 Fall. When the summer humidity lifts, the sun is bright, the air is crisp, and there is no better time to take your workout outside. The track is not just for running. With minimal equipment, you can get your sweat on and #getoutside. Instead of simply going for a run on a sunny fall day, you can have a safe area to do some resistance training and get sweaty.
Equipment needed: Dumbbell or kettlebell (any weight you feel comfortable with) and a jump rope.
Warm-up: Begin with an easy jog for a few laps around the track.
Perform the following circuit for a challenging track workout:
400-Meter Run
15 Kettlebell Swings
30 Double-Unders/60 Single-Unders*
10 Overhead Walking Lunges
400-Meter Run*
10 Kettlebell Swings
30 Double-Unders/60 Single-Unders*
10 Front Rack Walking Lunges (each leg)
400-Meter Run
10 Goblet Squats
30 Double-Unders/60 Single-Unders*
30 Russian Twists
15 Burpees Over Kettlebell/Dumbbell
400-Meter Run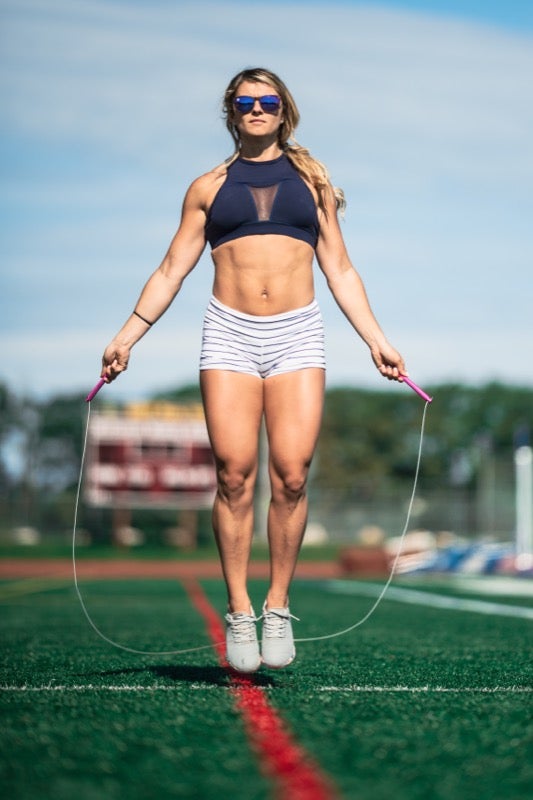 *Double-under with a jump rope two passes for every one jump/single-under one pass for every jump or traditional jump rope. Alternate between running and jumping rope between each round.
Use your kettlebell or dumbbell to perform these exercises around the track:
Burpees Over Kettlebell or Dumbbell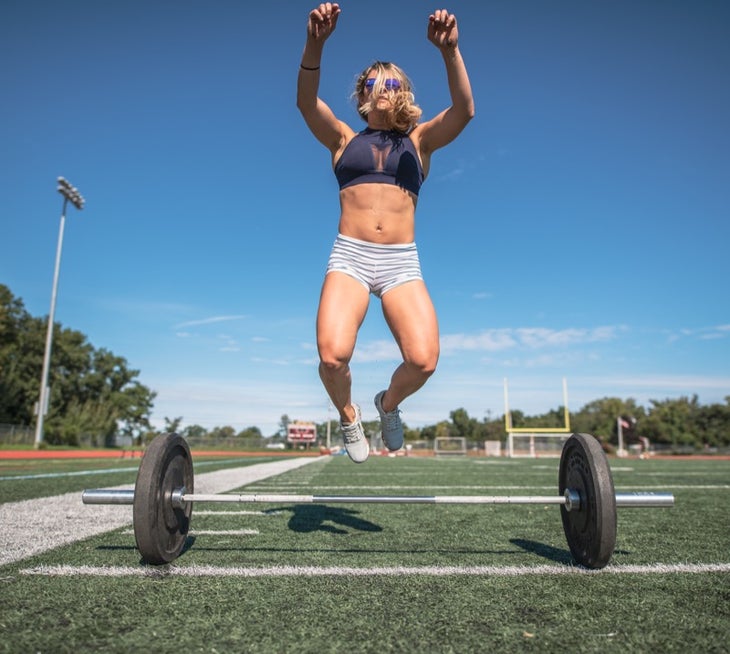 Use your select piece of equipment to make bodyweight movements like burpees more challenging.
Front Rack Walking Lunge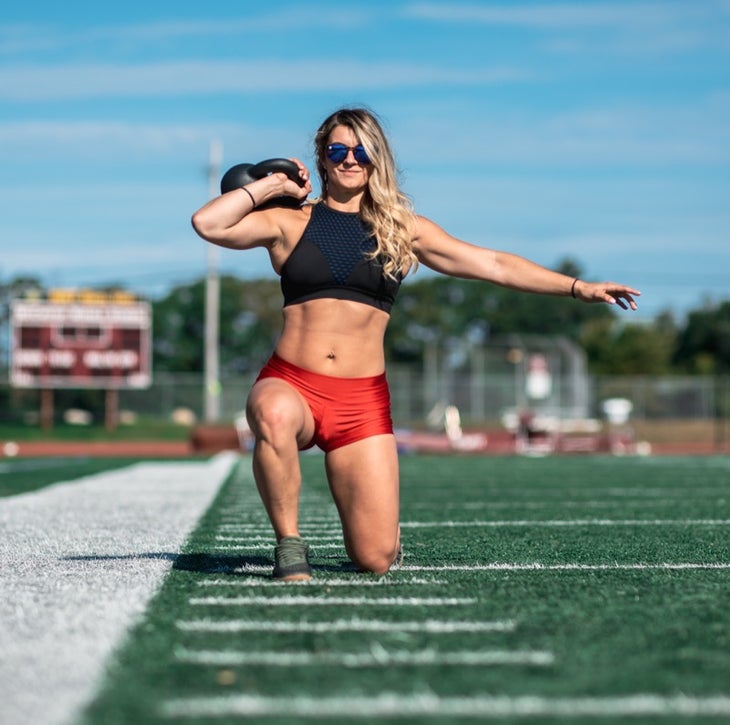 Position the kettlebell on your shoulder with your elbow high, bracing at your midline as you perform the walking lunge.
Goblet Squat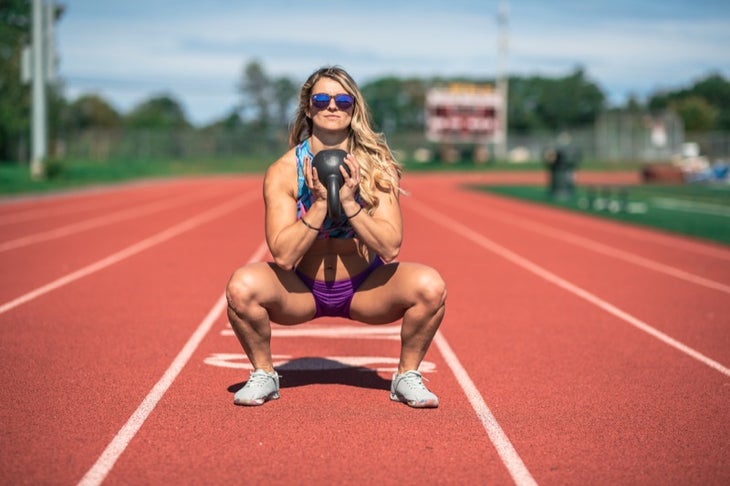 Grip the body of the kettlebell or head of the dumbbell in your hands and perform an air squat. Bringing the weight in front of you makes a typical squat more challenging. Use your full range of motion (if you can, pain-free), breaking 90 degrees at your knees.
Kettlebell Swing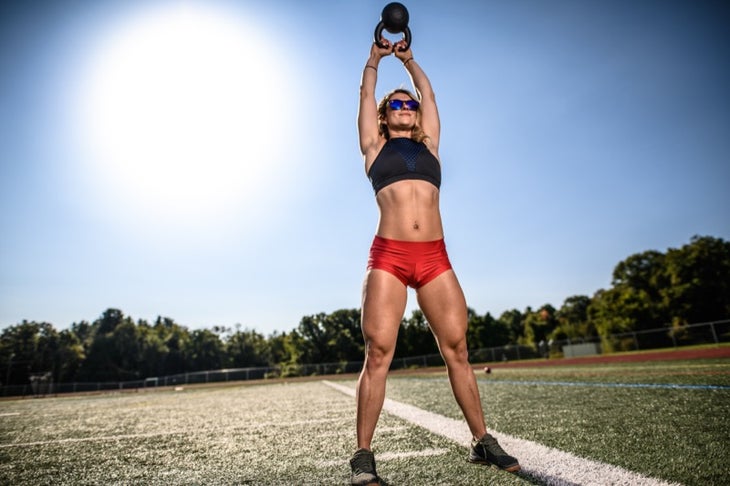 Use your hips to drive the kettlebell up and overhead so that the bottom of the kettlebell is facing true north overhead. Control the swing on the way down, and do not let the kettlebell flop uncontrolled between your legs. You should be squeezing your glutes at the end of each hip pop that sends the kettlebell up and overhead.
Overhead Walking Lunge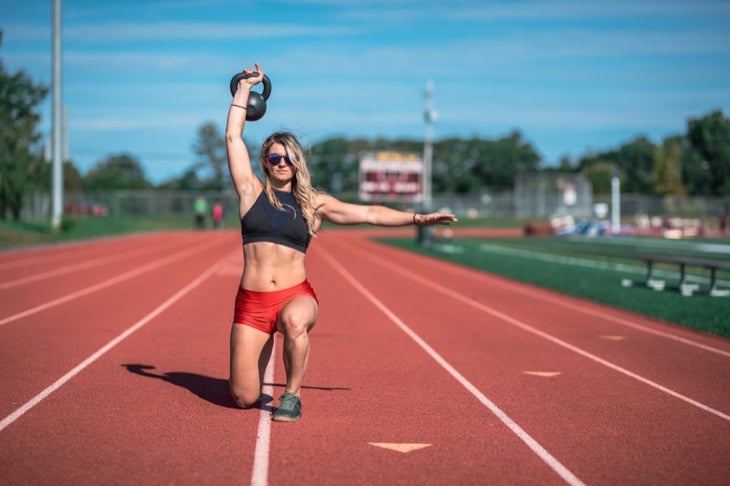 Stack the kettlebell on your shoulder and press it up into the overhead position. Adjust the weight overhead so it is just next to or behind your ear. This exercise incorporates midline and glenohumeral joint stability. Ten reps total with a moderate weight overhead should be challenging.
Russian Twist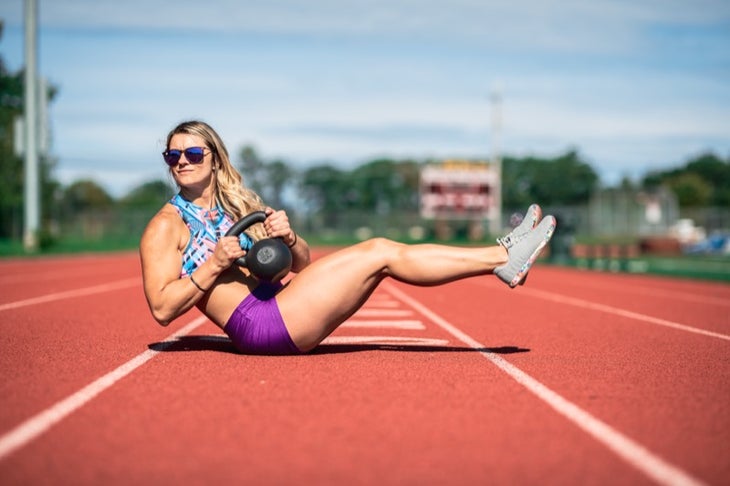 Holding the head of the kettlebell with both legs up and bracing your midline, tap each side of the kettlebell to the ground to target your core and obliques.