The True Power of Protein
Jen Widerstrom, an NASM-certified trainer, is on a mission to share the importance of eating natural products.
Heading out the door? Read this article on the new Outside+ app available now on iOS devices for members! Download the app.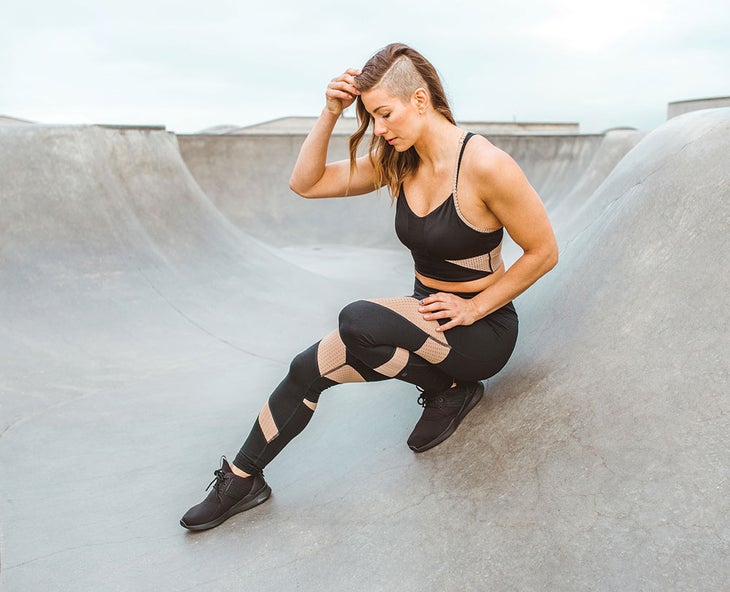 It's not enough for former American Gladiators athlete and NBC's The Biggest Loser trainer Jen Widerstrom to simply eat "healthy." For this Oxygen Challenge 4 coach, the real difference comes from committing to a clean-eating nutrition plan — for life. "You work so hard to be healthy and vital, and when you put fuel in your body that's been altered, it diminishes the return on that investment," she explains. "When it comes to eating animal-based protein, we have to remember that we ultimately ingest whatever was given to that animal."
In other words, any hormones and antibiotics these animals consume through their feed are transported into your body, which Widerstrom says can adversely affect your physical development and organ function. "Also, I care very much about the way animals are treated, especially when it's for our benefit," she says. "In the words of Mary Temple Grandin, a professor of animal science, 'Nature is inhumane; we don't have to be.' I couldn't agree more."
Be Responsible and Well-Rounded
So what should you look for at the grocery store? "Be proactive — read the labels on your food," Widerstrom says. "If the food is made well, they're going to tell you on the packaging. If there's no messaging, it's often because the products contain antibiotics and hormones." Making these determinations can be harder at a restaurant, but typically if a food is grass-fed, hormone-/antiobiotic-free or organic, it will be listed boldly on the menu.
"I also advise people to be conscious eaters instead of mindless ones," Widerstrom says. "Have a clear understanding of what kinds of foods your body digests well, and focus on choosing real foods so you will look and feel your best."
That being said, Widerstrom is a big proponent of having everything in moderation. "I'll have a beer and pizza with the best of them, but I'll sweat that day, and you better believe I'm eating my eggs and avocado that next morning!" she says.
Recipes — for Life
Jen Widerstrom, an NASM-certified trainer, is on a mission to share the importance of eating natural products — and that's why she chooses to source her beef, turkey, chicken and jerky from Laura's Lean. Here is a recipe that uses these all-natural, hormone- and antibiotic-free, grass-fed products.
One-Pot Chicken
Makes 2-3 servings
Ingredients
1½ lb (3-4) boneless, skinless Laura's Lean chicken breasts
¾ tbsp kosher salt
½ tsp lemon pepper
¼ tsp garlic powder
¼ tsp onion powder
½ tsp paprika
1 tbsp olive oil
1/3 cup rice wine vinegar
¼ cup balsamic vinegar
2 tbsp Dijon mustard
1 tbsp honey
1 pint cherry tomatoes
1/3 cup chopped fresh herbs of choice
Preheat oven to 400 F. Rinse chicken and pat dry with paper towels. In a small bowl, combine salt, lemon pepper, garlic powder, onion powder and paprika. Sprinkle mixture evenly over chicken on both sides. Heat oil in a large oven-safe pan over medium-high heat. Add chicken and cook 4 to 5 minutes each side, until nicely browned. Add rice wine vinegar and cook 1 to 2 minutes. Remove from heat. In another bowl, whisk together balsamic vinegar, Dijon mustard and honey. Pour over chicken and stir until coated.
Cover pan with foil and place in oven. Bake 15 minutes, then add tomatoes. Bake another 5 minutes until tomatoes start to burst. Remove, sprinkle with fresh herbs and serve.