Nicole Stout: A Fighting Spirit
Judoka Nicole Stout ignored her father's directive and followed her martial arts dreams — to the benefit of the world.
Heading out the door? Read this article on the new Outside+ app available now on iOS devices for members! Download the app.
Growing up in a household of athletes, it was only natural that Nicole Stout began competing in sports by the age of 3. While her father and brother practiced judo under Olympian Patrick Burris, Stout chose to focus on gymnastics and ballet. By age 12, she was competing as a rhythmic gymnast on an international level. However, she quickly burned out.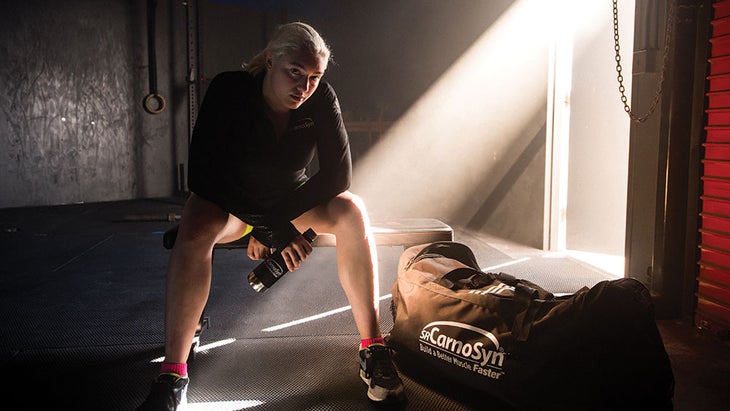 "Between being bullied by my teammates and struggling with the negative body image ideals my coaches forced upon me, I knew I had to quit," Stout says. "I'd always wanted to make an Olympic team, so quitting was very hard for me."
Redirection
Burris suggested she try her hand at judo, and against her father's wishes, Stout accepted the challenge. Her father was concerned for his little girl's safety in such a physical sport, but proving to him that she could be just as good as her brother became Stout's driving force.
After working hard for a year to build her judo essentials, including strength, flexibility, balance, power, endurance, speed and agility, Stout finally won her first match and was hooked. She did sustain a couple of potentially career-ending injuries on the mat, including a broken foot and a torn ACL, which she incurred during the Judo National Championships, but Stout pushed on. She trained under some of the biggest names in the sport, including Japanese national champion Shinjiro Sasaki and four-time Olympian Jason Morris, and she earned her way onto various championship teams around the world. Currently, she's a 2020 and 2024 USA Judo Olympic hopeful.
Fueling Her Fire
Stout practices judo twice a day, hits the weights daily and squeezes in twice-weekly cardio sessions — a grueling schedule that relies on proper nutrition and supplementation. "I eat a lot of fish such as salmon and tuna because they have so much protein and fantastic vitamins," she says. The CarnoSyn-sponsored athlete also makes sure to include a carb and a vegetable to ensure a complete meal.
Stout is no stranger to pursuing goals and drawing inspiration from successful people in her inner circle — her parents hold multiple doctorates, and she works closely with Olympians on a daily basis — and has big goals for her future.
"This is going to be my most ambitious year yet," says Stout, who is currently pursuing a degree in computer science at Harvard. "I'm competing every month and attempting to qualify for the World University Games, where I would represent Harvard and the United States in a tournament second only to the Olympics."
Where does her father stand on her decision now? "He is proud that I am a fighter like he is," Stout says. "He is excited to see what I will accomplish as I continue on my judo journey."
For more information, go to team.carnosyn.com.