Warm Up Better to Stay Injury-Free
Take your body and your workout to the next level with this light-load, high-rep stimuli.
Heading out the door? Read this article on the new Outside+ app available now on iOS devices for members! Download the app.
Bodies are way more limber in the summertime, and man is it easier to hit an early-morning or late- afternoon workout when the sun is shining and the weather is warm.
Evidence supports that warming up before exercise can help you stay injury-free, increase performance and improve results. While a proper warm-up is important during those long winter months, priming your body for exercise year-round is nonnegotiable. None of us walk around in a "ready to move at any moment" state. This rings true especially for those who sit in front of a computer all day in sustained postures.
Generally speaking, there are three types of warm-ups: dynamic, passive and nonspecific. For this post, I'll focus on the benefits of dynamic. A warm-up should always include the movements or muscle groups you plan to attack in your workout in order to prime your body for the intended stimulus. A lighter load and lower-rep scheme of movements, or similar movements, will prepare your body for exercise, help you enter a fat-burning stage more efficiently and allow for increased intensity during your workout.
Traditional dynamic warm-ups conventionally include arm circles, leg swings, high knees, butt kickers, etc. While these movements are not to be discounted, here are some other options to target muscle groups with a little bit of load and a guaranteed spike in your heart rate to improve your performance and aesthetic gains.
Prime Your Core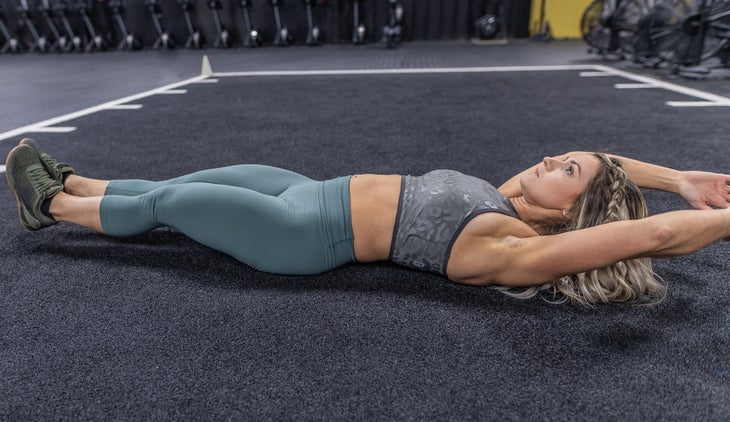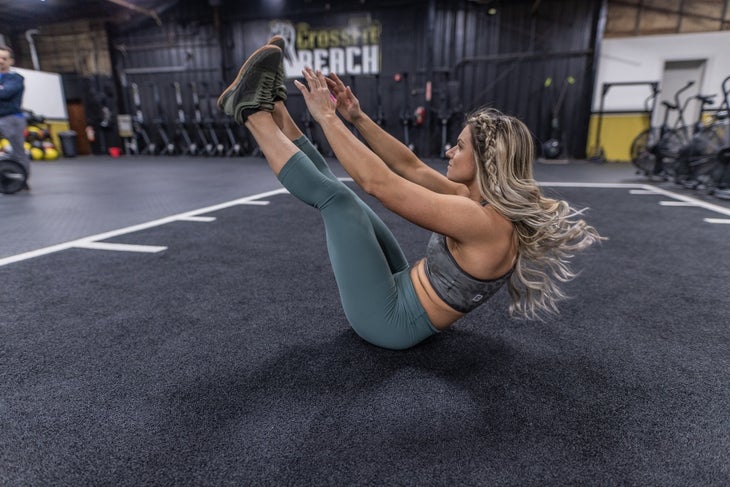 Perform three sets of 10 reps of V-ups to active your midline.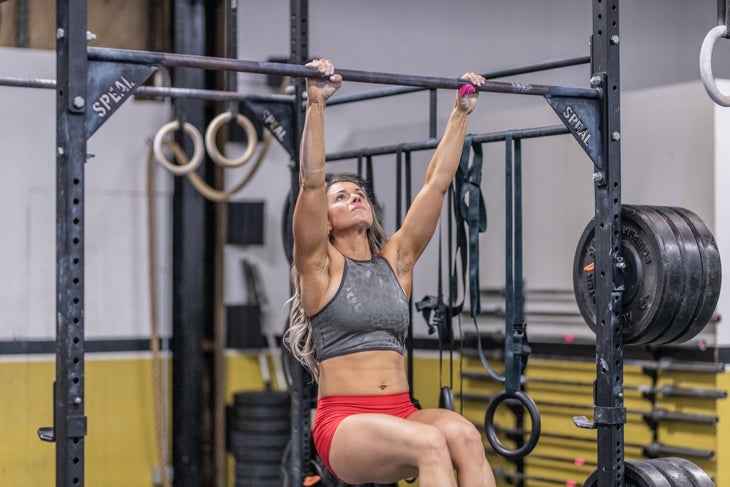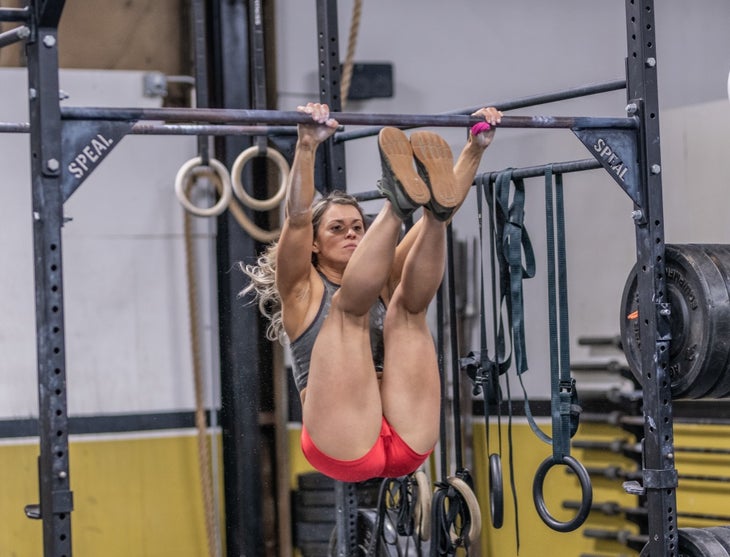 Do three sets of 10 reps of strict toes-to-bar or knees-to-chest for your lats, shoulders and midline stability.
Prime Your Legs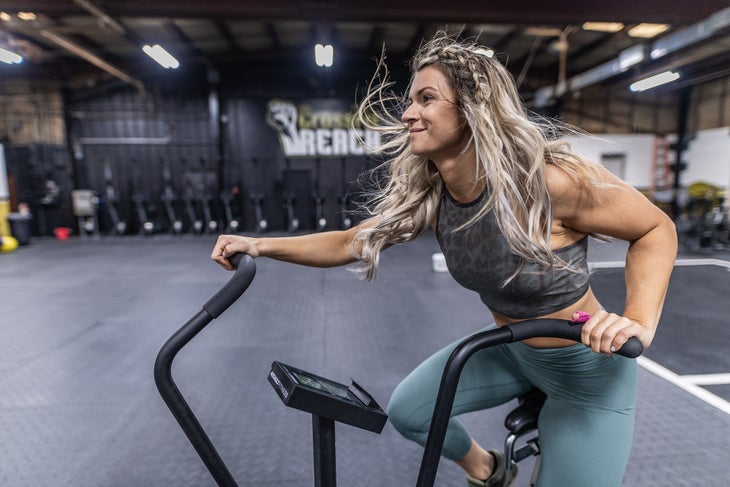 Do ten 10-second Assault bike sprints to increase the circulation in your legs and prime your joints for squats, running and lower-body work.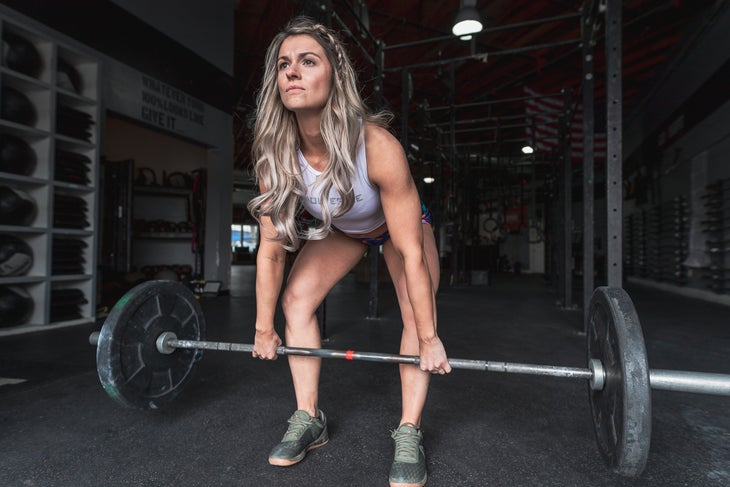 Perform three sets of 20 reps of light deadlifts for glute and hamstring activation.
Improve Overhead Stability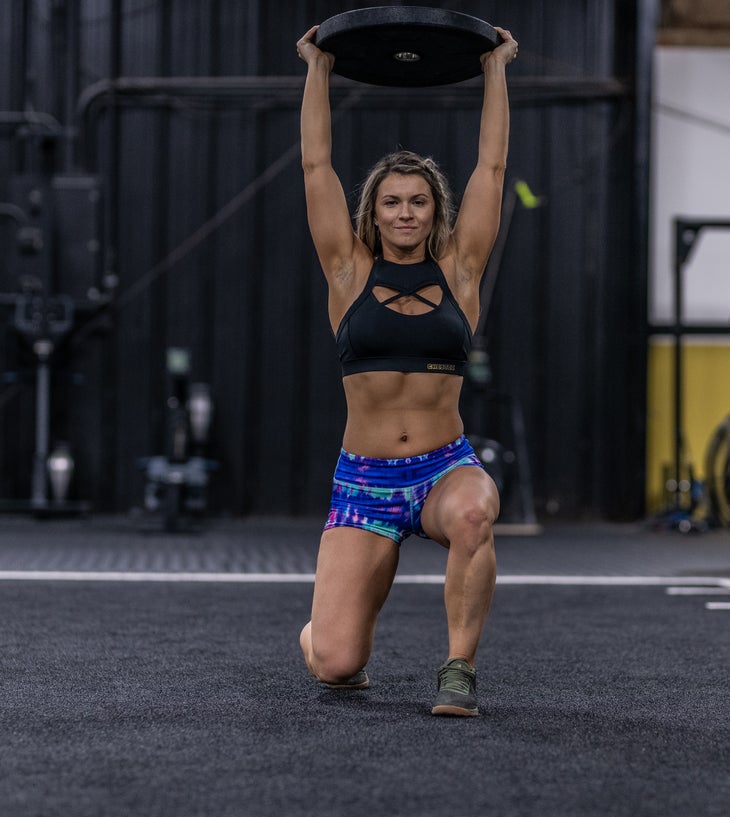 Use a light plate (5 to 10 pounds) for overhead walking lunges (20 each leg).
Activate Your Shoulders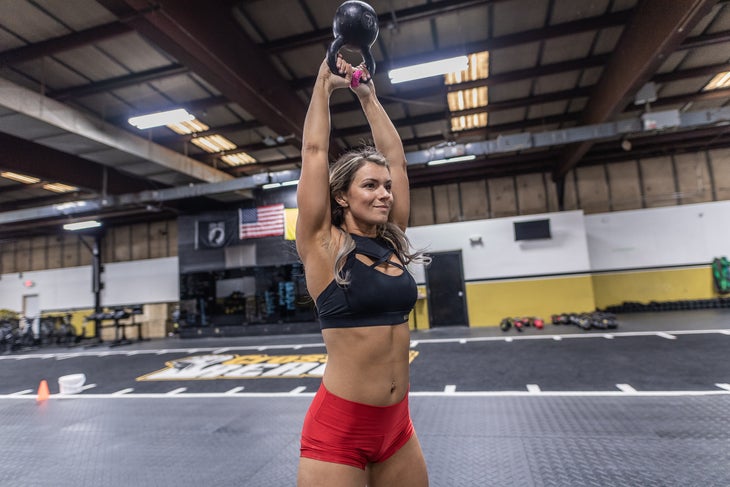 Do three sets of 10 reps of light kettlebell swings (15 to 20 pounds) with perfect form. Keep your chest up, drive through heels and activate your glutes at the top. Then use a light band to do four sets of 20 reps of banded pull-aparts.