America's Fittest Couple Challenge 2: Rachel and Vince Intro
Follow Rachel and Vince's AFCC2 journey as they chronicle the good, the bad and the ugly.
Heading out the door? Read this article on the new Outside+ app available now on iOS devices for members! Download the app.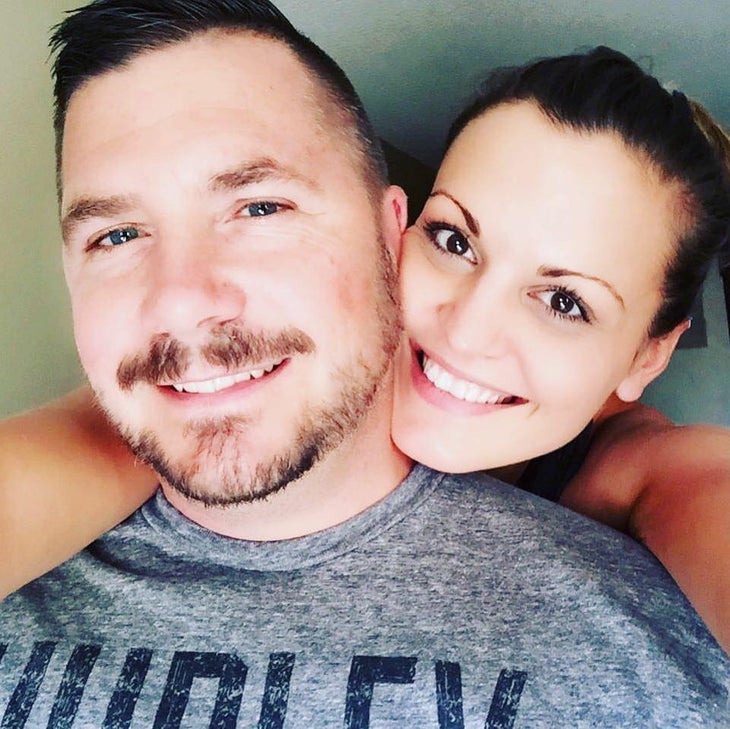 When the conversation came up to be a staff blogger and track our journey through the America's Fittest Couple Challenge 2, I was a little intimidated and anxious about actually committing to the program. After some self-reflection and, honestly, a little more encouragement than I expected from my boyfriend, I said why not. What is that phrase, "Success is on the other side of your comfort zone."
So here it goes.
About Us
To begin, let us first introduce ourselves — we are Rachel Schilling, 31, and Vince Clark, 42. We have been together for two years (we met on Tinder, lol) and have always had an interest in fitness and fitness education. Vince's background stems from his high-school football, basketball and baseball careers with old-school cardio and lifting practices. For the last 15 years, he's been actively playing beach volleyball. My background is mostly self-influenced and includes running, high-intensity interval training, Beachbody programs, Tone It Up and more. I try to go running a couple of times a week, along with yoga, barre classes and long walks with our pup.
We live in Westminster, Colorado, and typically hit the local gym for our workouts if we aren't playing league beach volleyball together. We've worked out together at the gym before, but it's always been a "Hey, let's meet at the gym and basically do our own separate thing and then leave together" type of thing. I'm sure a lot of couples, friends and workout partners are that way. Although, to be completely honest, our workouts have been nonexistent as of late. That's why we decided to do this Challenge — something we can actually do together. Both of us are hoping to slim down and tone up, increase cardio and athletic responsiveness, and essentially find a new and different way to become closer as a couple. What do Heidi and Chris always say, "The couple that plays/slays together, stays together."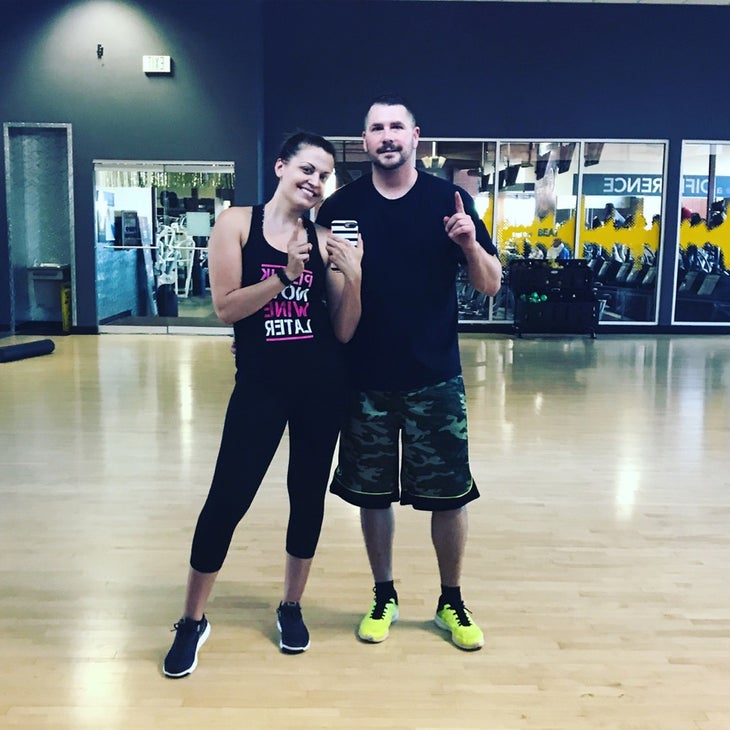 AFCC2
Are we nervous about this Challenge? Umm, yes. Vince is overcoming a few injuries, including sciatica and piriformis syndrome, but he is on the mend. For myself, I have always had issues with my knees, including a torn meniscus (i.e., a runner's worst nightmare). And Vince and I really haven't done a challenge before. I started participating in The Oxygen Challenge 2, but life happened and caused me to drop off about two weeks in. My biggest challenge, actually no, both our biggest challenges are going to be the diet. Let's be honest, it is not easy sticking to a strict diet and nutrition plan, especially when you never really have before. (Cardio cycling? Not exactly sure what that means.) But hey, this is why we are doing this — to learn, to grow and, most important, to live a healthier lifestyle. Together.
So this is us — a couple that hopes to become closer and really just get after it! Make sure to follow our journey as we chronicle the good, the bad and the ugly. And let's admit it, there will be ugly. We hope you join us and make sure to follow us on Instagram where we will be posting photos along the way.
Are you a couple that wants to live the fit lifestyle? Join the America's Fittest Couple Challenge 2! For more details, click here.