America's Fittest Couple Challenge 3: Prep Time
Learn how Lisa and Tony Zappa are preparing physically, mentally and emotionally for their third challenge with AFCC3 coaches Hannah Eden and Paulo Barreto!
Heading out the door? Read this article on the new Outside+ app available now on iOS devices for members! Download the app.
It's prep time, everyone! We have less than a week before Hannah Eden and Paulo Barreto kick off America's Fittest Couple Challenge 3, and we're counting down the days. Who else is super excited?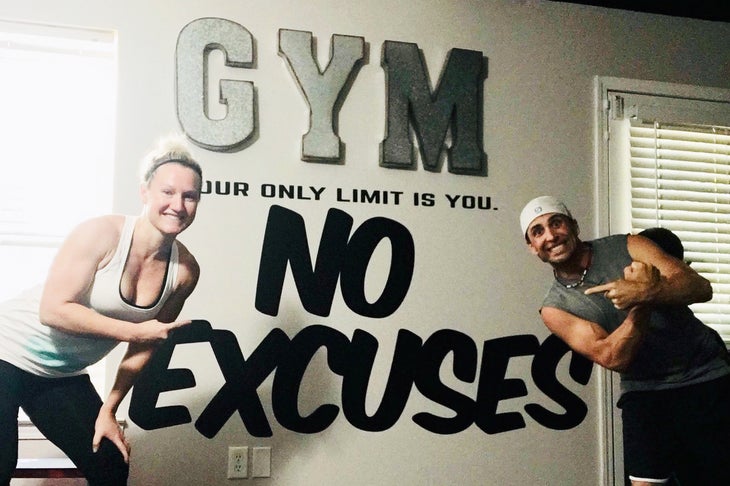 To say we are preparing may be a bit of an understatement. LOL. Anyone who knows us knows that we are HUGE planners, especially when it comes to preparing for something we plan to give 100 percent of our effort. We're lucky enough to already have the concept of meal prepping instilled in us with the help of Alexa Uherek, Hannah and Paulo's nutritionist. And we have, of course, been in the gym for quite some time now, so making that adjustment shouldn't be TOO hard for us.
However, to be completely honest, to say our diet has been 100 percent clean 100 percent of the time these past few weeks isn't true. Do we eat clean most of the time? Absolutely! But I guess you could say that we've given ourselves a bit of a break on the weekends to enjoy some of the things we've restricted for a while. Pizza and wine, anyone?
Honestly, though, we are both super excited to get back on a scheduled meal plan of nothing but nutrient-dense, healthy food to make sure we can push through as hard as we can. Food for fuel, people! So in order to prep, we've already started cleaning up our diets with less splurging.
Some of you know that we've been toying with the idea of moving our gym garage into our living room space downstairs, which literally never gets used. Our plan last year was to turn that space into our movie room, but that never happened. We ended up revamping the upstairs and making that our place to relax instead.
We recently made the decision to take the plunge and moved our gym inside the house. We got that baby done in 24 hours! Another thing you will learn about us: If we get an idea in our heads, you better believe it will get done. We are both the type of people who can't let things sit around. It would drive us too crazy! And how cool is it that we have a totally new gym to use for the America's Fittest Couple Challenge 3? Joining the Challenge was the main driving force behind us getting it done.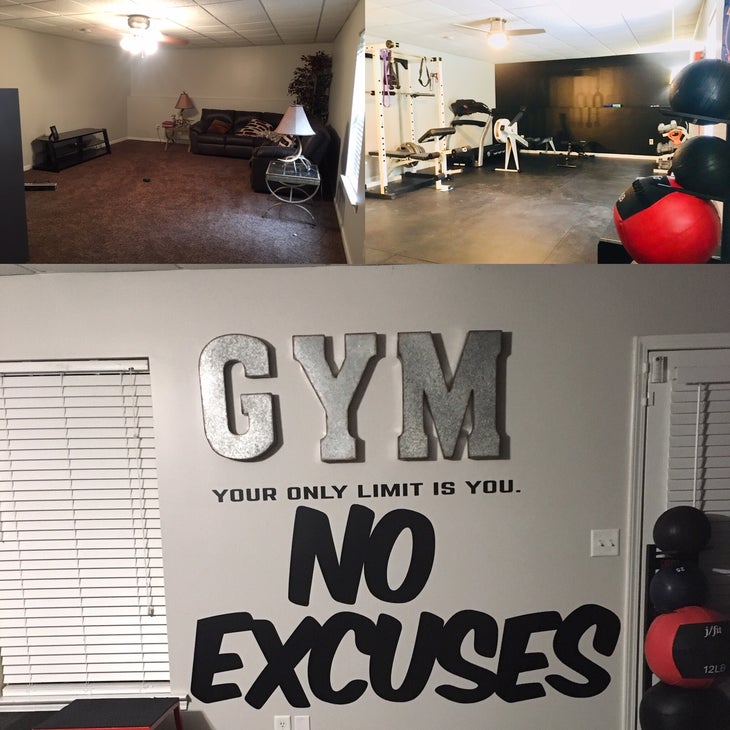 Since we've been so fortunate to be a part of Hannah and Paulo's tribe for more than a year now, we "think" we have an idea of what we're up against when it comes to these workouts. But the last few challenges we've done with them have brought intensity that we didn't expect and absolutely loved! With that said, we've been keeping up with their online subscription program in the meantime to keep our momentum going.
We're all about getting into the right head space and mentally preparing for anything that's coming up. One thing that we learned through doing Hannah and Paulo's Unleashed and Embrace programs is that they not only guide you to increase your strength and endurance but also to help you grow mentally.
We learned so much about ourselves and our bodies' ability to take workouts to the next level. You have a mindset of where you "think" you're at, but what we love so much about their programs is that you tap into another mindset and realize how much more you truly are capable of. Tony even went as far as to promise Hannah and our family to quit chewing tobacco after he completed Embrace. He realized that if he was going to make health and fitness a lifestyle, keeping up with that bad habit wasn't an option for him anymore.
We are now so happy to say that he is three months in and tobacco-free! We've heard from a lot of people that they are scared to sign up or even nervous to start. Use that feeling to fuel your workouts. You'll be so amazed at what your mind can do for your body and what you can achieve!
It's time to re-evaluate yourself. What are YOU doing to prepare? The countdown is on! Remember, this is only 60 DAYS of your life! NO EXCUSES!
If you haven't locked in your spot, now is your time. Join us by registering here.
~ Lisa & Tony ~
With the America's Fittest Couple Challenge 3, Hannah Eden and Paulo Barreto will bring you and your partner their unique brand of training — PumpFit — to transform your bodies and minds and get you into the best shape of your lives. Sign up today!