What is a Cardio Burst?
Increase your intensity to elevate your metabolism and burn fat faster.
Heading out the door? Read this article on the new Outside+ app available now on iOS devices for members! Download the app.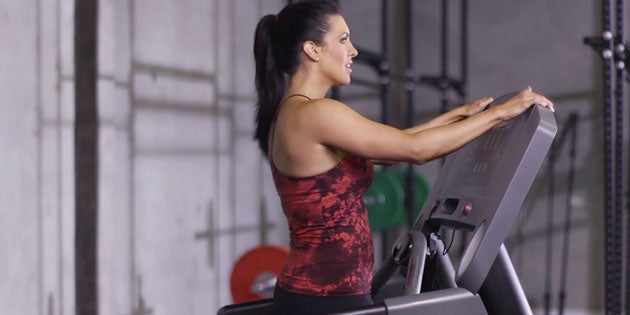 In order to burn fat and achieve results faster, you'll need to incrementally increase the intensity of your program to challenge your body in new ways. We do this in part with cardio bursts.
Simply put, a cardio burst is a short, intense bout of cardiovascular activity — bodyweight resistance moves like jumps or hops, or high-intensity cardio— which is done between strength moves. This serves to elevate your heart rate and burn fat and calories while also training your cardiovascular system to recover more quickly from intense exercise. And because it's done between exercises, you aren't adding any additional time to your workout!
When doing your cardio bursts, work as intensely as you can for the duration of time prescribed, appropriate to your fitness level. For instance, if you're new to working out, you might work at 60% intensity, whereas if you're more of a veteran you might be work at around 80–90%.
After each cardio burst, rest about 60 seconds — only enough time to catch your breath — before going back to the workout. You'll keep your heart rate elevated, which means more calories burned and quicker results!