Eating for Two
From eating to compete to eating during pregnancy
Heading out the door? Read this article on the new Outside+ app available now on iOS devices for members! Download the app.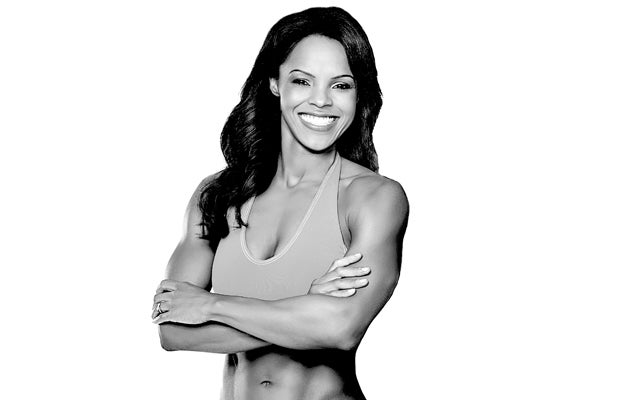 "When is your next show?"
"We miss seeing you on stage!"
These are the questions and comments I hear regularly, especially when I'm attending a local show to support friends. Little do they know I am about to enter the biggest show of my life! In December 2014, I'm expecting a healthy baby and competing in the Motherhood Show!
The process has already started, and everything I know has changed. Preparation of meals, preparing chicken, drinking protein shakes… it has almost come to a halt. I despise the smell of chicken cooking. I can't stand the smell of protein powder and shaker cups. A breakfast of Captain Crunch Cereal (mmm) sounds much better to me.
After five years of successfully competing and eating right to prepare for shows, I've learned how to control myself and my nutrition. I'm trying to use those same nutrition skills to be food savvy in another type of way while pregnant. It's important to know my body and listen to it just like I would if I was training for a show. Even though my pregnancy has turned me off from food, I have to be disciplined and sacrifice past the nausea to get the proper nutrients my baby needs, even when I don't feel like it. My stomach and body will definitely tell me when I need something…often extra carbs in the form of my Captain Crunch or the more nutritious whole-wheat bread with peanut butter.
It's getting easier in my second trimester. I've regained the ability to take down whole eggs and egg whites so far breakfast some days. However, I have to have my oatmeal pancake, my go-to meal for breakfast when I was competing, and one of the breakfasts I still love during my pregnancy.
Oatmeal Pancakes
½ cup oatmeal
4 egg whites
Cinnamon
Peanut Butter (I'm not measuring the PB; I eat as much as I want!) or with Sweet Spreads Coconutter on top
Just mix the ingredients together, lightly spray a pan with Pam Olive Oil and cook.
For lunch and snacks I'm currently craving and eating more fruit as I work throughout the day, and I don't think I have ever bought this much food ever! My food choices when I shop consist of chicken wraps or Chipotle salads where I can add a bit of rice or beans. Anything that I don't have to cook myself will do the job! Other than that… my appetite is shot. I'm doing my best to keep my nutrition on track, just like when I competed. At the end of the day, I can look in the mirror and say I'm not doing it perfectly, but I'm doing it increasingly better as the time passes. And that is what fitness and life is about.
"Until next time, Work Hard, Play Hard, NAP Hard." – Duck Dynasty