The "12 Steps" Of Transformation
Tamika Bullock, a mother of two, found her motivation to get fantastically fit in a unique way.
Heading out the door? Read this article on the new Outside+ app available now on iOS devices for members! Download the app.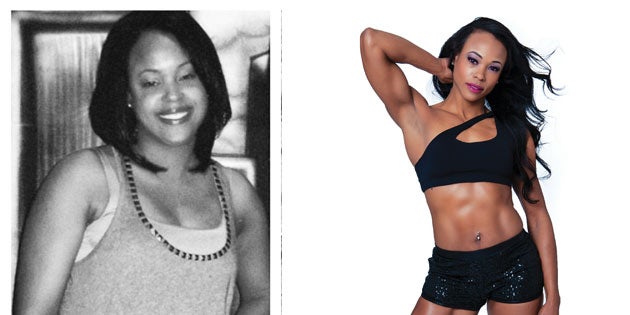 Name: Tamika Bullock | Hometown: Fishers, Indiana | Age: 39
Height: 5'4" | Old weight: 168 lb | Current Weight: 125 lb
Occupation: Insurance sales executive | Best advice: "Keep pushing and never quit! It's a process and requires patience, but if you stick with it, you'll reap benefits that will all be worth it."
Sometimes it's a huge, life-changing experience that sets people on the road to health and fitness; sometimes it just happens while doing laundry. "My 'aha' moment came when I was carrying a basket of clothes up the stairs," Tamika Bullock recalls. "When I reached the top step, I was gasping for breath like I had just run a marathon."
At that moment, the 35-year-old mother of two knew she had to make changes. "I had always been active and enjoyed running when I was younger, but after the birth of my second daughter in 2002, I stopped doing even the occasional jog," she says. "Over the course of several years, I packed on nearly 45 pounds and went from around 125 to 168 pounds at my heaviest."
She admits her diet was the main culprit in her weight gain — food was an emotional blanket she used to comfort herself as her marriage fell apart. "I ate, I drank and I ate some more, and I hardly ever looked at the ingredients I was putting into my body," she says. "I was a binge eater."
Determined to Gain Control
But after her divorce — and those 12 small steps up the stairs — Bullock vowed to regain focus in her life. "I wanted to become a better version of myself, so in 2013, I sought out a personal trainer, Renee Pillow with Fit With Renee, and began weekly weight-training sessions one day a week while working in 30 minutes of cardio four days a week," she says.
Not that the transition was easy. "After my very first weight-training session, I wanted to quit," Bullock recalls. "For the next six days, I contemplated whether I should return the next week. I ended up going back, and I'm so glad I did."
Meanwhile, she implemented new eating habits. "I began to eat more frequently throughout the day, getting in five to six small meals," she says. "I also limited processed foods, fast foods, high-fat sugary foods, sugary drinks and alcoholic beverages, and I increased my daily water intake significantly."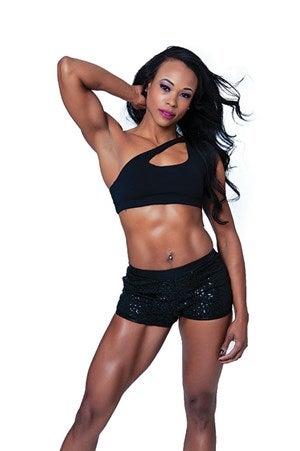 Her results were so dramatic that one year later, Bullock stepped onstage, winning the 2014 bikini open and masters class in a local show. To date, she has competed nine times, winning six of those shows, including the 2014 NPC Indianapolis bikini open division, which qualified her for national-level competition.
"I feel more athletic now than I've ever felt in my life," she says, proudly. "I'm stronger and my endurance is much better than it's ever been, so I can run faster, jump higher and lift some really heavy stuff!"
Bullock also decided to lend a hand to others seeking a similar transformation, and she earned her personal trainer certification in 2015. "As a trainer, I'm able to encourage others to live a healthier lifestyle," she says. "Helping others achieve a healthier version of themselves is my passion and my purpose in my new, fit life."