Birthday Present To Herself
Inspired by supporters on social media, Celia Simson celebrated a birthday with a whole new outlook.
Heading out the door? Read this article on the new Outside+ app available now on iOS devices for members! Download the app.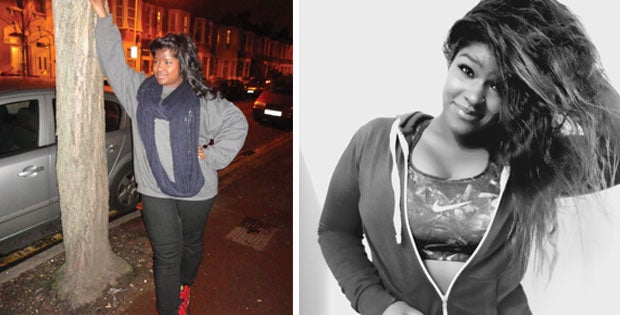 Name: Celia Simson |Hometown: London, England |Age: 23 |Height: 5'2" |Old weight: 190 lb | Current Weight: 143 lb | Fave clean meal: Protein pancakes — oats, banana, almond milk, eggs, protein powder, cinnamon
In 2012, Celia Simson was studying for final exams while her hand moved back and forth from her plate to her mouth. Reading and eating had been a habit for years, but that day she caught a look at herself in the mirror. She saw a double chin and layers of baggy clothes even though it was the heat of the summer. Growing up as an obese child, she had spent her teenage years starting and stopping diets without ever losing weight. She decided that this time she was going to learn how to do it right. One particular goal materialized in her mind. "My thing was to lose 21 kilos [approximately 46 pounds] for my 21st birthday," she says.
Instagram became her go-to source for information and inspiration. Simson made up her mind that she wanted to surprise her friends with her transformation, and Instagram allowed her to create an anonymous handle, @alosersjourney, but still interact with women who had successfully lost weight of their own. Despite the Internet's reputation for anonymous bullying, especially for weight-conscious women, Simson received nothing but support for her effort and honesty. She claims that she has only had one negative comment on social media, which was immediately drowned out by supportive voices.
"It sounds silly, but I think if it wasn't for Instagram and who I followed, I don't think I would have gotten as far as I did," she says. "It was nice to see that I was not the only one on a weight-loss journey. And people posted different foods to try and stuff that I could experiment with."
Simson feels that revamping her diet made the biggest difference. Even though she went to the gym six days a week, managing her portions and making better food choices helped her drop almost 50 pounds in just over four months. She made her goal of losing 21 kilos by her 21st birthday, and her surprise unveil to her friends was a smashing success. "My friends were amazing. Their reactions were priceless," she says. "I remember all of their faces when they saw me. I felt a lot of pride."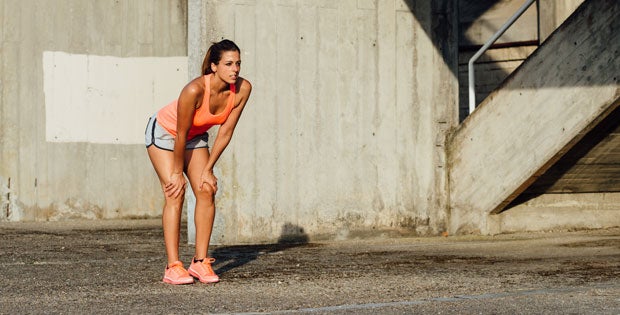 Simson's new goal is to add some more muscle and become strong, and not just "strong for a girl." She has also made fitness her full-time job. She now works as a personal trainer at SoHo Gym in London. She feels that her weight-loss experience will serve her well in her new career. "I spoke to someone last week about training with me. She told me that when she wears jeans, the insides rip where her thighs rub together. I genuinely understood where she was coming from because it had happened to me," she says. "I think being there emotionally is a big advantage for me as a trainer. That would have helped me. Seeing women with six-packs did not motivate me at all. I needed someone to tell me, 'I've been through it.'"