Clean In Sin City
Andra Purba found fitness and turned her life around in the most unlikely of places.
Heading out the door? Read this article on the new Outside+ app available now on iOS devices for members! Download the app.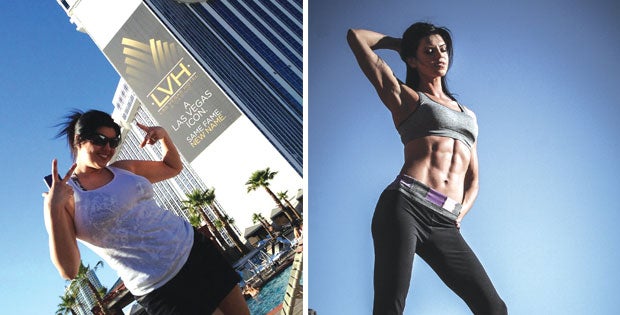 A few years ago, if you had asked Andra Purba what an alcoholic looked like, she probably would have described the usual stereotypical image of someone who looked disheveled and unkempt. That image of an addict suited her. After all, she had a job, a house and nice car. She couldn't possibly have a drinking problem.
"That imaginary picture you paint is to make yourself feel better," says Purba, who celebrated two years of sobriety in August 2013. "I think that is why it took me a long time to get sober. I didn't see any addicts who fit the image of what I thought I was. I would hear stories about interventions and DUIs, but none of that ever happened to me, so I didn't think I was that bad."
A month before she made the decision to stop drinking, the seeds of doubt about her own health were placed in her mind. Purba had stepped on a public scale outside of the Heart Attack Grill in downtown Las Vegas and watched with surprise as the needle rose above 155 pounds. Since she ate more nutritiously than anyone she knew, she decided to start counting calories and find the weight-gain culprit.
"I found that all of my daily calories were being consumed in vodka and wine," Purba says. "Even when I would drink vodka and club soda, I would go over my calories."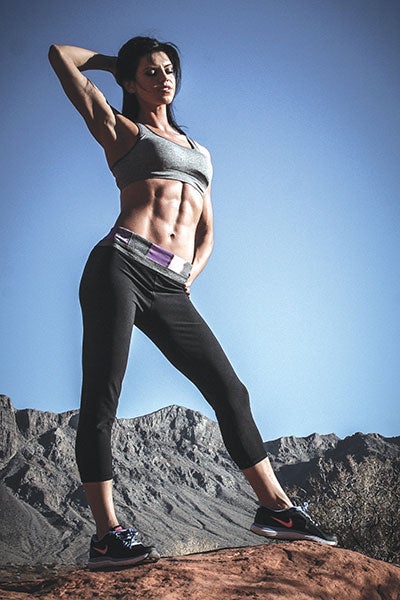 After another bad night on the town, Purba called a girlfriend who had recently quit drinking and asked how she did it. The friend took Purba under her wing and showed her the way. It was a favor Purba would soon pay forward. "When I got sober, people in my circle very quickly started reaching out to me. So they must have been feeling the same thing I was. These were normal people who were successful in their nine-to-fives, but inside they felt like they were in trouble," she says. "Two weeks after I got sober, I helped my mother get sober."
Without drinking 1,800 calories of alcohol a day, the weight quickly began to come off Purba. Her goal was to eventually reach 140 pounds. After being sober for six months, she hit her goal weight and felt like she could do anything. Around that time she was introduced to Julie Mayer, a personal trainer and IFBB figure competitor who had several clients competing in bikini contests. Under Mayer's guidance in the gym, and following her nutritional recommendations, Purba's body made such rapid improvements that she decided to enter an NPC bikini competition as well. She took second place in her own division.
"The past few years are the definition of 'never say never,'" she says. "I never thought I would quit drinking, I never thought I would get a personal trainer and I never thought I would ever compete."
Name: Andra Purba
Hometown: Las Vegas, NV
Age: 32
Height: 5'8"
Old weight: 165 lb
Current weight: 137 lb
Occupation: Food and beverage industry
Fave clean meal: Scrambled tofu seasoned with cinnamon and stevia and crispy broccoli