Finding the Right Formula
Bullied mercilessly in high school, Rachel Boyd struggled with low self-worth until she dedicated herself to the gym.
Heading out the door? Read this article on the new Outside+ app available now on iOS devices for members! Download the app.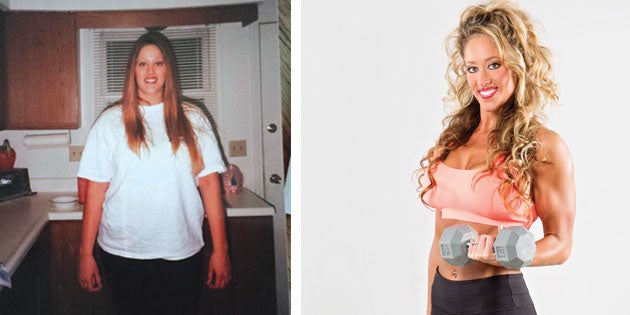 Age: 35 | Residence: Martinsville, Ind.
Height: 6'0" | Starting Weight: 220 pounds | Current Weight: 145 pounds
Rachel Boyd didn't go to her high school graduation. At 6 feet tall and with naturally curly hair, the shy teen was bullied every day because of her height. She refused to play sports and didn't eat breakfast or lunch because she didn't want the other students to see her eat. Instead, she sat alone in the gym. "The boys were brutally mean," Boyd says. "I never understood why they were so mean. I had no control over the way I was born. I used to wonder why I was even born. What was the point? Was I put here to be bullied?" She remembers crying every day.
Despite not eating during the day and only nibbling on half a sandwich for dinner, Boyd still put in hours of cardio to burn calories. She shrunk her body down to 135 pounds and became so unhealthy that hair started growing on her face. Boyd hid her emaciated frame under layers of clothing. Her self-esteem was so low that she skipped her graduation ceremony and had her diploma mailed to her. Her high school experience was so traumatic that Boyd put off going to college and went directly to work for FedEx.
While she was pregnant with her first daughter, Boyd gained weight rapidly after being diagnosed with preeclampsia, a condition that often results in swelling of the limbs. Toward the end of her pregnancy, she was gaining about 2.5 pounds a day. Boyd eventually lost the 75 pounds she had gained during the pregnancy, but she soon spiraled back out of control with the eating, gained it all back again within a year and was put on antidepressants.
She enrolled in college to become a dental hygienist, but two years later, she found herself on the same yo-yo path of gaining more weight, mostly from eating too much fast food. Following her dream of wanting to enter a fitness competition, she hired an online trainer, started doing CrossFit and was put on a strict low-carb diet of veggies, fruit and lean meats. Boyd lost some weight, but her cravings were unbearable. The 2013 fitness contest didn't go well.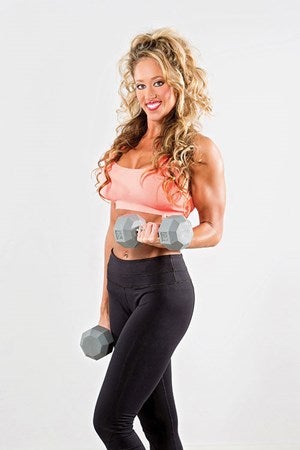 Determined to find the right fitness and nutrition formula, Boyd found another trainer, who taught her the Oxygen principles of clean eating and regular exercise. "It was so much better," she says. "I could actually eat carbs and be somewhat social as long as I stayed within my macros. My weight didn't change much, but I did lose body fat and gained muscle. I got hooked." Boyd's most recent competition this past April was a great experience. She's working to build more muscle and develop an even better physique for next year.
Rachel's Top 5 Success Strategies
• Prioritize your workouts: "I actually schedule them into my day. I know how hard it is to find time. I work and have children, but I never regret a workout; I only regret missing a workout."
• Quit relying on the scale: "The scale is just a tool. It doesn't tell you how much muscle you've gained or fat you've lost. Take photos weekly so you can see changes in your body."
• Ditch the alcohol and sodas: "Drink water instead. The other drinks just add extra calories that don't provide nutrients."
• Prepare meals ahead of time: "It saves time during the week, and if you're hungry, you'll already have a healthy meal to grab."
• Be consistent and persistent: "Try not to compare yourself to others. Be proud of small accomplishments and keep moving forward. Nobody is perfect."