Grabbing Life By The Throat
Deziree Carmen Slusher, an inspirational cancer survivor, took back her health — and her life — with the power of fitness.
Heading out the door? Read this article on the new Outside+ app available now on iOS devices for members! Download the app.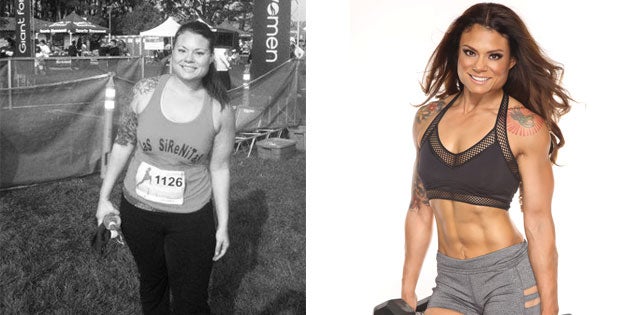 Name: Deziree Carmen Slusher | Hometown: San Jose, California
Age: 36 | Height: 5'3½"
Old weight: 185 lb | Current Weight: 125 lb
Occupation: Health and fitness coach
Try this: "I like to start my mornings off with Calm Meditation on Pandora. I take 15 minutes to stretch and prepare my mind for the busy day ahead."
"At the age of 32, I knew I was too young to die."
So says Deziree Carmen Slusher, who faced a terrifying wake-up call after years of devastating dietary habits: stage III throat cancer.
"I spent 14 years as an emotional binge eater and drinker," she admits. "Food was my anti-depressant, and drinking came with the good, the bad and the ugly. It all caught up to me the day I was diagnosed with diabetes, high blood pressure and high cholesterol. But instead of doing something about it, I took my prescribed medications and continued with my horrible habits."
Then came that fateful day in 2012 when her doctor discovered a lump in her throat during a post-car-accident checkup. "The reality hit me with all the subtlety of a jackhammer," she recalls.
hough her cancer surgery was successful, Slusher was 185 pounds when all was said and done. While she had played soccer, field hockey and softball in her younger years, and had once weighed a healthy 115 pounds, depression had slowly drained her energy and athletic drive and the pounds had piled on. But now, she knew, it was time to get serious.
Taking Action, Getting Results!
In 2013, Slusher made some serious lifestyle changes, and she gave herself a 12-week time frame in which to clean up her diet and start moving her body. "I honestly didn't think I would make it past week one, but soon the weeks were passing and I was becoming addicted to the results," she says. Then she tested her athletic muscle memory with bouts of more regular exercise. "I joined a big gym with great equipment, cardio and even a sauna," she says. "I spent many nights there, staying after hours while the janitor closed up." In one year, Slusher went from 185 to 125 pounds, and she was in the best condition of her life.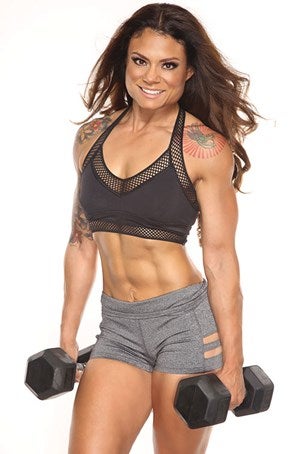 Encouraged, Slusher decided to take the next step — onstage in figure and fitness competitions. "In 2014, I did two NPC figure shows, placing fourth at my first show and second at my second show," she says. "I also competed in the WBFF in 2015, placing second in Fitness Masters 35+."
These days, Slusher does total-body weight training two to three times a week and mixes up her cardio with hot yoga, TRX training and high-intensity intervals. "Yoga has drastically changed my posture and lifting form — I'm less prone to injury now," she says. "And TRX has allowed me to become a 'wannabe amateur gymnast, using my bodyweight to build strength and giving me the courage to practice walking handstands and muscle-ups."
Slusher has also become a health and fitness coach, in the hopes of passing along her knowledge and inspiration to others. "My goal for 2016 is to lead by example and to work with others fighting obesity, giving them the tools they need to reach their personal fitness goals," she says.