"I'm Happier Than Ever!"
Andrea Smith overcame a nightmarish sleepwalk-eating disorder, dropped 50 pounds and regained control of her life.
Heading out the door? Read this article on the new Outside+ app available now on iOS devices for members! Download the app.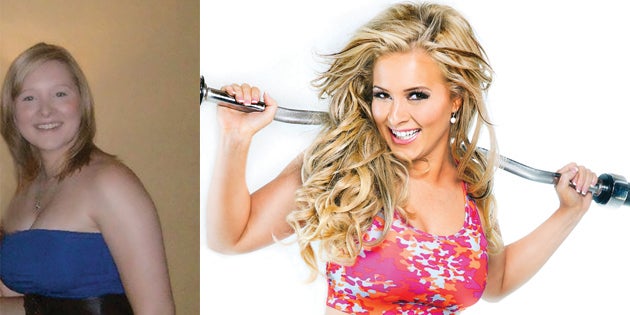 Imagine you have no control over what you're eating and find yourself gaining weight no matter how many diets you follow. That's exactly the predicament that Andrea Smith found herself in seven years ago after being diagnosed with a sleepwalk-eating disorder that caused her to sleepwalk into her kitchen and gorge on fatty, sugary foods. Smith had graduated from high school in Rockwood, Pa., and moved to Georgia for college at the Atlanta School of Aesthetics. The stress of moving away, combined with an emotionally abusive relationship with a boyfriend, likely triggered the disorder.
Whatever the cause, Smith says she started to "freak out" and was determined to fight it. She tried yo-yo fad diets, but any weight she lost, she quickly gained back, and then some. At 5 feet 5 inches tall and 120 pounds, Smith always had a slim build, but the pounds began to pile on. "I became stuck in what seemed like an endless cycle of dieting and gaining what weight I had lost, with an additional 10 pounds each time," Smith says.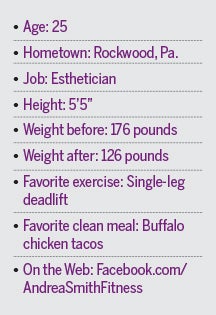 Two years later, Smith tipped the scales at 176 pounds, her highest weight ever. With a new, supportive boyfriend, Andrew (now her husband), she tried a different tactic and signed up to take part in a pageant, something she had done as a teenager. Although it was a familiar routine, the pageant route wasn't the answer to her fitness woes. "I spent months running like a madwoman, eating a low-calorie diet and sometimes eating only once a day," Smith says. "I never thought about the damage I was doing to my body." She won "Pennsylvania's Prettiest Smile" but not the crown.
At a loss for what to do next, Smith was flipping through the pages of Oxygen and came across our story on Kelsey Byers, who had herself struggled with weight issues. She sent an email to Byers for advice and heard back almost immediately. "The moment I received that email, I became instantly emotional, crying at my computer because I felt the answers I had been searching for a very long time were now answered," Smith says. Byers urged her to create a fan page to help share her passion, to eat clean and learn how to work out properly. Smith read everything she could find about clean eating, purged her kitchen of all unclean foods and hired a personal trainer.
The first two months were the hardest, not because of the meal plan itself, which Smith found satisfying, but because she had to find the willpower to say no to friends' invitations to eat out at Applebee's or Olive Garden and turn down offers of fruity cocktails and wine. But, Smith says, "all I had to do was remember why I had started, and suddenly it became much easier to say no." Exercise was a challenge at first, as well, so she wisely eased into it, starting with cardio and lighter weights at higher repetitions. As she grew stronger, Smith adapted her workouts to stay challenged but was still wracked with self-doubt. Smith's husband cheered her on and wouldn't let her give up.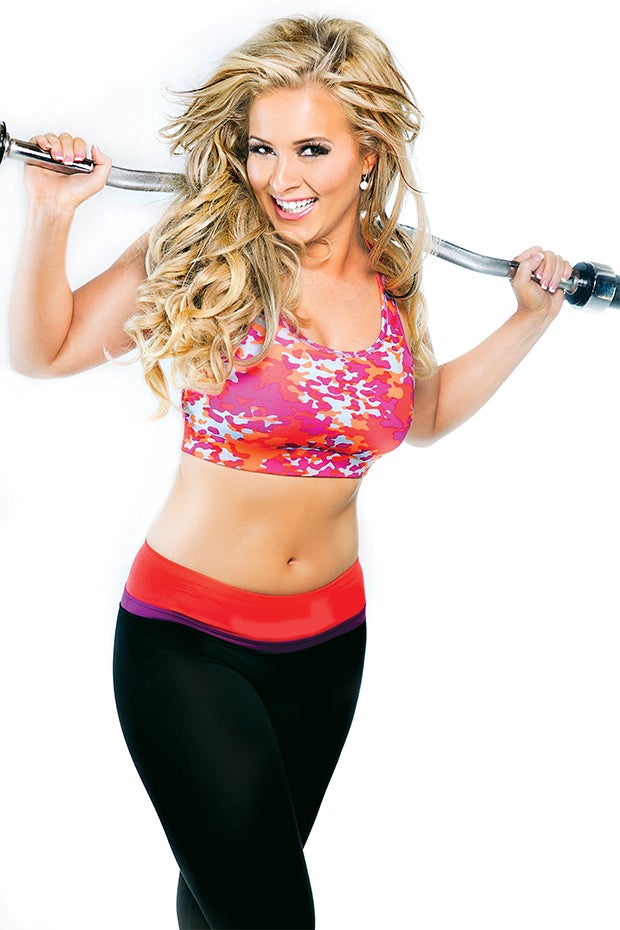 About four months into her lifestyle change, family and friends began asking Smith what she was doing to look so good, and she realized that her choices were inspiring others around her. "This was when my mind started wandering, dreaming and setting new goals," Smith says. "I began writing down short- and long-term goals to hang on my vision boards, bathroom mirror and in my daily fitness journal so I could be reminded of them every day." She acted on Byers' advice and started up a Facebook fan page.
Now, after two years of hard work and 50 pounds of weight loss, Smith says she's never felt happier with who she is and where she's headed. She is gaining some weight again but for good reason — Smith is expecting her first child, a girl.