A Life-Changing Diet
After losing a dangerous amount of weight, Carrie Muscat regained her health and her curves.
Heading out the door? Read this article on the new Outside+ app available now on iOS devices for members! Download the app.
Name: Carrie Muscat | Hometown: Georgetown, Ontario | Age: 34
Old weight: 100 lbs | Current Weight: 128 lbs | Height: 5'7"
Occupation: Personal trainer
Fave clean meal: Chicken breast baked with almond flour, cauliflower mash and asparagus
Losing 30 pounds in a matter of a few weeks might sound like a dream come true for some women, but for Carrie Muscat the reality was a nightmare. In her 20s, Muscat had been diagnosed with irritable bowel syndrome, a vague umbrella-term that encompasses a number of digestive disorders. By eliminating wheat and dairy, she had it mostly under control. But after giving birth to her daughter Isabella, the stomach distress returned with a vengeance, leaving her writhing in pain between visiting the bathroom up to 20 times a day. Soon, her fit 5'7" frame became a dangerously emaciated 100 pounds.
"You could see the ribs in my chest. Everywhere I went people asked me what was wrong," Muscat says. "When family members would see me, they would start crying."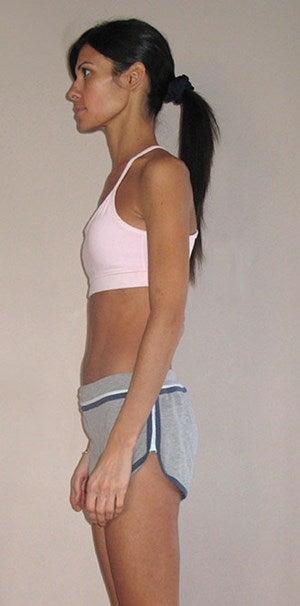 After finally going to the hospital (embarrassment is a common and life-threatening factor for victims of digestive disorders), a colonoscopy detected ulcerative colitis, a condition in which the large intestine becomes inflamed and develops pockets of tiny sores. Her naturopath suggested the Specific Carbohydrate Diet, which eliminates all sugar, starch, grains and processed foods. Within two weeks, Muscat felt a dramatic improvement, and three months after doctors telling her that she would be on prescription meds for the rest of her life, she had gained back 17 pounds and was completely off all medication.
Today, Muscat has returned to a healthy weight and is glad to have her curves back. She continues to follow the SCD program, and although preparing and eating only whole foods can feel relatively high-maintenance compared to grabbing a protein bar, she is grateful to have regained her health and vitality. An average meal is protein and vegetables while a snack might be a banana, a handful of nuts or something she baked with almond flour rather than traditional wheat flour. She can't tolerate protein powder, so her postworkout refueling is usually a few scrambled eggs topped with avocado. She also eats plenty of fermented foods, such as homemade yogurt, sauerkraut and kombucha, which help populate her gut with healthy bacteria. As time goes on and her digestive system heals, she'll be able to re-introduce certain foods such as sweet potatoes.
Since her carb intake is somewhat restricted and calories were closely hoarded when she was in throes of her illness, Muscat has done very little cardio over the last year, relying on weight training to help her regain her lost muscle. She hits the gym four days a week, targeting two body parts each workout. As a full-time personal trainer, her condition has given her a new perspective on the quest for being "skinny," one she is more than happy to share with her clients.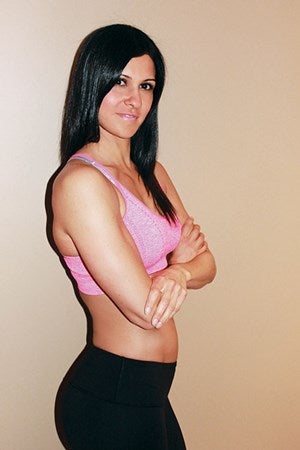 "When I was skinny I didn't look good in jeans and my bones were sticking out in my chest. I would buy the smallest size clothes possible and they would look like bags on me. My butt has always been my thing and it was gone. It was so awful," she says. "So many of the women I train want to be skinny. I have been there and I want to tell people, 'No, you don't want to be skinny.'"