Muscles Like Mom
IFBB pro Deborah Goodman is a mother of six and role model for many more.
Heading out the door? Read this article on the new Outside+ app available now on iOS devices for members! Download the app.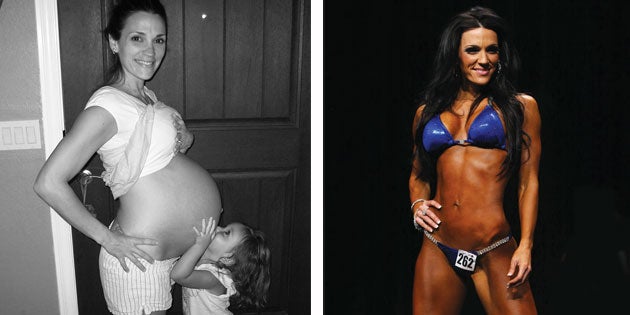 Name: Deborah Goodman | Hometown: Mesa, AZ | Age: 34
Lives In: Boston, MA | Height: 5'2" | Current Weight: 115 lb
Occupation: Teacher-turned-personal trainer
Fave exercise: Cable glute kickbacks
When Deborah Goodman was 23 years old, she had a small baby, was six weeks away from giving birth to her second child and her husband, Dale, had just been deployed to Iraq with the U.S. Marines. Married at 19 and a mother at 21, she describes herself as "a baby having babies" but admits that those difficult days prepared her for life.
"I am now a very strong and independent person because of it," she says. "Having to grow up and run a house on my own at 23 taught me something in a very short amount of time. I have a crazy work ethic."
Now 34, with six children (ages 12 to three) Goodman uses that work ethic to balance motherhood with a personal training business and a pro physique career. A typical day for Goodman begins at 5 a.m. with a workout. If her husband (who returned home safely from the Middle East and is now a law enforcement officer on a SWAT team) is home, Goodman will go to the gym. If he is on duty, then she works out in her house.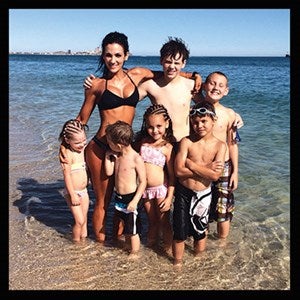 "I have an elliptical at home, but mostly I'll just go in the living room and do lunges and pop squats, workouts I create on my own," she says. "I have a pair of dumbbells and a stability ball, so I can do a lot of exercises."
After the kids get off to school, Goodman begins her job as a trainer at AZ Pro Physiques, a career she entered after spending five years as a grade school teacher.
She has found one demographic for which she is especially passionate about.
"My favorite clients are moms," she says. "We discuss diet in the beginning, and once they grasp that, it usually turns to what we do as moms: Where are we going this weekend, how we are getting to the gym on Saturday morning, what to do with our meals, what to do for the kids' meals."
Her physique isn't due to "skinny-girl genetics," says Goodman, whose whole family is on the heavy side, but rather commitment and consistency. By not losing her shape between competitions, she only needs about 45 minutes a day of training (20 minutes of cardio and 25 minutes of weights) to maintain her physique. That allows her a lot of time for packing lunches and driving kids to gymnastics practice. The real secret to her fitness success, though, is her husband.
"I have never met anyone like him. He has a man's man job, but when he comes home he is very involved with the kids. He runs them around, he cooks meals, he cleans. In our marriage things have always been split equally," Goodman says. "This is not just me alone. This is a mutual effort, and it is the only way I could make it work. I couldn't do it without him."