Reinvent Yourself
Stephanie Willke shows how changing your program can give you the body you've always wanted.
Heading out the door? Read this article on the new Outside+ app available now on iOS devices for members! Download the app.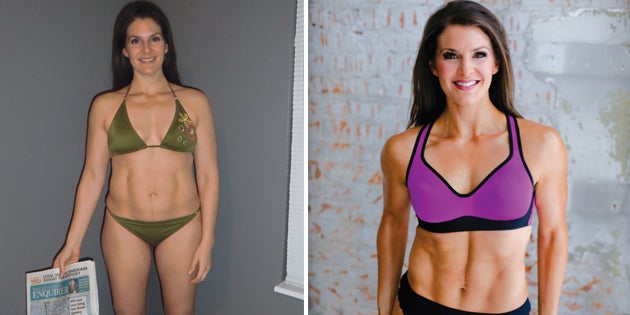 Name: Stephanie Willke | Occupation: Clinical research associate | Hometown: Cincinnati | Age: 34 | Height: 5'5" | Old weight: 143 lb | Current Weight: 129 lb | Fave clean meal: Buffalo chicken salad (shredded chicken, spinach, red onion, peppers, reduced-fat blue cheese, Frank's RedHot sauce)
Stephanie Willke has a bachelor's degree in exercise science and a master's degree in exercise physiology, yet she fell into the same cardio trap that affects so many women who try to change their bodies.
"I literally did the same thing for a good 10 years. It was cardio only, for the most part. I would run or do the elliptical for 45 minutes," Willke says. "I actually liked lifting, but I felt like getting my heart rate up and sweating burned more calories, so I kept going back to doing cardio."
Year after year, her body remained the same. She wasn't unhappy with it, but she wasn't thrilled with it, either, especially after investing so much time on the elliptical. She had always wanted to be leaner. A revelation came to her after the birth of her son, when she trained for and completed a half marathon. She lost a little baby weight, but her body looked almost exactly the same.
"After the half marathon, I started being more consistent with the weights," she says. "I saw a change almost immediately. After one month, I dropped a whole size."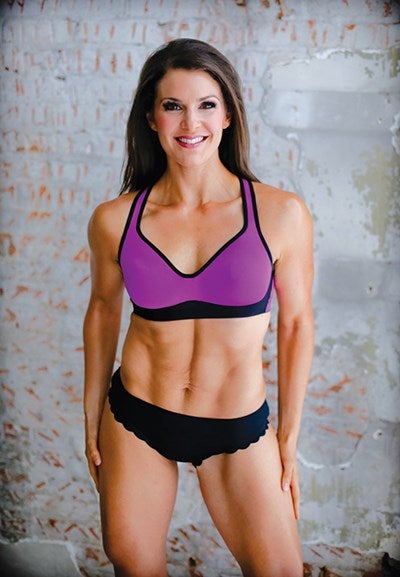 Accountability has been a major factor in Willke's success. She started using MyFitnessPal to track her daily calories and macros and was startled by what she found: Some days her calories were way too high, while other days her protein intake and calories were far too low. Her training is also premeditated. Now when she walks into the gym, she always has a printout of not just her workout for that day but even the weights she plans on using for each exercise and what she has used in the past.
In 2012, Willke suffered a miscarriage, which "rocked my world," she describes. Riddled with anxiety and suffering from panic attacks, she began to be interested in the power of positivity as a healing force. She began each morning by reading affirmations about strength and confidence. On social media, she made a point to follow people with positive outlooks. Over time, she says, something in her brain changed and the anxiety began to be replaced with a new confidence. She believes that her time in the weight room was a big help in changing her outlook.
"It is funny how conquering something in the gym really does make you feel like you can do anything in other areas of your life," Willke says.
Related:Shannon Dropped 40 Pounds After Pregnancy
Welcoming a daughter into the world helped eliminate any remaining apprehension and her confidence began to soar. Five months after giving birth, she made herself a deal: She was going to get into the best shape of her life by her daughter's first birthday. Her sister, a professional photographer, sealed the deal with a photo shoot.
"When I post my pictures on Facebook, I get the most comments on my abs. It's funny because I never had abs in my life. I thought I was one of those people who carried extra weight on their stomach," she says. "I read the comments, and I can't believe they are talking about me."