Two Years To A New Life!
Ashley Warden took up weights, lost 45 pounds and discovered a passion for inspiring others to get to the gym.
Heading out the door? Read this article on the new Outside+ app available now on iOS devices for members! Download the app.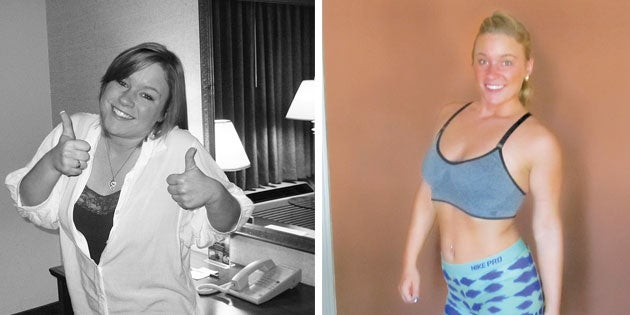 Name: Ashley Warden | Hometown: Branson, MO | Age: 20
Height: 5'3" | Occupation: Line cook in a seafood restaurant
Heaviest weight: 178 lbs | Current weight: 133 lbs
Favorite exercise: Squats | Favorite clean meal: Grilled chicken and vegetable tacos
It was a few days before high school graduation and Ashley Warden was crying. While her classmates were getting ready to kick off the best summer of their young lives, Warden had zipped up her graduation dress, looked in the mirror and burst into tears. "I didn't even realize how heavy I was until the day I tried on that dress," Warden says. "I was like, 'Wow, I have to do something.'"
Warden's mother signed her up for Weight Watchers the next day, and the teen began taking daily walks through her neighborhood. She dropped 30 pounds over the next three months, and her success started to blossom into an ever-growing sense of curiosity about fitness and confidence in her own body. She began following female fitness competitors on Instagram, and they all had the same advice for beginners like Warden: Go right to the weights. So that's what she did.
"When I first started I was a little intimidated by all the men in the free-weight area," she says, adding she turned to Oxygen for inspiring workouts. "Now I'm not scared to try new workouts."
After graduation, Warden enrolled in culinary school. What began as an interest in eating soon turned into a love for the science of nutrition. As she learned more about macro-nutrients, it quickly became clear that she had been eating the wrong kinds of carbs, too much fat and far too little protein. She began eating six small meals a day and following a flexible eating plan that focused on clean foods but would allow her reasonable amounts of whatever food she wanted.
Instagram has remained a potent source of inspiration and information for Warden. It was while perusing the images of physique athletes that an idea sprang into her head. "I want to do that," she thought. She is now preparing for her first physique contest this fall.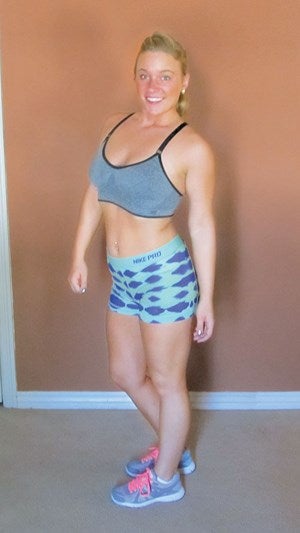 Along the road of her weight-loss journey, Warden realized something else about herself: She loves to help people. Friends started seeking her advice in their own efforts to lose weight, and Warden has felt a calling to help them. "I helped one of my co-workers lose 30 pounds," she says. "It is really rewarding when someone comes into work and says, 'I lost another two pounds!'" And her parents, both of whom have suffered heart attacks, along with Type-2 diabetes for her mom, now go to the gym daily.
After her physique contest, Warden plans on going back to school to attain a personal trainer and nutrition certification. The future is wide open for Warden, who feels that two years ago she could have never predicted that she'd be preparing to walk onto a stage wearing a bikini.
"When I graduated high school I told my mom, 'I feel like a sausage.' When I graduated college she reminded me I said that," Warden says. "It made me realize that in just two years you can change your whole life."