Oxygen Editors' Picks: January 2022
Here's the fitness and wellness stuff we're loving this month!
Heading out the door? Read this article on the new Outside+ app available now on iOS devices for members! Download the app.
It's tough to keep up with the latest in fitness and nutrition products — and trust us, we're right there with you trying to sift through the mediocre and uncover our favorite items of the moment.
This month, these are the products we can't get enough of.
1. Neurogan CBD Gummies Trifecta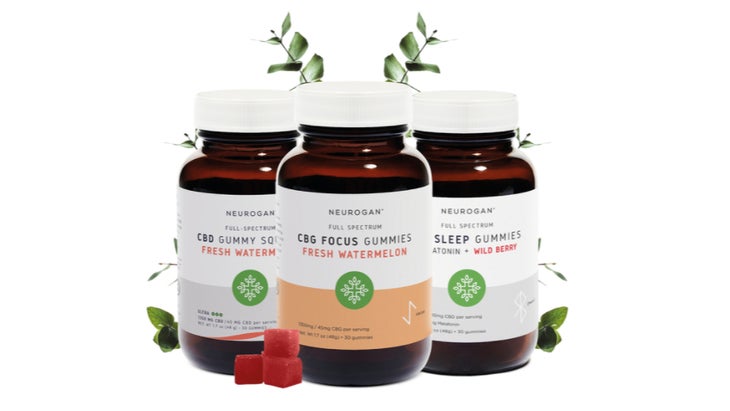 Looking for potent CBD products? Look no further than Neurogan, a San Diego-based, family-owned and artisan-batched company with Scandinavian roots. Its CBD Gummies Trifecta includes three products that'll get you through every stage of your day: watermelon-flavored CBD Gummy Squares, wild berry-flavored CBD Sleep Gummies with melatonin, and watermelon-flavored CBG Focus Gummies. 
2. Oats Overnight High-Protein Oatmeal Shake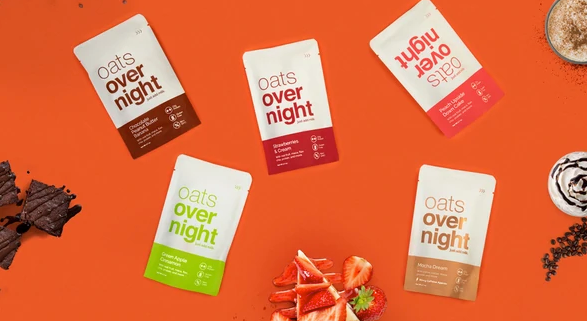 Love oatmeal, but don't have time for a sit-down breakfast or snack? Oats Overnight to the rescue! Simply pour a packet and your favorite dairy or non-dairy milk into the shaker, let it chill overnight in the fridge, and enjoy the next morning — no spoon needed, thanks to the BlenderBottle that's included in your order. Each serving has 20+ grams of protein (you can choose between plant-based and whey), everything is gluten-free and non-GMO, and some flavors even provide a boost of caffeine.
3. RiptGear Patella Knee Strap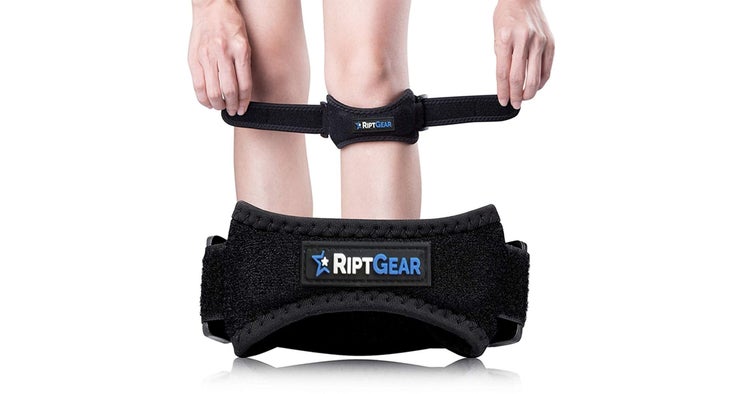 If you're a runner, you might know a little feeling called knee pain. We've tried all kinds of knee braces, bands — heck, even cream for those pains that come amidst long runs. These RiptGear Patella Knee Straps are by far our favorites. The strap wraps around your patellar tendon, helping to support your knee cap. It's fully adjustable, depending on how secure or loose you need it to be.
4. Zhou Nutrition Pre- and Post-Workout Supplements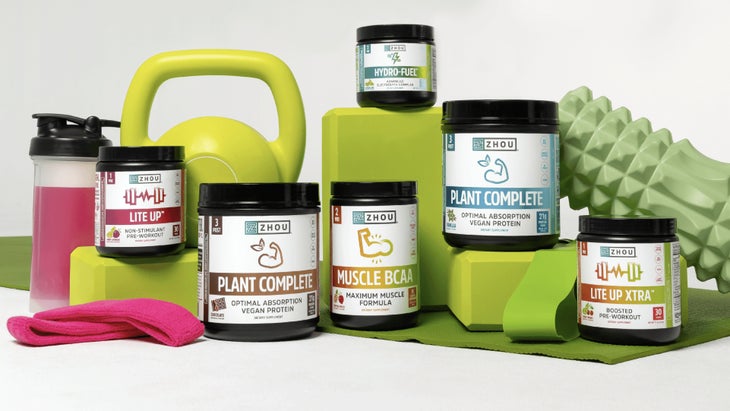 Properly fueling your body before, during and after your workouts is half the battle when it comes to meeting your physique goals. You can set yourself for success with supps, and we're currently loving the Active Line from Zhou Nutrition. The Lite Up non-stimulant preworkout gives a nitric oxide boost without any caffeine jitters, the Muscle BCAA offers a 2:1:1 ratio of leucine, isoleucine and valine for mid-workout support, and the vegan Plant Complete delivers a complete amino acid profile (thanks to pea and rice protein) with zero grams of sugar to your hungry post-workout muscles.
5. InvoSpa Shiatsu Neck Massager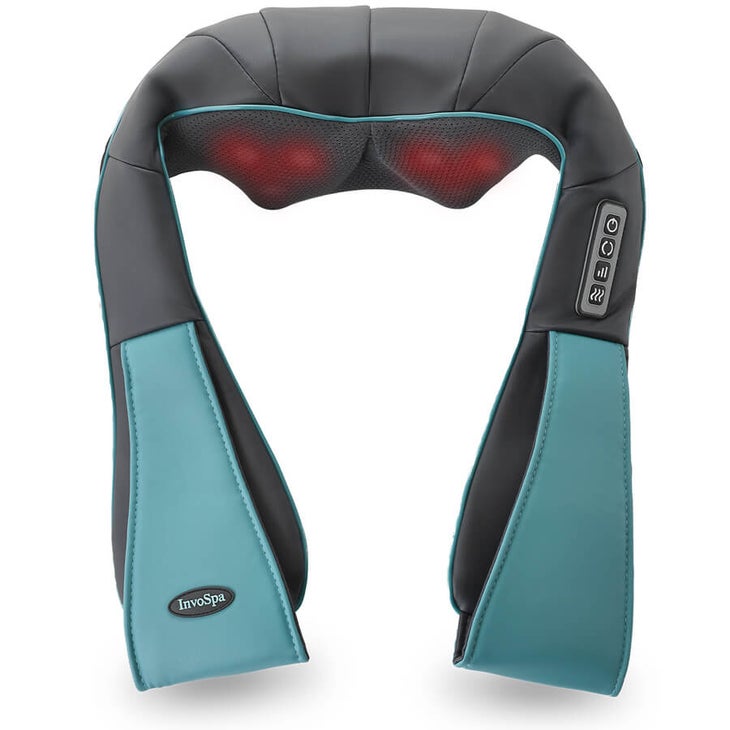 If you sit at a desk or look down at your phone all day — and don't try to say you're not guilty of at least one of those — a massage may be just what you need to loosen up your neck and shoulders. This affordable Shiatsu massager is perfect for your shoulders and neck, but also works wonders on the middle and lower back. You can even switch on the heat to sooth sore muscles and loosen everything up. This will be your new favorite post-shoulder day (or maybe every day) self-care tool.
$70, InvoSpa.com or Amazon
6. Quest Bars: Chocolate Sprinkled Doughnut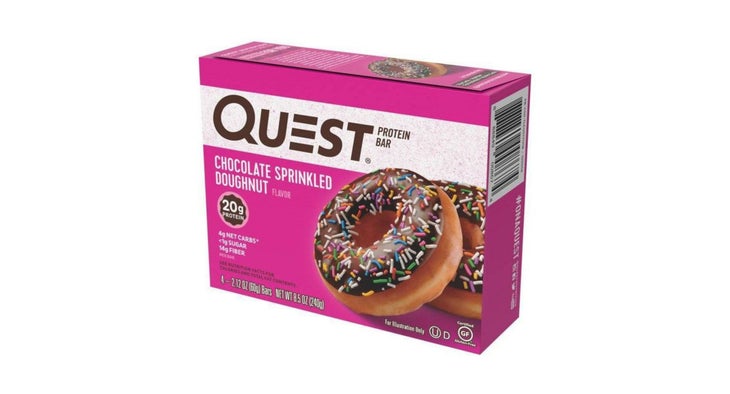 There's a huge selection of protein bars out there on the market and while plenty are great, many also taste like plain old chalk. Quest's Chocolate Sprinkled Doughnut flavor is hands-down our personal favorite right now. It's a delicious chocolatey treat that you can eat postworkout to satisfy any cravings. How can you be in a bad mood when you're eating something with sprinkles on it?
$30 for a box of 12; questnutrition.com
7. Hungry Harvest Produce Subscription Box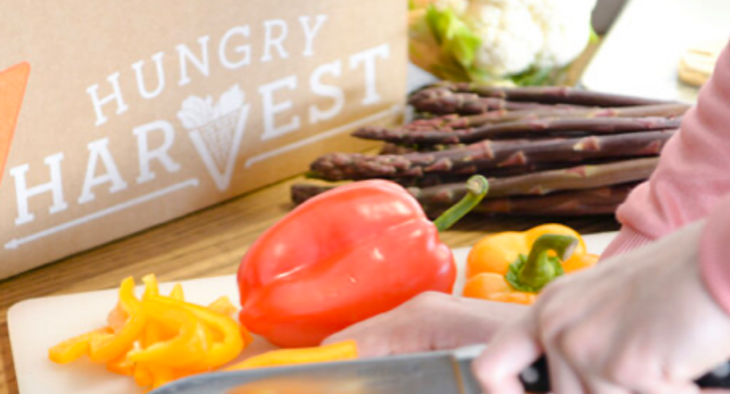 Most people buy the same veggies over and over, but there's a whole wide world of produce out there just waiting to jazz up your dishes and round-out your nutritional profile. With Hungry Harvest, you'll receive a farm-fresh box of produce on your doorstep each week — and if you receive anything you're unfamiliar with, the company offers plenty of recipes, storage tips and kitchen hacks for making the most out of your delivery.
Prices and availability vary by location; hungryharvest.net
8. QB54 Football Yard Game Set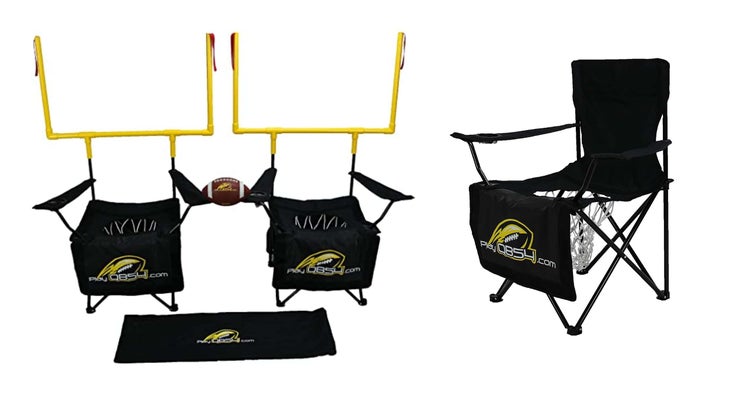 If your motto is, "If I'm having fun, it won't even feel like a workout," then we've got the ultimate exercise-disguised-as-fun workout for you: the QB54 football yard game set. Crank up the tail gating competition with this set of camping chairs that transform from canvas seats into field goal posts with a net. It packs up easily, making it portable for beach days, tailgating, and neighborhood block parties.