Meet These Five Inspirational Fit Women
Think you have what it takes? Meet five women who've got the fit factor.
Heading out the door? Read this article on the new Outside+ app available now on iOS devices for members! Download the app.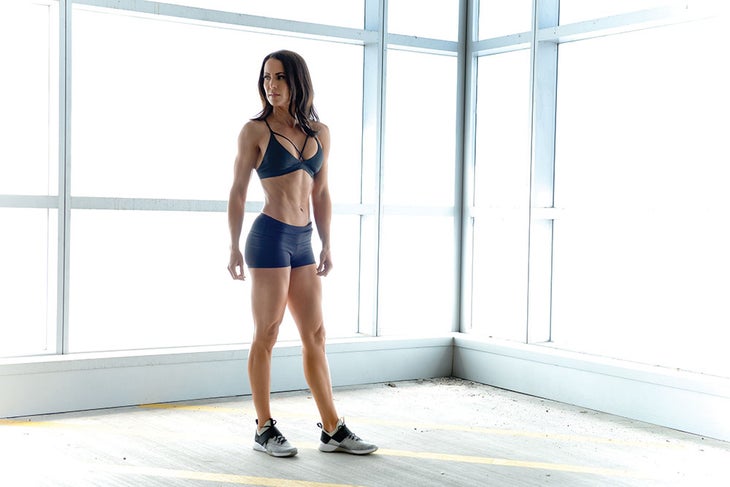 Casey Snider
Eagle, Idaho
Stats: 34 • 125 lb • 5'4"
Gig: Business owner and licensed pilot
Late to the Game: Belying her impressive competitive resume — two overall wins and five class victories over 11 bikini competitions thus far — Casey Snider wasn't very athletic growing up and actually didn't discover the gym until her last year of college. "I did a semester of workout classes and ended up wishing I'd pursued a degree in health instead of communications and psychology," she admits.
Fly-Girl: Snider owns a fertilizing company, and she earned her pilots license so she could fly around the country and check in with her customers. All that travel means she has to stay diligent with her diet. "At home, I typically grill every day, or If I'm cooking, I have chicken or shrimp and a veggie or two," she says. "I also love to find poke places when I don't feel like cooking."
Motivational Routine: On the way to the gym, Snider listens to music "on full blast" or to Lori Harder's podcast to get motivated. "Positive self-talk is key," Snider says. "I always say little mantras before going into the gym like, Today is going to be an amazing workout or You are going to use your strong legs to do the heaviest squat you've ever done." Snider lifts six days a week, augmenting her routine with Cyclebar, hot yoga classes, hiking and walking her dog. "I relax in nature and de-stress in the gym," she says.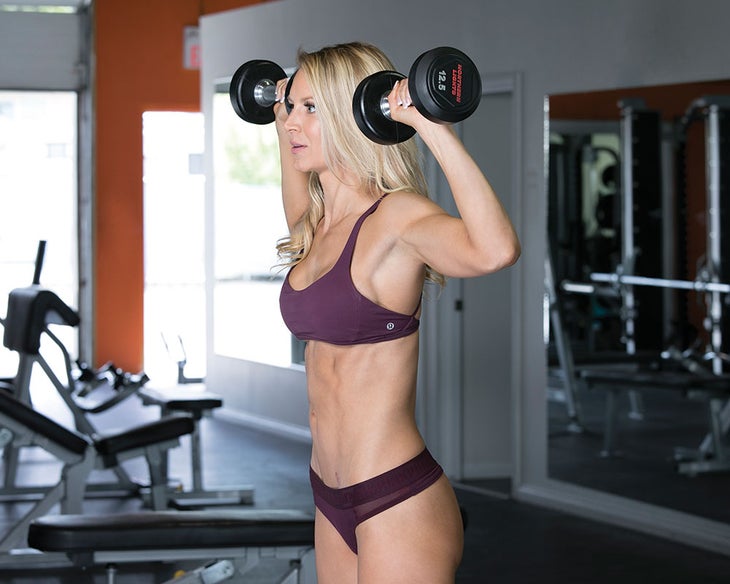 Chantel Gogowich
Calgary, Alberta, Canada
Stats: 32 • 140 lb • 5'9"
Gig: Real estate
The Road to Recovery: As a young woman, Chantel Gogowich battled an eating disorder so severe that at one point, she was hospitalized. At 25, she decided to try working out to assist with her recovery, but getting started was a challenge. "I was so nervous that I'd sit there in the parking lot, too scared to go in," she says. "When I did make it inside, I'd just ride the stationary bike or sit in the steam room."
From Torn ACL to Serious Athlete: It took two serious injuries (an ACL tear and a meniscus tear) to change her trajectory, and Gogowich decided to hire a trainer. "I was strengthening my body and growing my self-esteem," she says, and soon she fell in love with lifting. Confidence blooming, she decided to try competition and ran a number of half marathons and competed in bikini competitions, earning her pro card in 2017.
Split Time: "Because of my career in real estate, my workout times depend on my schedule," she explains. "I prefer training at the gym, but I'm always open to trying new things such as the Lagree [Fitness] Method, boxing, barre or even CrossFit."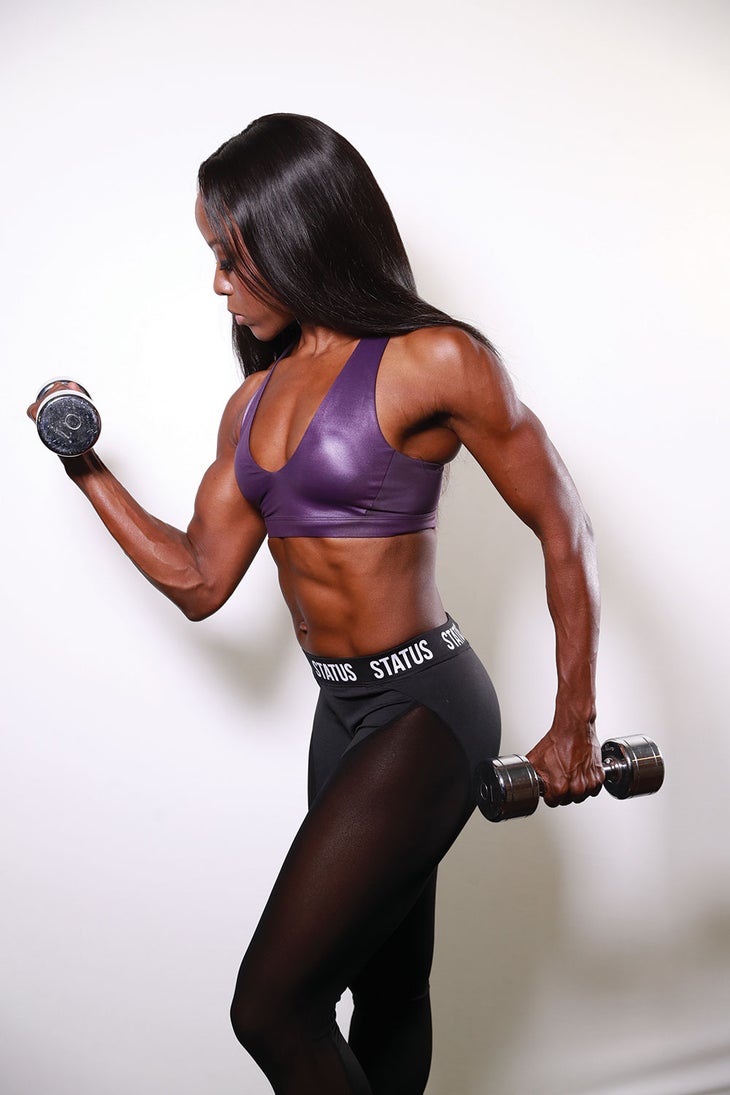 Giselle Bell
Denver, Colo.
Stats: 36 • 122 lb • 5'4
Gig: Technical recruiter
From Nerd to Knockout: "Growing up, I was a nerdy girl, not a ton of self-confidence, not athletic at all," Giselle Bell admits. Then she discovered weight training and CrossFit seven years ago and banished her bashful nature. At the prompting of her friends, she did a bikini contest in April 2017. "Despite deciding last minute and having a short prep time, I placed fifth," she says. She followed that up with a first-place finish in the NPC Rocky Mountain Championships masters division, where she also placed second overall in the open class.
A Little Bit of Everything: Bell's training program is jampacked with a variety of styles. She'll include four days of weightlifting, two days of metabolic conditioning and high-intensity interval training, and some steady-state cardio sprinkled throughout the week. "If I'm in fat-burning mode, I'll add in some short sprints after lifting," she says. "I also like to do power or hot yoga." Her current goals include earning her IFBB pro card, getting her personal training certification and writing a book.
Fit Rx: Diagnosed with depression in 2013, Bell credits fitness in part with her ongoing recovery. "I really had to conquer my mind before I could conquer my body," she says. "It doesn't mean I've magically gotten rid of my depression, but I just keep fighting through it and pushing myself to do things that make me happy."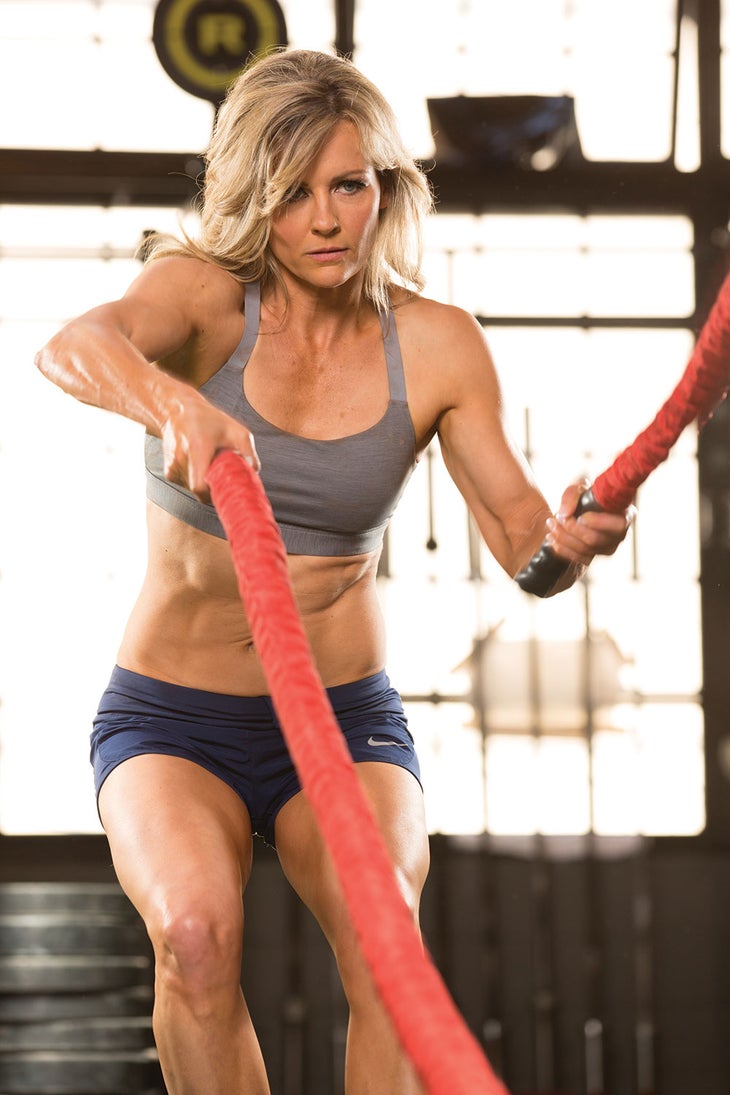 Amanda Chapdelaine
Campbell River, British Columbia, Canada
Stats: 46 • 125 lb • 5'4"
Gig: Business owner
Comeback Queen: Some people have successfully returned to fitness competition after a long hiatus — but Amanda Chapdelaine has done it twice. She entered her first show at age 27 and competed three more times before taking a decade off to start a family. At 37, she was ready to try again, and she took the overall at the 2010 Sandra Wickham Fall Classic. After another seven-year break, she placed first and second in two competitions with the Natural Physique & Athletics Association and earned a pro card.
Morning Mom: "Fear of failure and lack of confidence are my biggest obstacles when getting ready for my shows," admits the busy mother of two. Consistency in diet helped keep her steady, as well as a regular four-days-per-week workout routine. "Morning is the best time for me," Chapdelaine says. "It gets me motivated for the day and blows out my mental cobwebs."
Squirreling Away: To keep her diet on track, Chapdelaine borrows a tactic from wildlife. "I prep food twice a week, and I have it stored everywhere — I'm like a squirrel," she says with a laugh. "And I always have a protein shake within reach in case of emergency."
Sage Advice: To anyone starting out, Chapdelaine offers some simple instructions: "Never compare yourself to other people. Their journey is totally different from yours. Always make training about you and reaching your own goals."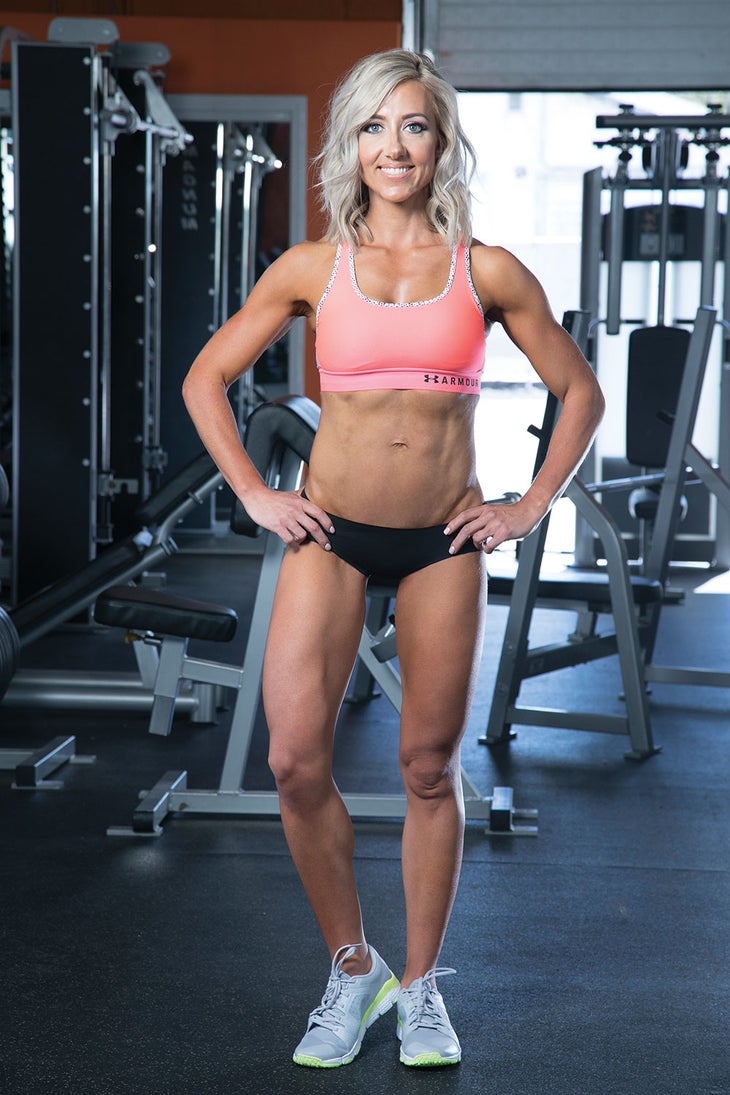 Jennifer Wobst
Airdrie, Alberta, Canada
Stats: 35 • 127 lb • 5'6"
Gig: Contract analyst
Devastating Diagnosis: Ten years ago, Jennifer Wobst was diagnosed with diabetes. After three years of daily insulin injections, she finally got an insulin pump. "I was finally able to keep my sugars in control, and I knew that I wasn't going to let the disease control me," she says. "I was going to control the disease and live a full, happy life."
Battle After Baby: After giving birth to her first son in 2013, Wobst found herself face to face with postpartum depression. "I couldn't eat, I couldn't sleep, I wanted nothing to do with my brand-new baby," she says. "Thankfully, I had an amazingly supportive family who made me go to my doctor." In addition to treatment with antidepressants, Wobst had another weapon in her corner: fitness. "When I worked out, I felt like me," she says. "I could just put my headphones on and not think about diabetes, not think about 'life' for an hour."
Goal Girl: In the last several years, Wobst has accomplished a host of things, including running a half marathon, becoming a certified group fitness instructor and competing in fitness shows. She follows a three-days-on/one-day-off training split and does cardio six times weekly. "Taking an hour out of my day to get my fitness in makes me a better worker, a more patient parent and a better spouse," she adds.