4 Fit Women to Watch in 2021
Four female fit pros share their inspiring stories of transformation and triumph.
Heading out the door? Read this article on the new Outside+ app available now on iOS devices for members! Download the app.
If you're familiar with Oxygen, you know that four inspiring women are selected to be featured in the print magazine's Future of Fitness column. Think you have what it takes? Send us your story.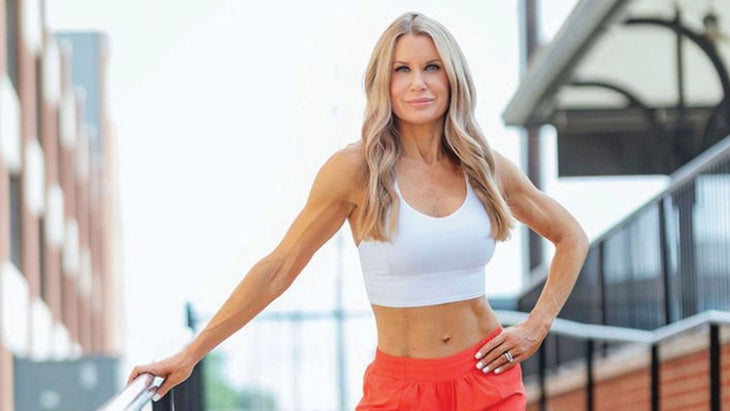 Shannon Collins
Fishers, Indiana
Stats: 41 • 125 lb • 5'4″
Gig: Registered nurse
Taking Control
Growing up, Shannon Collins was able to eat whatever she wanted without consequence, but that habit caught up to her as she hit her mid 30s. By 2015, she had reached her heaviest weight, 162 pounds — the same weight she had been in her ninth month of pregnancy. Collins sidelined her cardio addiction and committed to strength training five to six days per week — and lost nearly 30 pounds in two years.
Macro Mania
Like many of us, Collins hit a plateau as she worked to shed that last 10 pounds, so she turned the screws on her eating habits. After much research, she determined her magical macro ratio and finally reached her goal. Her success caused quite a stir among friends and family, and coupled with her general love for learning, Collins was inspired to get certified in nutrition counseling.
Ditching Diets
Collins recognizes that many women have skewed views about food, so she helps them ditch the diet mentality to help them focus instead on healthy maintenance. "We don't have to diet forever," she says. "You can meet your target by eating the foods you love."
Forever a Foodie
Collins believes in the everything-in-moderation philosophy, which is helpful given her business. "My husband and I own a popular pizza restaurant in town," she says. "It's a constant temptation, but I allow myself to have one slice once a week with whatever toppings I feel like!"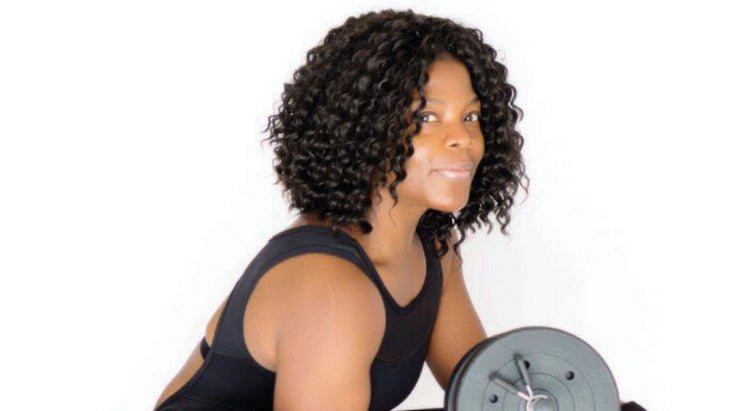 Sandy Porokie
Matthews, North Carolina
Stats: 36 • 150 lb • 5'4″
Gig: Certified personal trainer
Dream to Dread
Five years ago, Sandy Porokie landed her dream job, packed up her family and moved from North Carolina to Pennsylvania. "It was supposed to be the happiest moment in my life, but it turned out to be a nightmare," she says. The only things that kept her from quitting were her husband and daughter; she didn't want to set a bad example by throwing in the towel.
Socially Accepted
Porokie was determined to relieve frustration the best way she knew how — by sweating it out. She trained every evening and documented her workouts and progress on social media. As the months went by, she realized people enjoyed her content, so she kept at it, and almost five years later, she has grown her following to more than 10,000. "My followers have seen me put in the work, day in and day out, and they can relate to my story," she says.
The Jumpsuit Way
Porokie's goal now is to empower men and women of all shapes and sizes by using her own personal training method — The Jumpsuit Way. "There's just something about wearing a jumpsuit that makes me feel confident and sexy," she says, adding that the name is also an acronym for her philosophy — jubilant, uplifting, motivating, positive, strong, unique, inspiring and transforming.
Inspiring Masses
Porokie leads by example to help people make changes for the better. "I am not selling a fad diet but rather a healthy lifestyle," she says. "I want to be the face of fitness. Black women are not well-represented as role models for the depiction of good health, and I want to change that."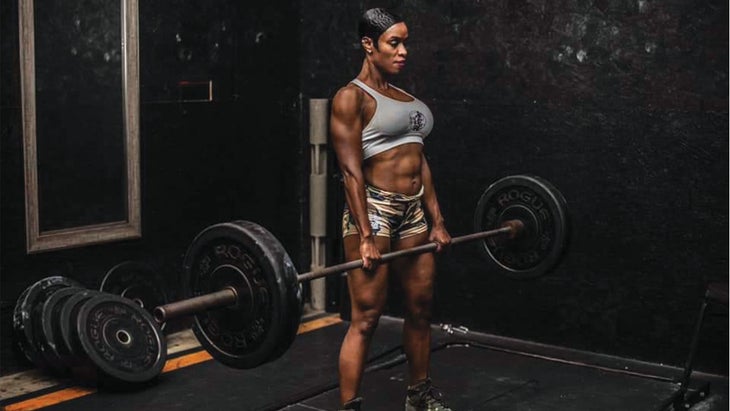 Nicole Randolph
Pensacola, Florida
Stats: 42 • 125 lb • 5/2″
Gig: Certified personal trainer
Shifting Her Destiny
Nicole Randolph grew up among people who were unhealthy and overweight. "No one knew how to eat properly, and no one was involved in physical activity," she says. Eventually she, too, succumbed to that environment and became obese. Motivated to control her own destiny, 18-year-old Randolph joined a gym. She quickly leaned out, gained muscle and discovered that exercise was a stress reliever.
Lending a Hand
Randolph earned a bachelor's degree in health and wellness and completed a personal training certification by age 27. These days, she trains about 35 people per day, both online and in person. "I take everyone's needs seriously and help them reach any goal they set for themselves," she says.
Early Bird Gets the Worm
Randolph makes the most of her mornings by waking up early — like super early. "I start my day at 2:50 a.m. to get in my own training before my appointments," she says. Randolph typically does an hour of strength training, mixing both heavy and light days into her weekly split, followed by cardio.
All Life's a Stage
In 2006, Randolph was flipping through a magazine and landed on an article about figure competitions. Inspired, she hired a personal trainer and went for it herself. Since then, Randolph has earned seven first-place victories, and she is now a judge herself for an array of fitness and bodybuilding shows. "I like challenging my body and setting the bar higher and higher," she says.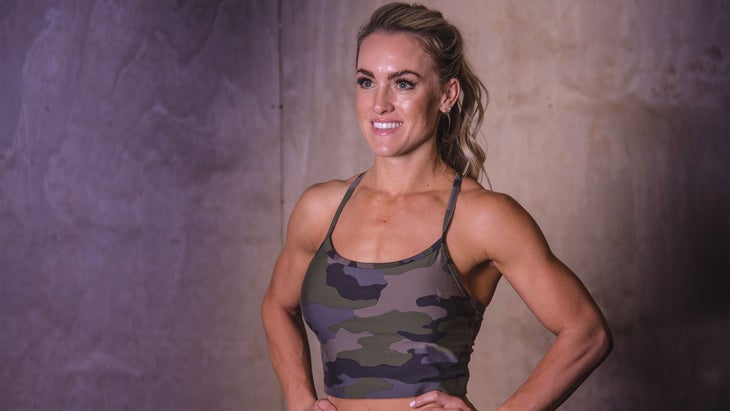 Bethany Davis
Lodi, California
Stats: 31 • 125 lb • 5'4″
Gig: Certified personal trainer
The Freshman 25
A dash of stress, a lack of exercise and multiple trips to the cafeteria every day meant a quick 25-pound weight gain for Bethany Davis her freshman year of college. Davis had never struggled with her weight and had always been able to eat whatever she wanted. As a result, she had never learned about proper nutrition.
Major Change
Her sophomore year, Davis changed her major to applied exercise science and began to work out. Her course of study exposed her to a variety of fitness facilities, but it was an internship at a CrossFit box that solidified her passion. She applied everything she learned at her internship to her own programming and got into the best shape of her life.
Runnin' Runnin'
Though she originally fell in love with heavy lifting and CrossFit-style training, Davis also developed a passion for running. "I love debunking the myth that distance runners shouldn't lift heavy," she says. To date, she has run eight marathons — including three while pregnant and one while breast-feeding!
A Family Affair
Today, Davis looks to her husband and five kids for motivation. "I want to inspire them to set big goals and help encourage them when things get tough," she says. In spring of 2020, her 8-year-old son began running with her, and now they hit the track together three days a week. "When I work out, I'm a better mom, wife and friend," Davis says. "Fitness is not an option; it is a priority in my life."