10 Fat-Burning Foods
Need a fat-burning boost? Add these superfoods to your grocery list! From grapefruit to ginger, these foods contain nutrients that help you lose fat faster.
Heading out the door? Read this article on the new Outside+ app available now on iOS devices for members! Download the app.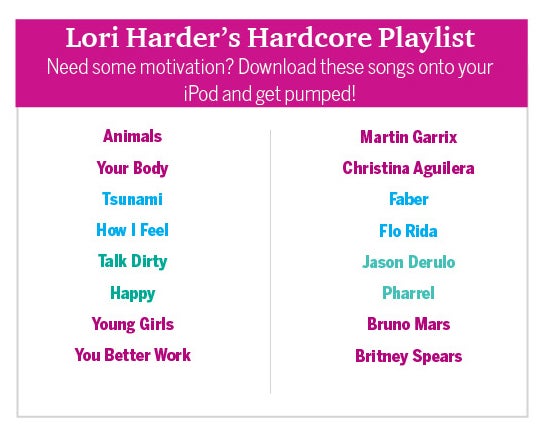 1. Avocado
Active ingredients: healthy fats, mannoheptulose
High in healthy monounsaturated fats, which are less likely to be stored as body fat, avocados have also been shown to reduce weight when eaten in place of carbohydrates.
Plus, avocados contain a sugar called mannoheptulose, which is associated with blunting insulin release; since excess insulin is directly involved with fat storage, maintaining normal levels of insulin can mean less body fat.
Try this: Mash half an avocado with a fork and add half of a diced tomato, the juice of half a lime, and salt and pepper to taste. Stir to combine, and eat with homemade whole wheat pita chips (slice half of a whole wheat pita into quarters, separate the sides and toast in a toaster oven until crunchy, about three minutes).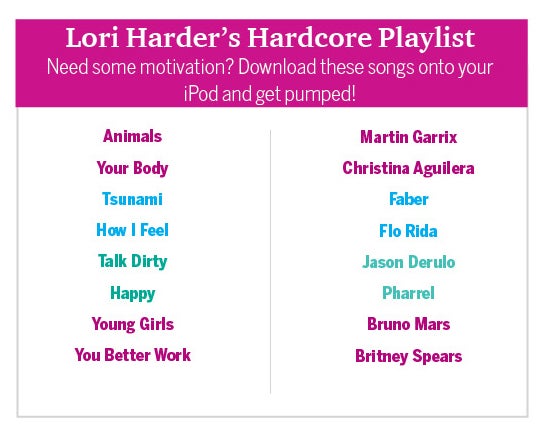 2. Chili Peppers
Active ingredient: capsaicin
A study published in the journal Clinical Nutrition determined that capsaicin – a potent metabolism-booster – can reduce hunger and increase the feeling of fullness in order to help you eat less.
Try this: Combine half a cup of orange juice, two tablespoons olive oil and one sliced jalapeno pepper to make a spicy marinade. Add two chicken breasts and let marinate in the refrigerator for at least an hour or up to 24 hours. Then cook as desired.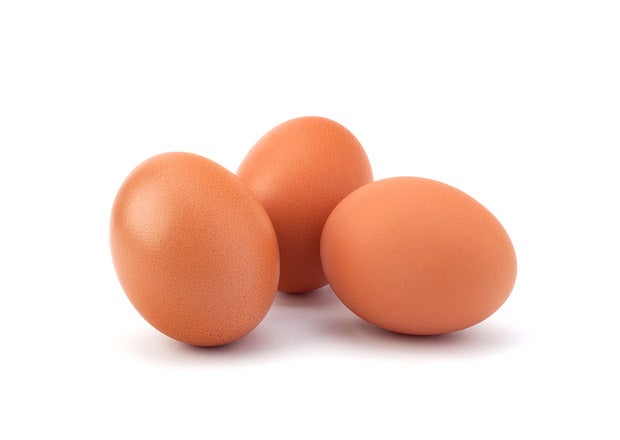 3. Eggs
Active ingredients: protein, healthy fats
When researchers at Saint Louis University in Missouri fed dieters a breakfast that included two eggs, they found that participants reported feeling fuller throughout the day and ate less at lunch than subjects who didn't have eggs for breakfast. And don't ditch the yolk – it's full of healthy fats and vitamins A, D and E, and contains most of the egg's protein.
Try this: Beat two eggs, and add a quarter cup low-fat shredded cheese and one sliced scallion before pouring into a skillet set over medium heat. Scramble egg mixture, then place it in the middle of a whole wheat tortilla. Garnish with salsa, and roll it up.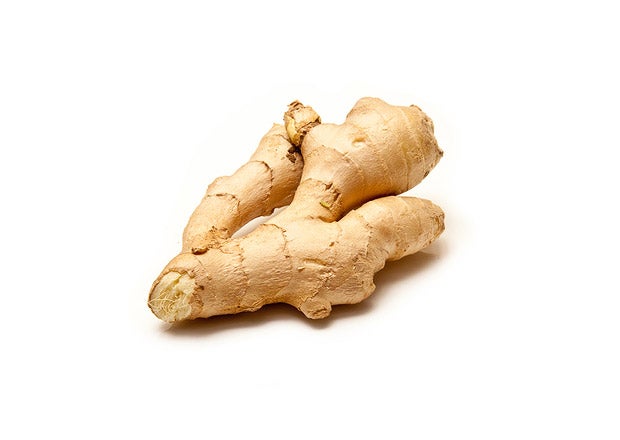 4. Ginger
Active ingredient: gingerol
Popular in Eastern cuisines, ginger boosts metabolism in two ways. It may increase your muscles' oxygen consumption, helping you burn more calories. It also increases lactic acid production, which in turn increases production of the human growth hormone, which then increases the amount of fat released from fat stores to be burned as fuel.
Try this: Peel and julienne fresh ginger. Saute with garlic and a variety of fresh vegetables like bell peppers, snow peas, and zucchini in one tablespoon of olive oil. Serve with your favorite protein – we like baked tilapia.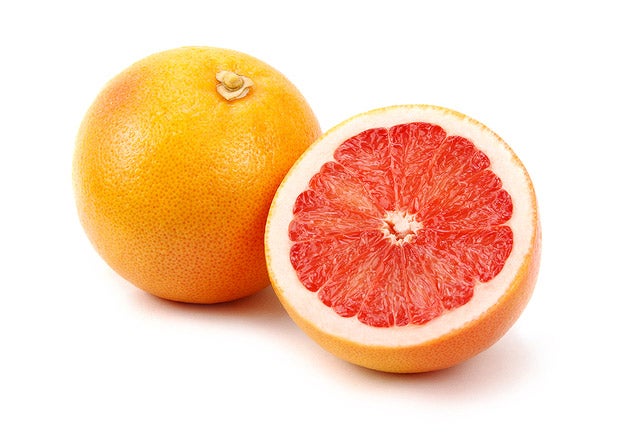 5. Grapefruit
Active ingredient: naringin
In one study, people who ate half a grapefruit daily lost, on average, 3.5 pounds after 12 weeks without changing anything else about their diets. Grapefruits contain a compound called naringin, which boasts fat-blasting properties.
Try this: Peel half of a grapefruit and separate the sections, then slice them in half. Toss with two cups spinach, one bunch chopped baby beets, a quarter cup toasted pine nuts, a quarter cup low-fat feta cheese crumbles and one tablespoon red wine vinaigrette.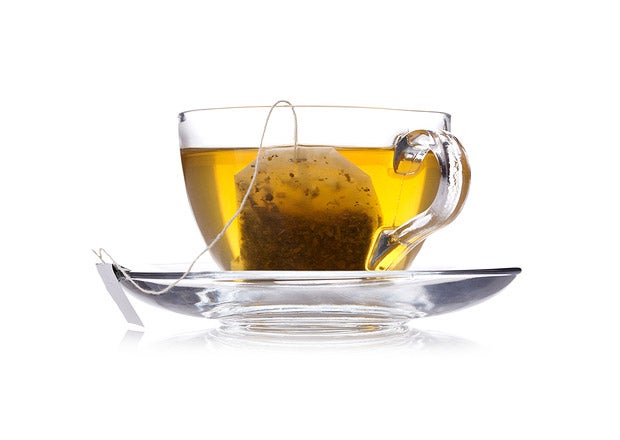 6. Green Tea
Active ingredients: epigallocatechin gallate (EGCG), caffeine
While caffine is a well-known fat-burner, it's not the most powerful component at work. EGCG, the phytochemical also responsible for green tea's myriad of health benefits, has been shown to increase metabolic rate and burn fat, most recently in a large review of existing research.
Try this: Mix two cups iced green tea with a half cup of 100-percent pomegranate juice and one cup seltzer water. Add ice.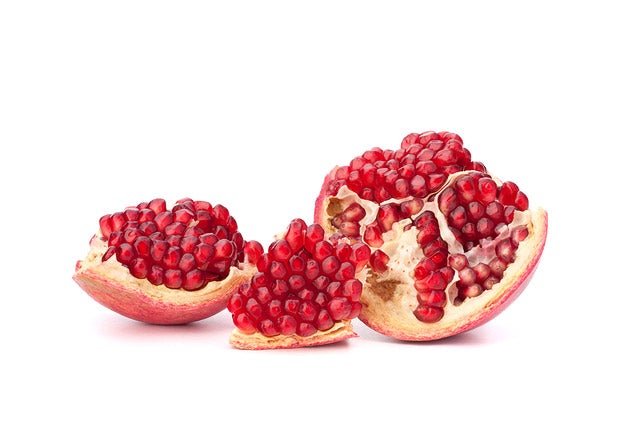 7. Pomegranate
Active ingredients: antioxidants
Talk about an easy sell! Pomegranates are a whopping 300 times better than their fellow fruits at protecting nitric oxide (NO) in the body. Since NO is associated with increased fat burning, it's worth protecting.
Try this: Mix a scoop of whey protein powder with one cup of 100-percent pomegranate juice for the perfect pre-workout shake.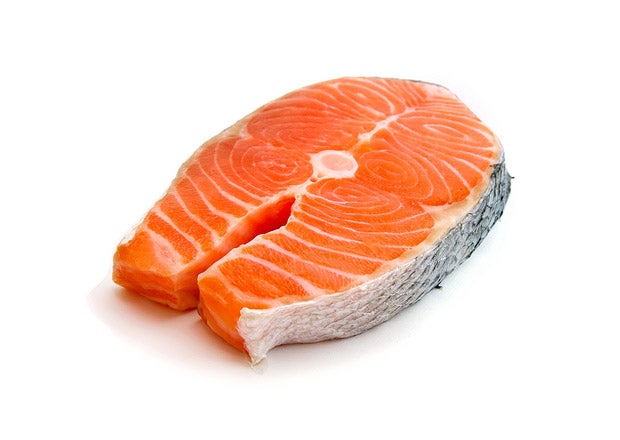 8. Salmon
Active ingredient: omega-3 fatty acids
The omega-3s in salmon are so powerful, they can actually turn on genes that increase fat-burning and turn off the genes that regulate fat storage, all while making sure your cardiovascular system stays healthy.
Try this: Make an SLT: Mash one (five-ounce) can of boneless, skinless salmon with one tablespoon reduced-fat (2%) Greek yogurt and the juice of half a lemon, and spread on toasted whole wheat bread with two slices extra-lean turkey bacon, one leaf of romaine lettuce and two tomato slices.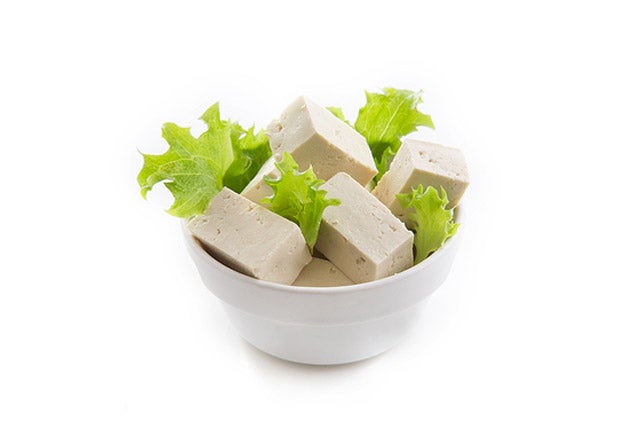 9. Tofu
Active ingredient: genistein
Soy is a powerhouse food. Genistein, an isoflavone responsible for many of soy's health-promoting effects (from reducing the risk of several cancers to promoting cardiovascular health), also appears to be the main factor responsible for boosting fat burning, as it reduces appetite and abdominal fat.
Try this: Heat two cups chicken or vegetable broth in a saucepan over medium heat. Add a quarter (12.3 oz) container silken firm tofu and one sliced scallion.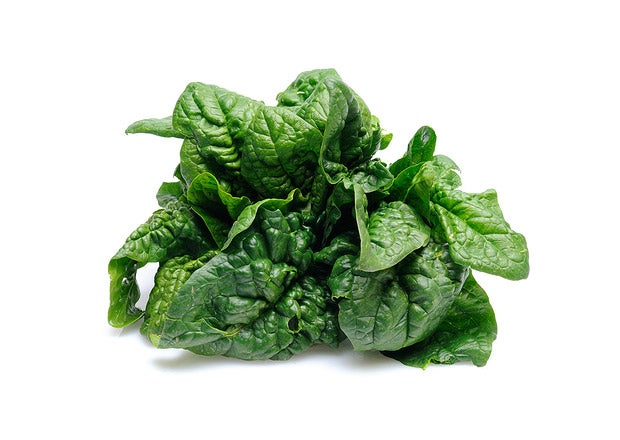 10. Spinach
Active ingredients: glutathione, alpha lipoic acid, fiber
A cup of cooked spinach contains a mere 41 calories and two powerful detoxifying nutrients – glutathione and alpha lipoic acid – along with soluble fiber, which does the nifty fat-ridding job of binding bad cholesterol (LDL) in your digestive system and dragging it out of your body.
Try this: Use pre-bagged spinach instead of lettuce in your sandwiches and salads, have it heated in soups and wilted in pasta.