The Benefits of Green Supplements
Be your best in — and out — of the gym with plant-based supplements.
Heading out the door? Read this article on the new Outside+ app available now on iOS devices for members! Download the app.
By all estimates, America is going green. And this is not just in the energy category for cars, homes and businesses — it also centers around powering the human machine. With the incredible rise in popularity of personal juicing, cold-pressed juice bars and fresh-pressed bottled drinks, there has never been a better time to be healthy.
But what are the specific benefits of green supplements, and how can they help you be your best in the gym? The reality is, it shouldn't be hard to convince exercise enthusiasts about the power of fruits and veggies. You've undoubtedly been including these in your diet to some extent if you've been eating healthy at all. But the convenience of their use is where the real problem lies.
Green supplements help provide the vitamins, minerals, phytonutrients and antioxidants of real produce without all the hassles of juicing them at home. They won't replace your need for fruits and veggies, but they can certainly supplement your intake in a big way.
So here's a quick rundown of the whys of natural supplements, especially as it applies to green (and red) powders:
Much more convenient than juicing.
Simplicity of creation (simply mix powders in water).
Lower price compared with whole foods.
Choices of specific ingredients or combinations.
Always available, no matter what the season.
Whole-food ingredients are available in many supplement forms.
Still not convinced? Let's go a little deeper…
Plant Protein
Let's start with the basics. Everyone knows the advantage of milk-based protein (whey and casein), but plant proteins are healthier and stand up well in terms of amino-acid quality — as long as you make the right choices. For starters, plant proteins are alkaline based, as opposed to the acidity of milk proteins, which helps bring the body's pH level in balance. They are easier to digest, and they help reduce acidity that taxes digestion and causes inflammation while providing whole-food nutrition. They also avoid potential hormones, antibiotics, GMO feed and pesticides that are associated with dairy cows (and milk proteins).
Soy protein is a popular plant choice for women, but it's not necessarily the best. While whole soybeans provide health benefits such as promoting heart health, improving metabolism, enhancing digestive health and providing a good protein source, they are not so beneficial when processed. When refined, the heat process degrades their nutrients. (Soy protein is one of the byproducts of the removal of fat from soy so it can be used as a food additive.) In addition, it may contain high levels of omega-6 fatty acids (which promote inflammation) and phytates (which block absorption of minerals).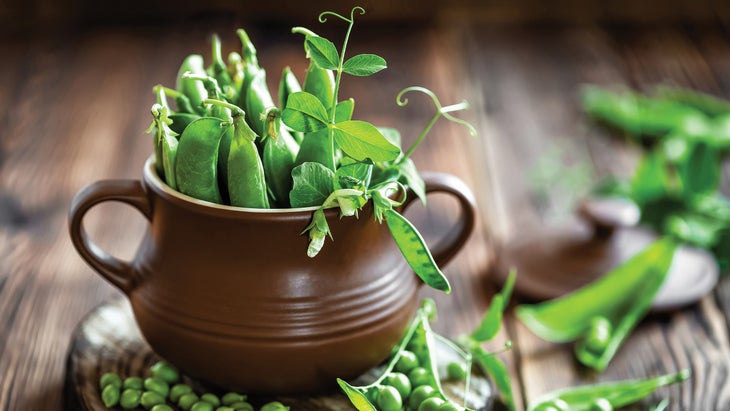 So what plant protein should you use? Whole-grain brown rice, hemp, pea, chia and pumpkin seed proteins are all good choices. A blend of these is better than a single source because they have a better amino-acid profile. Look for products with 20 grams of protein as the ideal amount per serving. (Ten or 15 grams is a decent amount, but you might want to use a double serving to get to 20 to 30 total.)
Fermented Protein
Fermentation is a process during which the plant protein source is altered using enzymes, bacteria or yeast to break it down and render it more digestible and absorbable. This process also produces novel phytochemicals such as antioxidants, bioflavonoids and bioactive compounds that provide detoxifying and anti-inflammatory benefits. Fermentation can increase the bioavailability of nutrients such as B vitamins, magnesium and zinc. It also increases microflora in the gut while feeding healthy bacteria.
Fermented rice bran has been shown to reduce physiological stress and diminish fatigue. Furthermore, fermentation of organic, sprouted brown rice protein (using both the bran and endosperm layer for optimal nutrition) enhances the amino-acid bioavailability, giving it an amino-acid profile similar to that of mother's milk — approximately a 97 percent correlation to whey protein isolate. Furthermore, a 2013 Nutrition Journal study found that brown rice protein was equally effective as whey in enhancing body composition and exercise performance.
Note: With regard to the cautions above about processed soy, fermented soy helps improve health benefits and reduce potential problems, as evidenced by high usage in Asian populations (who consume fermented soy, including natto, miso and tempeh). Moderate use of soy is healthy, but high consumption of soy extracts, soy protein, soy oil, etc., may increase health risks.
Greens, Reds, Grasses and Superfoods
Beyond proteins, amino acids and preworkout/postworkout supplements, many fit women don't realize the immense power of green nutrition. The introduction of so-called "superfoods" in concentrated form has fueled the growth of plant supplements. The source of these products begins with the fruits, berries, vegetables and grasses themselves. They are typically processed in part or in whole format via some type of drying procedure to capture the nutrition of the host food in a concentrate or extract form, which is then used in a variety of supplements. These include a host of single-source powders plus combination products in a variety of groupings.
Added benefits of these natural source supplements include the presence of vitamins and minerals, enzymes and phytonutrients; alkaline base for reduced inflammation and improved blood pH; and enhanced digestion and absorption.
Choose these products based on the fruits and veggies you enjoy or are missing from your diet, in addition to specific benefits derived (such as nitrates, which are nitric-oxide precursors in beets). They can be mixed with water and consumed or added to proteins or other drinks. Aim for the equivalency of one to three servings of fresh produce per day for the superfood supplements you choose.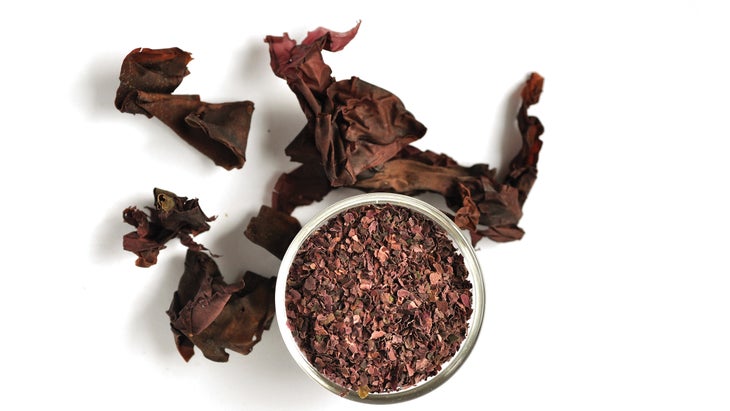 Algae and Seaweed
You've undoubtedly heard of the superfoods spirulina and chlorella, but did you realize these are algae? Organically grown and cultivated, these antioxidant powerhouses are popular for cleansing and detoxifying the body plus boosting immunity. Thanks to nutritional supplements, you can now use these energizing foods daily without going near the ocean! In addition, seaweed such as dulse is cultivated, dried and concentrated to deliver numerous minerals such as calcium, magnesium and iron. These contribute to bone health, while potassium helps support proper fluid balance.
Whole-Food Pills and Capsules
Thanks to the proliferation of natural processing techniques such as fermentation, you can easily find multivitamin and mineral supplements derived from whole foods. You are undoubtedly familiar with herbal supplements such as ginseng, cinnamon, turmeric and echinacea, which are stalwarts of homeopathy and natural healing. These are simple examples of popular whole-food-based capsule products. (Herbal supplements account for more than $6.5 billion in annual sales!) But with more than 139 million American adults using a multivitamin daily, you can see why whole-food-based vitamin and mineral products have experienced double-digit growth year over year.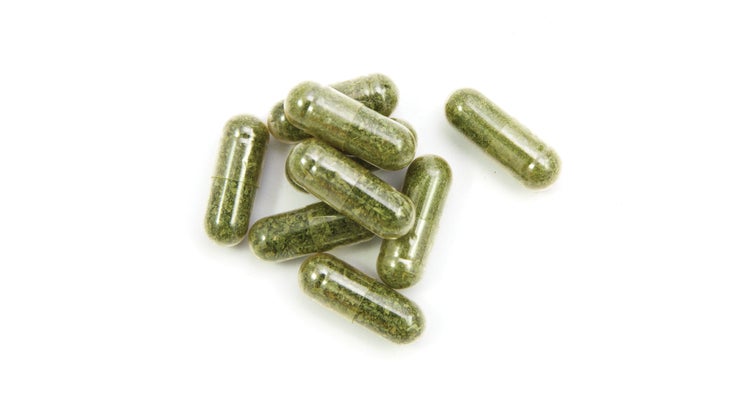 The benefits of these multi's start with the source of the nutrients. Popular products combine plant-based food extracts with added vitamins and minerals to promote greater absorption. The presence of phytonutrients, enzymes and antioxidants from the superfoods improve overall health and can boost performance in fitness activities and sports. Probiotics are often included to promote digestive health, while added fiber serves as a prebiotic to feed and proliferate these beneficial bacteria. The addition of fermented superfoods and prebiotics can greatly enhance the uptake of nutrients in the body while bolstering digestive strength and boosting immunity.
Choose your whole-food multi based on its concentration of vitamins and minerals relative to the recommended Daily Value (% Daily Value in the Supplement Facts panel). Vitamins and minerals are typically added to the product, so natural nutrient sources are best. However, be sure the product contains a sufficient amount of superfoods, greens and produce to ensure nutrient presence. Take the multi on a daily basis as directed.
Other Considerations
When researching plant-based supplements, consider whether they're certified organic, non-GMO, gluten-free, soy-free (if desired), vegan and dairy-free. For starters, presence of the USDA Organic seal on the label means the product is minimum 95 percent organic, from certified organic raw materials, so this is a good icon to seek. But if the product says it's from or contains "certified organic ingredients," that means it's certified as minimum 70 percent organic. Both are good options; 95 percent is obviously better.
If the product is USDA Organic, its ingredients don't come from genetically modified organisms, so it can be labeled non-GMO. But if the supplement carries the Non-GMO Project Verified seal, it's gone through additional rigors to prevent from cross-contamination with anything that's GMO. As for being vegan, any fully plant supplement automatically qualifies.
Most plant-based supplements are gluten-free, with the exception of wheat or barley-based ingredients. However, it should be noted that wheat grass and barley grass do not contain gluten because they are grasses. If you have a gluten allergy, look for "contains wheat" or other warnings under the Supplement Facts or Nutrition Facts label.
Plant Perks
To enhance your fitness, health and vitality, natural supplements are preferable to chemically laden products. This is where plant-based green (and red!) products lead the way. The benefits of dairy-free alkaline and fermented proteins are numerous, and the ability to add fruit and vegetable concentrates to your diet helps overcome any lack of produce you consume. What better way to achieve your fitness goals and become healthier than to go green?
Top 10 Superfoods
When you are looking for green supplement ingredients, consider including the following superfoods (in no particular ranking) to boost your health and performance.
Beetroot:

A potent source of natural nitrates, beetroot is a great nitric-oxide booster that enhances circulation.

Spirulina:

This powerful algae is rich in antioxidants and protein, and it is great for cleansing and detoxifying your body.

Wheat Grass:

This antioxidant powerhouse also contains minerals and omega-3s, helping boost immunity, detoxification, digestive health and circulation.

Acai:

Another high-antioxidant superfood, these Brazilian berries help boost energy and promote satiety, which aids in weight loss.

Kale:

Considered a supervegetable, kale helps boost metabolism, promote heart health and strengthen bones.

Flaxseed:

Best-known for its fatty acid and fiber content, flax promotes joint health, immune support and reduction of toxins.

Goji Berries:

A great source of antioxidants, polyphenols and aminos, goji berries also contain vitamins and minerals. They promote immunity and eye health.

Blueberries:

These native North American berries have one of the highest antioxidant capacities of all fruits, veggies and spices, which promotes healing and both nervous system and brain health.
Whole-Grain Brown Rice Protein: Unlike whey, this alkaline protein also contains antioxidants. To maximize amino-acid levels, look for a blend with chia or quinoa proteins.

Hemp Protein:

This plant protein boasts 50 percent more protein content compared to soy powder, with higher levels of fiber. It's also rich in essential fatty acids and essential amino acids.