Timing Your Postworkout Fuel
Eating after your workout today will get you back in the gym, full force, tomorrow.
Heading out the door? Read this article on the new Outside+ app available now on iOS devices for members! Download the app.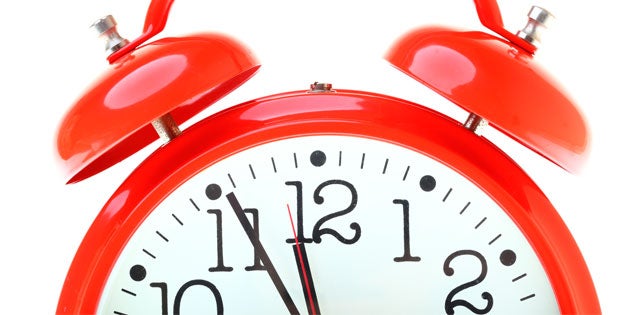 You've just finished a great workout, and now it's time to eat, right? There's so much information out there about postworkout nutrition: what to eat, when to eat it, and how much of this (carbs) and that (protein). With those concerns in mind, here's what you need to know about, quite possibly, the most important meal of your active day.
Why You Need To Eat
When you exercise, your body burns a combination of carbohydrates (from readily available blood sugar and stored glycogen) and body fat for energy. How much of each macronutrient that gets burned varies individually and is dependent on the nature of the workout, taking into account the intensity and duration. Some workouts deplete more glycogen than others. Whatever the case, it's important that you replenish those depleted glycogen stores within the next 24 hours. Breaking up your postworkout refueling plan into meal intervals is one of the most effective ways to ensure that you'll have ample energy stores for normal daily functioning and be able to work out on a near-daily basis.
When To Eat
After exercise, you have a 30-minute window when muscle glycogen is most readily produced and stored in your muscles and liver. Your body is like a furnace at this time, ready to gobble up whatever you feed it. Your first recovery meal (think of it more as a snack) should be a combination of fast-digesting carbs and protein. Limit your healthy fats intake at this meal, as it can slow down the absorption of nutrients. Your second meal, comprised of the same carb-protein ratio, should come about two hours later. Your third meal should follow at the four-hour mark, at which time, you should reintroduce some healthy fats into the mix.
Type Of Exercise
The ideal postworkout meal depends on the kind of workout you just finished. For example, after a killer spin class, aim for a carbs-to-protein ratio of about 3:1 or 4:1. Following a heavy weights-training workout, you'll want to refuel with a carbs-to-protein ratio that's closer to 1:1. Here are some meal ideas for reference.
Try:
After a cardio workout:
• 1 cup high-fiber cereal + 2/3 cup nonfat or 1% milk + 1 cup berries
• 1 scrambled egg wrapped in 1 whole wheat tortilla + salsa and guacamole
• 1 whole wheat English muffin + 1 tbsp. almond butter + 1 banana
After a heavy weightlifting workout:
• 1 cup nonfat or 1% cottage cheese + 1 cup berries
• Blend 1 cup nonfat plain yogurt + 1 cup berries + 1 tbsp. ground flaxseeds + 1/4 cup raw oats (or mix 1 scoop whey protein + 6 oz. low-fat chocolate milk)
• 1 slice light cheese + 2 o.z turkey + 1 whole-grain thin sandwich bread
This New Orleans–inspired Jambalaya recipe fits the bill for a delicious postworkout meal.