3 Reasons to Power Up With Protein From Peanuts
Peanuts are an important source of plant-based protein and can be part of a nutritious eating plan that benefits your performance, recovery and well-being.
Heading out the door? Read this article on the new Outside+ app available now on iOS devices for members! Download the app.
With people of all ages looking for and eating more plant-based protein, what options do wellness enthusiasts and fitness lovers have to power up? Think peanuts! Peanuts in all their forms are the perfect solution to fuel active lifestyles. They're affordable, sustainable, have a long shelf life, and provide hard-to-get nutrients, healthy fats and high-quality plant-based protein. Let's look at three more reasons why all types of peanuts are healthy and versatile options for powering your workouts and supporting recovery. 
1. Peanuts can energize your workout.
For starters, in a 1-ounce serving of peanuts, you'll find 19 vitamins and minerals necessary for active people — including the nutrients that are directly involved in producing energy. When exercising, it's also important to give your body the right fuel. One way is by eating healthy fats that we can use as energy. 
Well, about 80 percent of the fat in peanuts comes from the heart-healthy, unsaturated kind. Additionally, because peanuts have a low glycemic index, they help stabilize blood sugar to prevent the feeling of "crashing" after workouts. Look no further than the long-lasting energy from peanuts to power all types of exercise! 
2. Peanuts help build muscle and support recovery from exercise.
Eating a variety of protein sources, including plant-based sources such as peanuts, can help with muscle growth, maintenance and recovery. Peanuts have 7 grams of high-quality plant-based protein per ounce — more than any other nut and similar to beans. The protein found in them can even help repair muscle tissue that's damaged as a result of exercise. 
In fact, a recent study* from researchers at Auburn University suggest that when combined with resistance training, peanut powder is an effective plant-based protein option for increasing select markers of muscle growth and strength in untrained older adults. These are important findings that show the role they could play in supporting healthy aging and longevity. You can learn more about why the protein from peanut powder compliments resistance training so well and benefits the muscle of people of all ages by checking out our newest fact sheet here!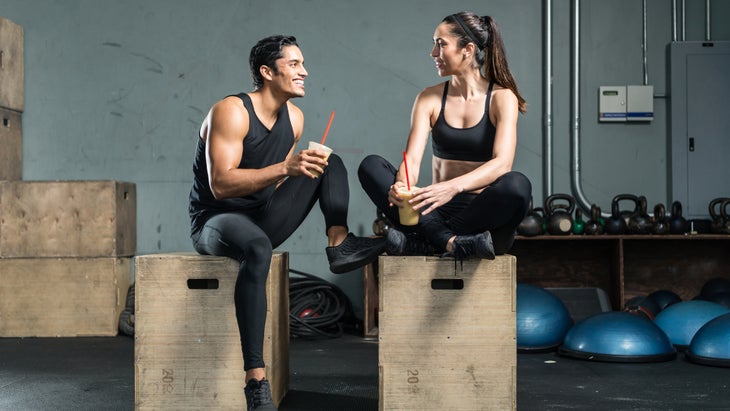 3. Peanuts fit into any eating plan.
No matter the eating plan you follow to reach your fitness goals, the versatility of peanuts means that they can easily fit into meals for breakfast, lunch and dinner. Even better, as a plant-based source of protein, they are extremely budget-friendly to include in all types of diets — two servings of peanuts cost less than 30 cents and deliver 14 grams of power-packed plant protein. 
From weekend warriors to competitive athletes and everyone in between, peanuts, peanut powder and butter can be an important part of a nutritious eating plan for performance, recovery and well-being. When you choose peanuts, you can know you're getting a heaping helping of goodness that can power your workout from beginning to end — and then some!
Check out the recipes below to make the most of your preworkout and postworkout snacks.
For everything peanut-related, including nutrition tips and more, be sure to follow The Peanut Institute on Facebook, Instagram and Twitter.
*This study was funded by The Peanut Institute.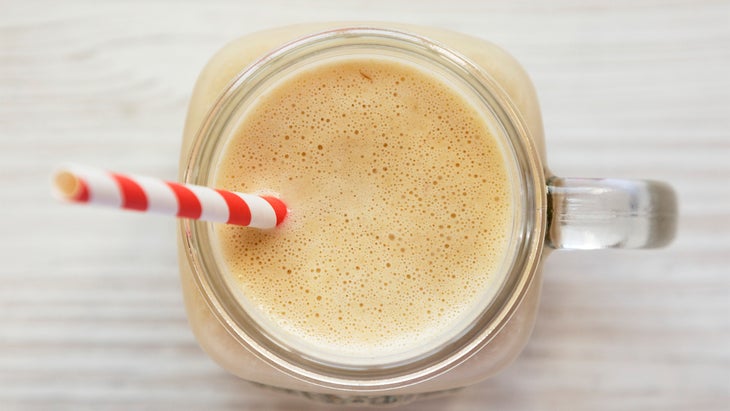 Morning Exercise: Peanut Energy Smoothie
If you want to start off your day using the protein from peanuts to your advantage, a peanut powder smoothie before or after morning workouts is an easy fix.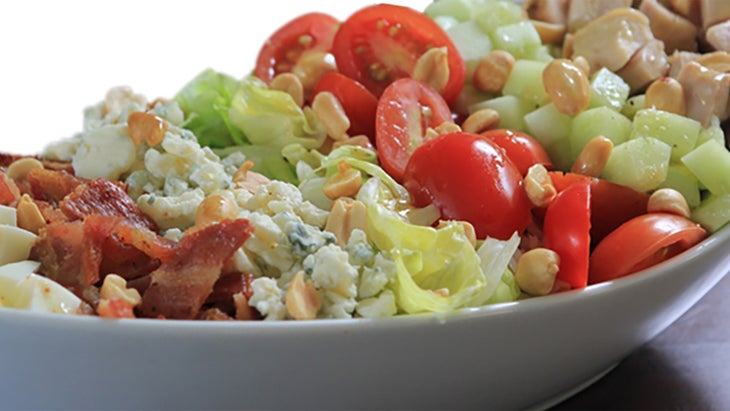 Afternoon Exercise: Peanut Cobb Salad
Getting a quick workout in during lunch? A peanut Cobb salad is a great option to eat after exercise to kick-start your recovery.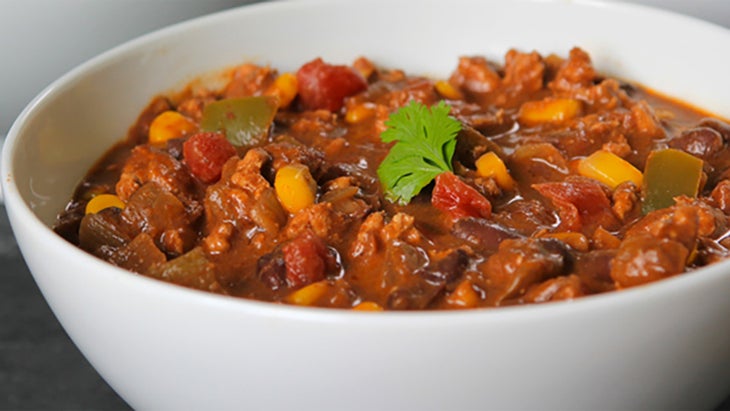 Evening Exercise: Peanutty Oaxacan-Flavored Turkey Chili
If you prefer to exercise in the evening, a hearty peanut soup or stew is ideal for dinner because it's a great way to replace the fluids lost during your workout.