5 Fitness Snapchats You Need to Follow
Snapchat is The Beatles of social media if you haven't heard.
Heading out the door? Read this article on the new Outside+ app available now on iOS devices for members! Download the app.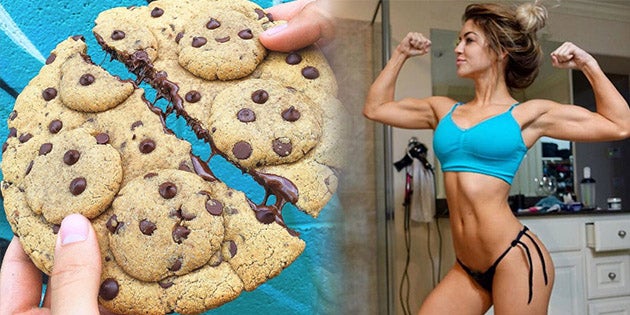 Snapchat: Whether you've been totes on board from the beginning or a newcomer, one thing is certain: The visual story-sharing social media craze is here to stay. There are a ton of people, businesses and even pets who have a huge following, vying for your attention. But with no "trending" pages or user suggestions, it can be tough to know who to follow to get the most out of the fastest-growing social network. So we've done the work for you (at least as far as fitness is concerned). Below you'll find a list of the five fitness Snapchats you need to follow, right now!
1. Courtney King (SC: courttneykingg)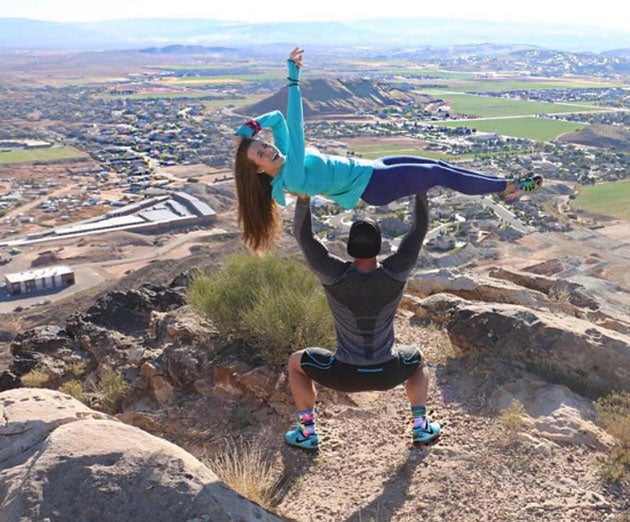 Besides being generally all-around super fit, Courtney King takes you on her daily journey through fitness with some boyfriend eye candy to boot. So if you come for the Courtney King, you can stay for the Steve Cook. King is on the cusp of blowing up with her own online training program soon to launch. Once it does, expect thousands to tune in for some ab-solute motivation. (Srsly, her abs are ridic.) She's one of the youngest IFBB Bikini pros, and she's already gaining amazing exposure. You can expect good things from her in the future, so follow her journey through the intimate lens of Snapchat. You won't be disappointed.
2. Quest Nutrition (SC: questnutrition)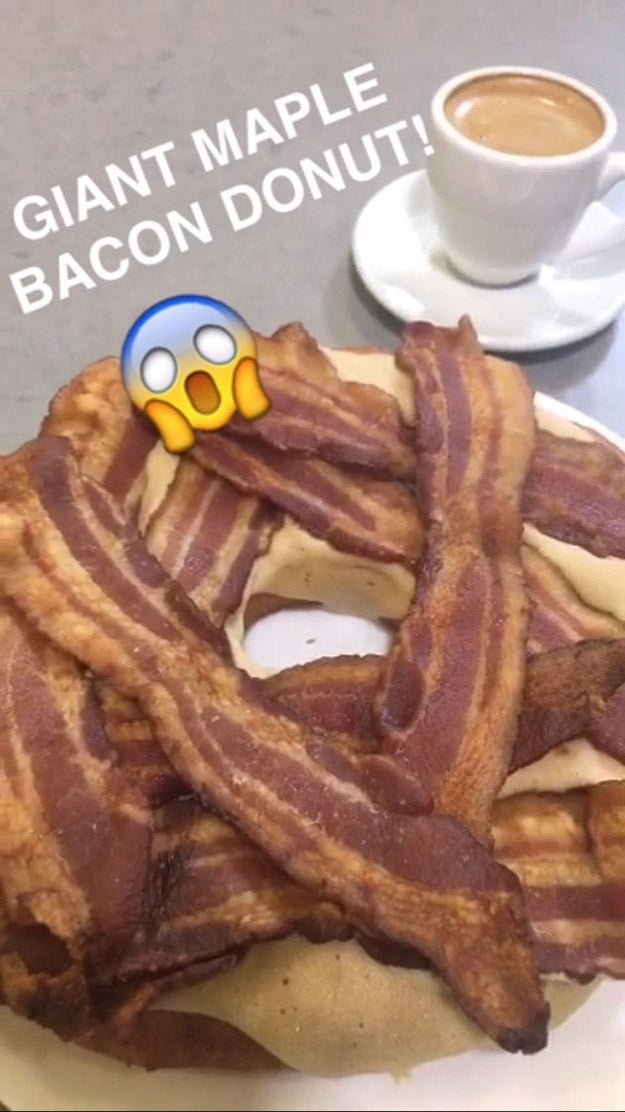 Quest is upping its Snapchat game in a big way. They've got a thing called Quest Fridays, so if you're lucky enough to live in the Los Angeles area and you're a Quest fan, you've got a good shot at winning a slew of Quest goodies for your office. Quest recently had a takeover from DJ Morgan Page when he took the stage at the Ultra Music Festival. They even teased huge announcements like Quest Labs through their channel. Couple that with exclusive giveaways, discounts and games and you've got the recipe for a tasty Snapchat channel indeed.
3. Jazmine Garcia (SC: jazzypooo)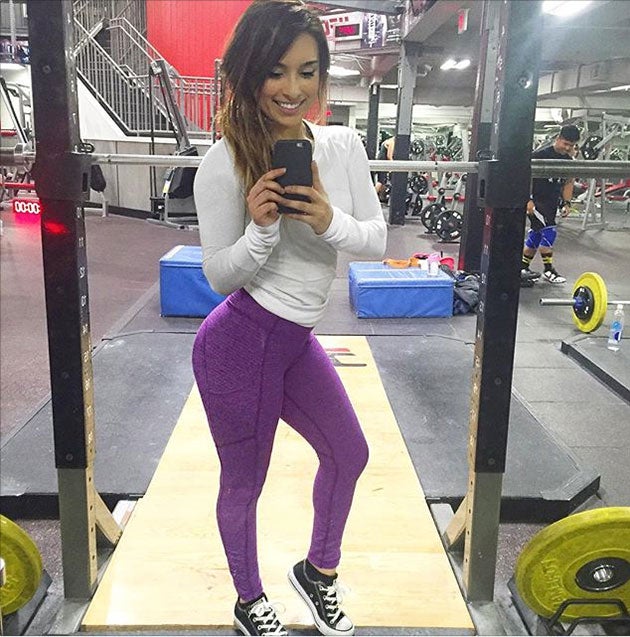 Jazmine Garcia, or jazzypooo as she's called online, is an up-and-coming fitness personality who oozes just that, personality! This little ball of energy mostly snaps about her powerlifting. That's right, this pint-size princess is shooting to pull 275 on a deadlift — meaning she has the goal to raise (roughly) three times her bodyweight off the ground and over her head. Allow yourself to get addicted to her friendly online persona as she carves out a name for herself in the fitness world.
4. Nikki Blackketter (SC: nblackketter)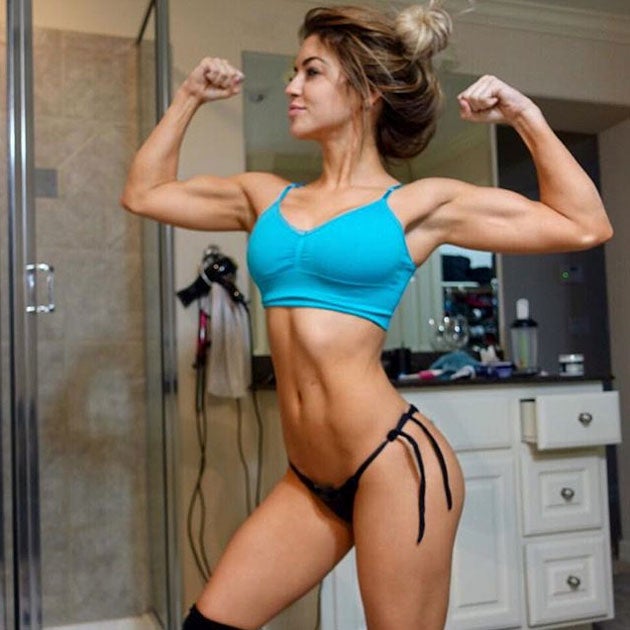 If her successful YouTube channel isn't giving you enough Nikki Blackketter, you need to follow her on Snapchat. Besides boasting one of the best bods in the biz, she jet sets around the country, gives fitness tips and takes her fans backstage at bikini competitions. She's one of the most popular fitness personalities online and a great role model to an entire generation of young women. Oh, and she also features her super-cute cat Maximus Prime, and we all know cats + Internet = gold.
5. Ross Dickerson (SC: DickersonRoss)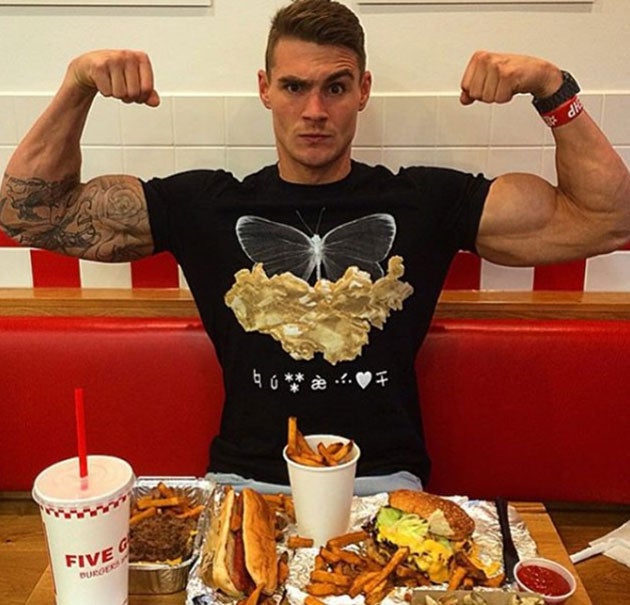 Looking to drool over a rockin' bad-boy bod? You want witty British bro banter? You want a sexy British accent? Ross Dickerson has you covered. (I wish!) If you can pick your jaw up off the floor long enough to notice what he's doing on his channel, you'll discover some funny, irreverent shenanigans mixed with some of the most vascular muscles on the planet. Move over Beckham, Dickerson is the one scoring all the goals today.