Australian Ambition: A Q&A With Shannah Baker
APS Athlete and Australian Bikini competitor Shannah Baker on being real and working hard.
Heading out the door? Read this article on the new Outside+ app available now on iOS devices for members! Download the app.
Oxygen: How did you get started in bodybuilding/bikini competition?
Shannah Baker: I honestly never thought I could have the self-control and discipline to become a bikini competitor. But when I was going to the gym to get in shape for my wedding, a few of my friends were getting ready for shows. After a while, I decided I would give it a go. A personal trainer at our gym asked, "Have you ever thought about competing?" I laughed and my reply went something like, "No way! I love food too much!" Little did I know I'd be eating more than ever. Shortly after that brief conversation, I was on my way into my first show. That was back in 2014.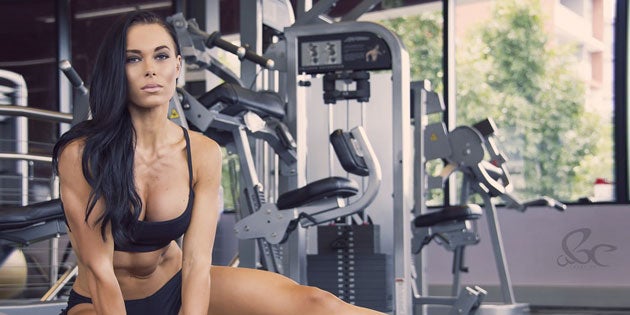 Oxygen: What sets you apart from other athletes in your sport?
SB: I like to think I am set apart from the rest because I am very "real." What you see is what you get, and I just always try to be relatable with people. Being down to earth, staying grounded and humble is the best way to be.
Oxygen: What's your post-competition routine versus pre-competition?
SB: When I am about to get ready for a show, I have to be in it 100 percent mentally. If I'm not, I will struggle to get through the prep. Right now, I am really working on the conditioning on the backs of my legs and glutes! Warming up and stretching is extremely important to make sure I am getting the absolute maximum out of each workout.
Oxygen: What's the best advice you've ever been given?
SB: Fuel your body with the right nutrition to suit you; what works for someone else doesn't necessarily mean it's going to work for you. A lot of people get so focused on what others are doing, but you just need to focus on yourself. Fuel your body correctly, train to suit your goals and be the best version of you.
Oxygen: What is one thing you would tell your younger self when you began competing?
SB: If I had known about the benefits of exercise and weightlifting back when I was 17 or 18, I probably would have started a lot earlier. My short-term goal was to become an IFBB Bikini pro, and in five years, I plan to have an extremely successful business with my husband and be traveling the world most parts of the year!
Oxygen: How do you remain focused and driven in such a competitive sport?
SB: I try to fly under the radar. I don't often tell people I am competing unless they ask. Staying focused in the gym, I usually train alone and with music on. I get motivation from my daily progress.
Oxygen: What's the one thing you always have to have on you?
APS Nutrition Supplements, easy-to-carry workout equipment, jump rope, resistance bands and ankle weights.
Learn more about Advanced Performance Supplements (APS) and its complete line of innovative, science-based nutrition products here. Follow Shannah Baker on Instagram here.