Is the Fountain of Youth Just a Simple Vitamin?
This nutrient might be the answer to your anti-aging woes.
Heading out the door? Read this article on the new Outside+ app available now on iOS devices for members! Download the app.
Most of us have never heard of nicotinamide adenine dinucleotide, or NAD+. But that doesn't stop it from being an active champion for your cellular health.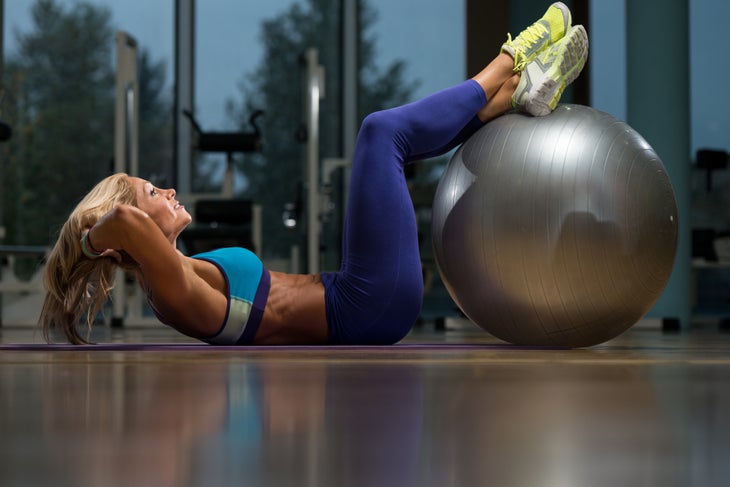 NAD+ is a coenzyme that plays a major role in metabolism. The problem? Levels tend to decrease with age — and in reaction to the stressors of everyday life. But there's a nature-identical supplement that might help get your levels back on track. We talked with biochemist and NAD+ expert Charles Brenner, PhD, to get the scoop on how it all works.
Oxygen: Our bodies make less NAD+ as we age. Why?
Charles Brenner: Over time, we experience more metabolic stressors, like exposure to free radicals in the environment and even alcohol consumption or overeating. These things cause NAD+ levels to decline.
Oxygen: How do low NAD+ levels affect us as we age?
CB: NAD+ plays an important role in metabolism. Producing less of it can make it harder for cells to convert food into energy, make hormones like androgens and estrogens, and maintain healthy DNA.
Oxygen: Supplementing with nicotinamide riboside (NR) can replenish NAD+. What exactly is NR, and how does it work?
CB: Nicotinamide riboside is a form of vitamin B3 that's a precursor to NAD+. It's an important building block that cells can take up and use to rebuild their NAD+ supplies.
Oxygen: How does boosting NAD+ production help slow the effects of aging?
CB: It helps maintain your cellular health and resiliency. This means your cells are better equipped to handle the effects of common fluctuations in energy associated with an active lifestyle.
Oxygen: Are there other potential benefits of taking NR?
CB: It's nothing short of remarkable. We've assessed the ability of NR as an oral supplement to boost people's NAD+ safely, and it does that. Now that we have safety data and promising preliminary results, there are between 25 and 30 human clinical trials testing NR's effect on a variety of health outcomes .
Oxygen: Who would benefit from supplementing with NR?
CB: All of us experience metabolic stress, and NR is a way to replenish NAD+ stores that are under attack from those stressors and support people's resiliency at the cellular level. Busy professionals, people that are concerned with their performance, or those who have noticed that they're in a little bit of decline and don't want to be that way—they could all benefit.
Oxygen: NR is a form of vitamin B3 that's found in milk. Couldn't you just get your fill from dairy foods?
CB: You'd have to have hundreds of liters of milk, so that's the case for taking a supplement. (The NR technology is exclusively licensed by ChromaDex.)
Oxygen: How long would you need to supplement with NR to notice a difference?
CB: Some people feel something in as little as two or three weeks. It kind of works in the background like an antivirus operating system, maintaining your NAD+ levels so you don't have a disruption.
Oxygen: Are there any downsides to taking NR?
CB: NR is generally recognized as safe and we haven't seen any negative side effects from the human clinical trials. Of course like with taking any supplement, it's a good idea to ask your doctor first.